Rangers: Alfredo Morelos wins Twitter for the day as hundreds of fans react to three little words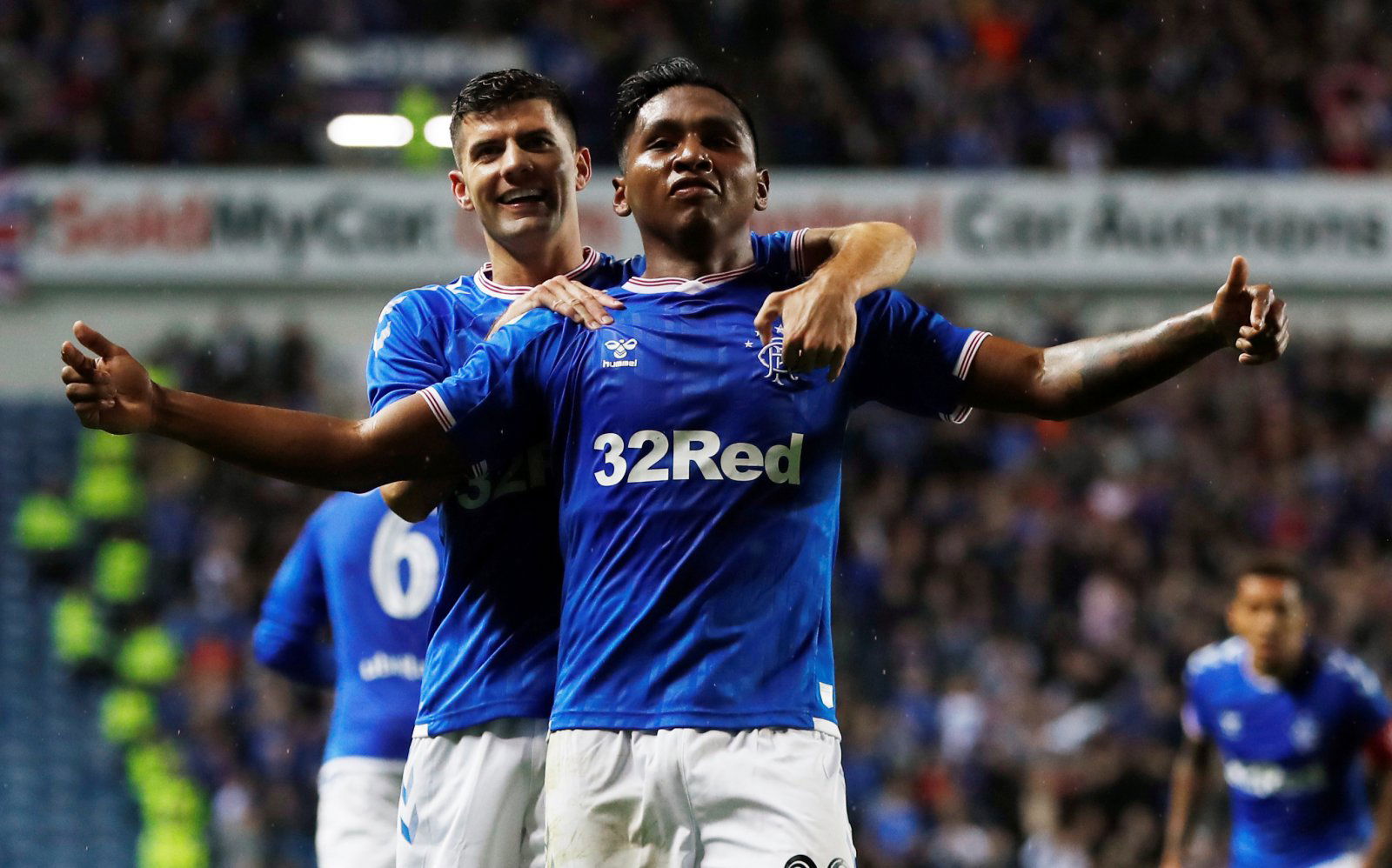 When your English isn't great there are three little words that go a long way, no, not "I love you" but as Alfredo Morelos put so beautifully…
MON THE GERS

— Alfredo Morelos (@morelos2106) October 28, 2019
Morelos has gone from strength to strength. After scoring 30 goals last season, the Colombian international already has 15 goals and 5 assists to his name for the term and continues to attract suitors from down south.
Aston Villa and Crystal Palace are the latest clubs to be credited with an interest, and it is no surprise taking into account his goal and performance in the Europa League against Porto.
Morelos has developed a real love affair with the Gers faithful and one simple tweet sparked their emotions as they responded in their droves.
Here is the best selection of responses in the Rangers fans' love-in with Morelos:
— Four Lads Had a Dream (@4ladshadadream) October 28, 2019
The greatest tweet ever written.

— (@forzapapac_) October 28, 2019
— Taco Monster (@tacomonster_) October 28, 2019
Love you so much my sweet prince

— Nathan (@NathanC1872) October 28, 2019
Just when you thought the lad can't get better

— Rob Taylor (@robtaylor01) October 28, 2019
— Ninj. (@NinjaMan54) October 28, 2019
— Lee McKay (@LeeMckay96) October 28, 2019
It's safe to say that Rangers fans are in love with El Bufalo and the feeling is mutual, for how much longer depends on whether or not his price tag can be met.