Rangers cannot say no to big money even if it means Morelos' exit
Alfredo Morelos is one of those players who is followed by controversy everywhere he goes. The Colombian is one of the Ibrox fan favourites, but that won't be for long if these reports are true. According to The Scottish Sun, Marseille are set to make a 'big money bid' for El Buffalo that could see the Gers sell their star for £16 million.
If that's the case the  Steven Gerrard will have to act very quickly and get the deal done. The young forward is far more trouble than he's worth and with five red cards this season that kind of money is simply too good to refuse. Those that don't want him sold will need to open their eyes to what can be done with £16 million, as a bigger, better striker could easily be brought in as a Morelos replacement.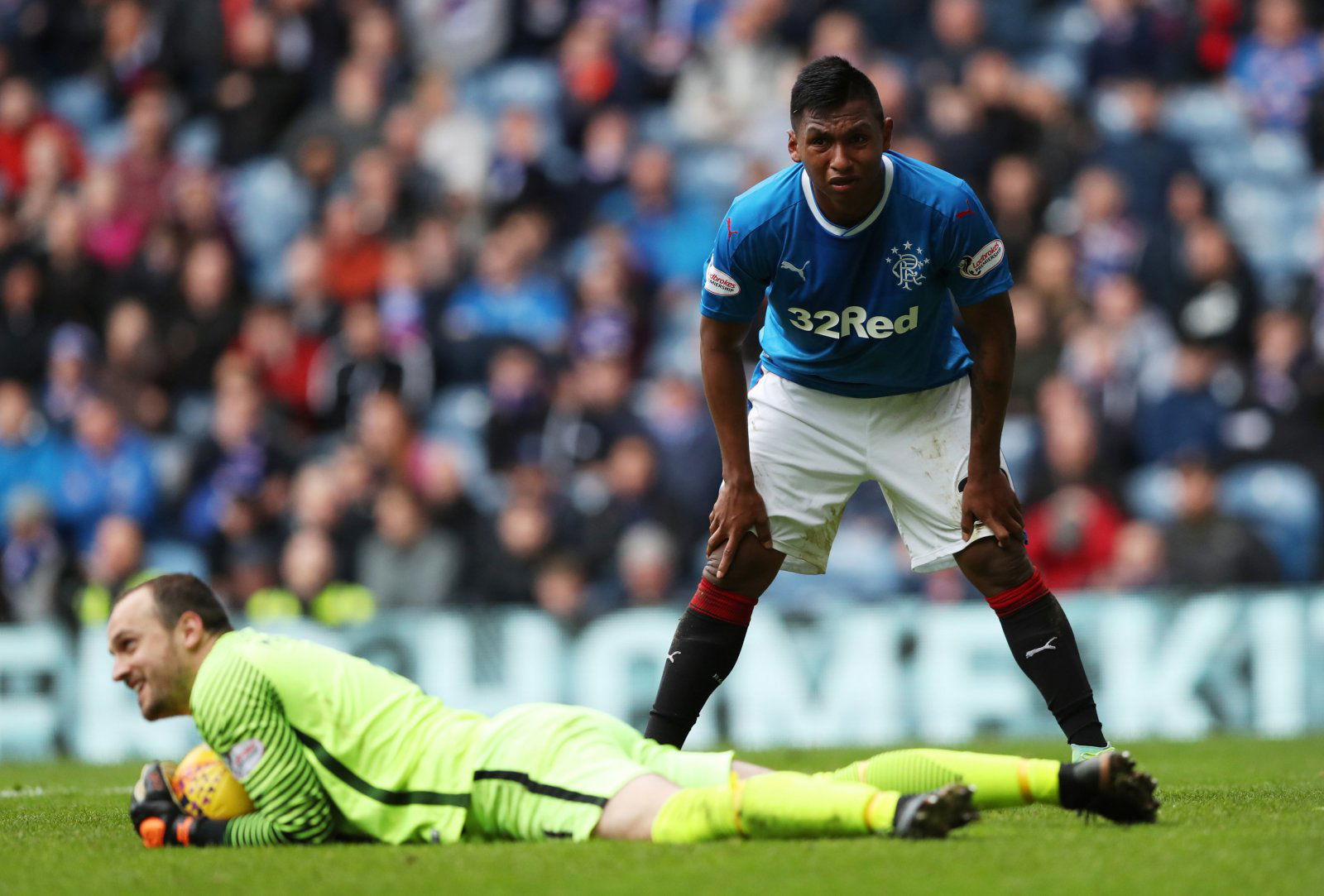 The goal return of the young aggressive forward is incredible and there is no doubting that what he's done for the Ibrox club is impressive, but he has proven this season that discipline is a massive problem. All too often he's let the opposition get into his head and cost his side by rashly lashing out. Three times against Aberdeen, once in Europe and then in March's Old Firm he's let his side down now.
Morelos has been back on the bench and back playing football since he completed his ban after his most recent red card against Celtic in late March, but he is yet to start for Steven Gerrard and it looks like the England and Liverpool captain is done with the 22-year-old, at least for this season. Should Marseille's reported bid prove to come in and be true, Gerrard will almost certainly have his head turned.
Scottish football doesn't often throw up players like Alfredo Morelos, and even when it does there are very rarely clubs lining up with multi-million bids well past the £10 million mark like this. Selling Morelos could fund the Bluenoses' entire summer transfer plans, and with Gerrard no doubt eyeing up another summer of spending it will be nye on impossible to turn down this money.
Rangers fans, would you be happy to sell Morelos? Let us know!