Rangers fans on Twitter absolutely loved this from Alfredo Morelos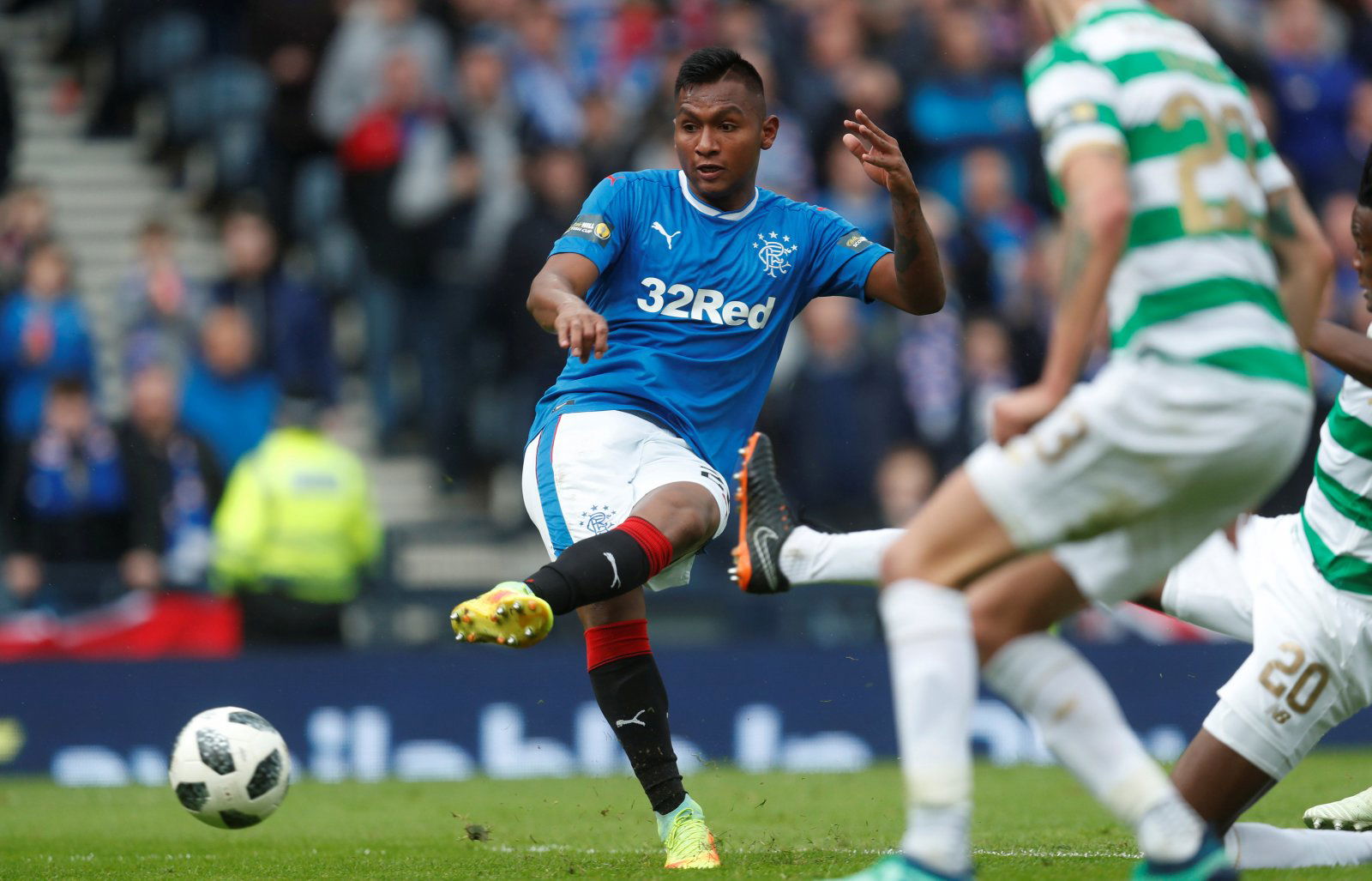 Alfredo Morelos is in his second season at Ibrox and it seems he's starting to pick up on the language a bit better. The fans love the 22-year-old Colombian and will be keen see just how far he can go this season, with 11 goals to his name already they'll be hoping he can reach the 30-mark. His goals are one reason the fans love him, but his passion for the club is another and the fans loved this tweet.
MON THE GERS

— Alfredo Morelos (@morelos2106) October 8, 2018
Morelos is obviously connecting with the supporters and when he bagged his first hat-trick for the club away at Kilmarnock in the Scottish league Cup you could see what it meant to the youngster. Steven Gerrard is obviously having a big impact on Morelos and his meteoric rise this season has seen him achieve his first call-up to the Colombian National Team is just the next step for the striker.
The Bluenoses will be determined to keep their young goal-getter for as long as possible, but with his goals coming more consistently it's only a matter of time before clubs come knocking for the 22-year-old and when that happens the fans will be keen to make a profit on the striker, who they only paid around £1 million for back in summer last year. For now, though, the fans are just loving having Morelos at the club and will be keen to see him continue his hot streak in front of goal.
You can read The Bluenoses' thoughts on Morelos here:
when learning a foreign language always start with the important phrases

— clancy (@esta_x) 8 October 2018
Our wee Fredo learning his first words in English. I'm so proud

— Wiggy (@AliciaW_RFC) 8 October 2018
Keep it up wee man different class pic.twitter.com/3k2kpyImRm

— Raymond White (@Whitey_1690) 8 October 2018
Your da man El Buffalo….. What your doing NOW and what you did on Sunday IS THE WAY to pay back those who try to wind you up mate!!! Keep it going and listen to the gaffer, he will keep you right!!!

— SparkyRFC (@rfc_sparky) October 8, 2018
We love u we man

— John Forrester AIIRSM (@Healthsafetynew) 8 October 2018
— Dean Calderwood (@calderwood_dean) 8 October 2018
That's my boy,

— Stevie G Loyal (@StevieG_Loyal) 8 October 2018
English is getting better wee man

— Craigy (@CraigyC1872) 8 October 2018
The Gers are loving Morelos's form on the pitch and now they're loving his tweets off it too as the Colombian continues to stake his claim as a real fan favourite at Ibrox.