Rangers fans on Twitter cannot wait for next season with Jamie Murphy back fit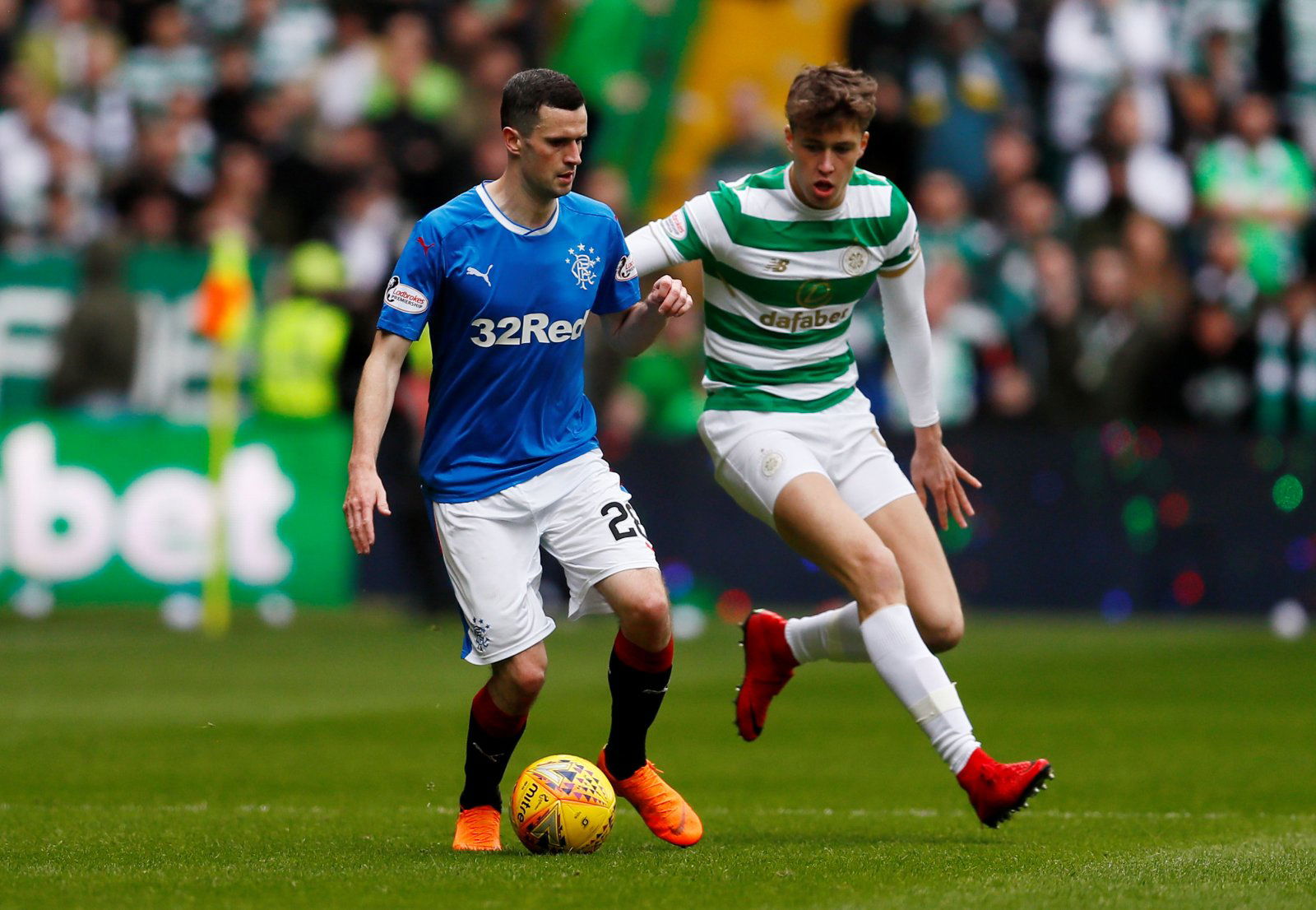 Rangers fans have had a very up and down season over the last 10 months and it looks like the 2019/20 season will be just as turbulent. For the new season, the Gers might finally get to see their 2018 summer signing Jamie Murphy in action, as the ex-Brighton winger spent almost all of his debut season on the sidelines with a serious knee injury.
Been a tough season, but couldn't have got through it without our top medical staff. Big thank you to these guys for putting up with me all year! pic.twitter.com/X0rP6cwC5K

— Jamie Murphy (@Jamiemurphy89) May 19, 2019
Murphy is a quality experienced winger and whilst the Bluenoses were very excited to see him in action when he first signed at Ibrox, they only managed to see him turn out in the famous blue shirt eight times. He did manage a goal and two assists in those games but next season it looks like the ex-Brighton man will be going at it in Scotland and looking to make his mark in Glasgow.
Murphy won't be without competition, though. The Scottish international with two caps to his name will be looking to outdo the likes of Daniel Candeias, Glenn Middleton and Eros Grezda and star under Steven Gerrard next season, which if he can do, will make him feel like a brand new signing at Ibrox. It's yet to be seen whether he can shine in Scottish football, and if he can then it will look like a masterstroke from Gerrard.
You can read the Bluenoses' verdict on Murphy here:
You'll be like a new signing next season… #55

— Andy. (@true1872blue) 19 May 2019
Can't wait to see you back on the park Jamie

— Graeme (@18WATP72) 20 May 2019
Can't wait to see you up to full speed again

— Ross (@RossBrown25) 19 May 2019
Next season you will make a big difference to the team Jamie

— nicky taylor (@nickyt3232) 19 May 2019
Best player in the team before injury! Let's Go next year Jamie

— Colin Fulton (@twohatsdigital) 19 May 2019
Bring on next season Jamie

— Geewiz1889 (@sgrant229) May 19, 2019
Youl be like the new signing all over again, glad to see you back

— kevinmoran (@kevinmoran1994) May 19, 2019
Brilliant

— Demetii (@Demetii2) May 19, 2019
The Gers love the idea of Murphy shining for them next season and will hope the veteran winger can be part of a successful Ibrox squad next season.