Rangers fans on Twitter fume as Candeias ban is upheld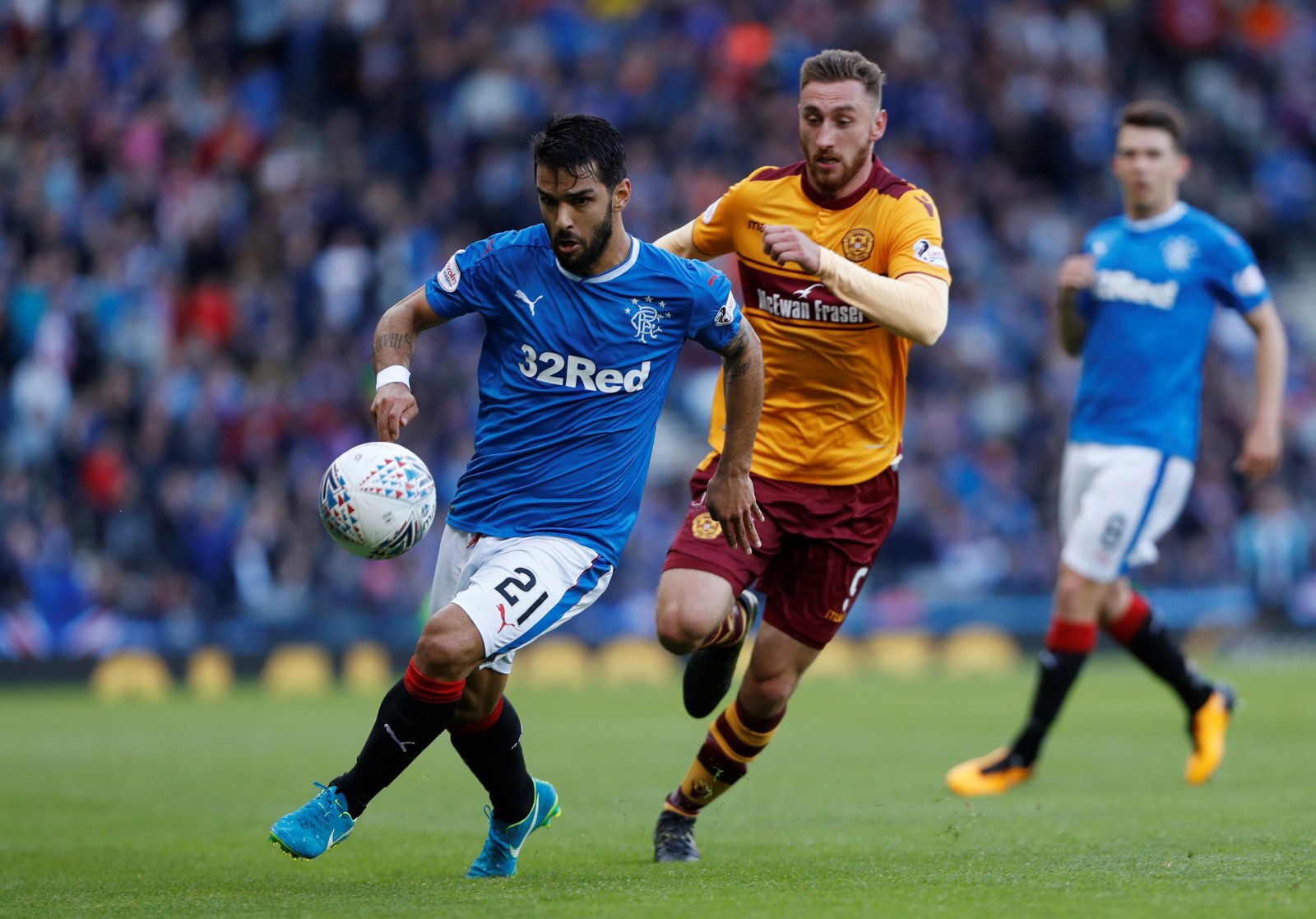 This morning saw The Daily Record take to Twitter to show off their 'exclusive' story about how Daniel Candeias would be banned for The Gers clash with Motherwell this weekend after his club's appeal was unsuccessful. The Bluenoses aimed to get Candeias red card against St Mirren overturned after there was supposedly a case of mistaken identity.
BREAKING: SFA confirm Daniel Candeias ban as Rangers winger is forced to miss Premiership clash with Motherwell, as exclusively revealed by Record Sport this morning https://t.co/nuctytCQ43 pic.twitter.com/SZqthuSLN0

— Daily Record Sport (@Record_Sport) November 8, 2018
In the end, it turned out that mistaken identity wasn't the case when Candeias was dismissed, meaning that the two yellows the Portuguese winger received were justified and his ban now stands, although The Gers are still fuming with the decision. If there was no case of mistaken identity to argue then the club would have been unable to appeal their passionate winger's send-off, a fact that has left the fans fuming.
Rangers fans are now calling for the rules over appealing bans to be looked at as they're increasingly frustrated with the fact that they'll have to go into their game against Motherwell on Sunday without the in-form Candeias. Add to the fact that Ryan Kent is also out with a muscle injury and the problems are piling up for Steven Gerrard. He'll be able to field his 30-year-old winger this evening against Spartak Moscow and will hope he can grab a win there, but Motherwell will be a whole different test now.
You can read The Bluenoses' verdict on the Candeias appeal here:
So there was no "mistaken identity"? A quick glance at Collums match report would have dismissed this immediately.

— Tigertim (@asmallteaser) November 8, 2018
As much as I agree it was a joke of a sending off and an even bigger joke that it can't be appealed (usually), you can't just start moving the goalposts on rules. The appeal should never been heard in the first place. The rules need looked at, but not because of one incident.

— Swed (@Swedleypops) November 8, 2018
Two things

1 the rangers should never have been allowed a hearing to appeal as it's not currently in the rules to do so. The fact it was is idiotic and of the outcry hadn't been loud, it would probably have been overturned.

2 the rule should be changed as a yellow can be wrong

— Tony Swanson (@Donswanny) November 8, 2018
Exclusive pictures of the judging panel pic.twitter.com/gspLDtXAUS

— Hairy Coo (@TheMooCoo) November 8, 2018
I'd LOVE to hear an official LEGAL reasons he was dismissed!!

— xCile (@_xCile_) November 8, 2018
The refs decisions against Rangers this season has been bizarre and there's been loads. some would call it cheating?? #NoOneLikesUs

— I||I LuCkY-No-S7eViN I||I (@NoS7eViN) November 8, 2018
Corrupt to the core

— william morrin (@wulliemor) November 8, 2018
SFA are a shambles

— chris martin (@chrisma96572155) November 8, 2018
The Gers are far from happy with this SFA call and will hope they can get it right next time, although they won't be holding their breath.