Rangers fans on Twitter keen to see new signings in action tomorrow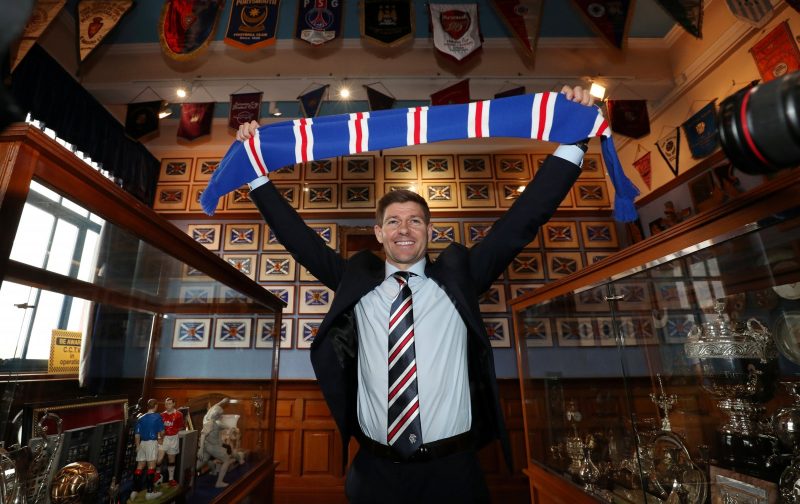 This summer has been an exciting one for Rangers. Steven Gerrard has come in and signed a lot of players with most of them being names that are unfamiliar to the Gers, however, with a huge away trip to FK Osijek tomorrow evening, the fans are keen to see some of their new boys in action.
Still people asking about player availability for Thursday

We understand Coulibaly & Sadiq are registered in time, Ryan Kent will be Wildcard entry

Options available for Thursdays match

— Four Lads Had a Dream (@4ladshadadream) 24 July 2018
Lassane Coulibaly and Umar Sadiq will be options that are definitely available for tomorrow night, however, Ryan Kent, who joined a lot later than the other two, will be a wildcard entry. The next 180 minutes of football will be very important for the Bluenoses and their Croatian opponents aren't going to be pushovers, this time last year Osijek eliminated PSV from the Europa League and Stevie G will be keen to stay focused on the task at hand.
If Gerrard and co do find a way past the Croatians, they could well be setting up a Europa League third-round qualifying tie against Maribor. The Slovenian's knocked Rangers out of the Europa League in their third-round qualifier back in the 2011/12 season and to avoid the same fate that they suffered seven years ago they'll have to trust in their new signings to deliver some magic to get them to the Europa League group stages.
You can see the Gers' verdict on their new signings eligibility for Osijek here:
Good news. The more options the better, especially in midfield.

— Jamie (@jamiecurrie89) July 24, 2018
Why shuffle when they are winning?
We never scored in the last game so change striker and replace injured players -that is all IMO
We can reshuffle against Wigan at the end of the month

— Thomas (@march1872) 24 July 2018
Wildcard? Is the europa league just x factor now

— michael mcinally (@mickm1988) 24 July 2018
Start all 3

— Lee Williams (@Leewilliams89) July 24, 2018
Having Coulibaly as an option for CM is defo a boost

— Craig (@CH_1872_) July 24, 2018
We might need them… this team are a tricky bunch at home

— Steven Wood (@steviewid) July 24, 2018
I think we need to rest Morelos I know the new guys are an unknown quantity but the manager signed them so I think we play them he may go heavy in midfield though as a draw ain't terrible

— Wallah B (@harangaman) July 24, 2018
The Rangers fans are optimistic ahead of their Europa League clash tomorrow but will be keen to see how their new boys fare.