Rangers fans on Twitter were in disbelief at seeing McCrorie benched yesterday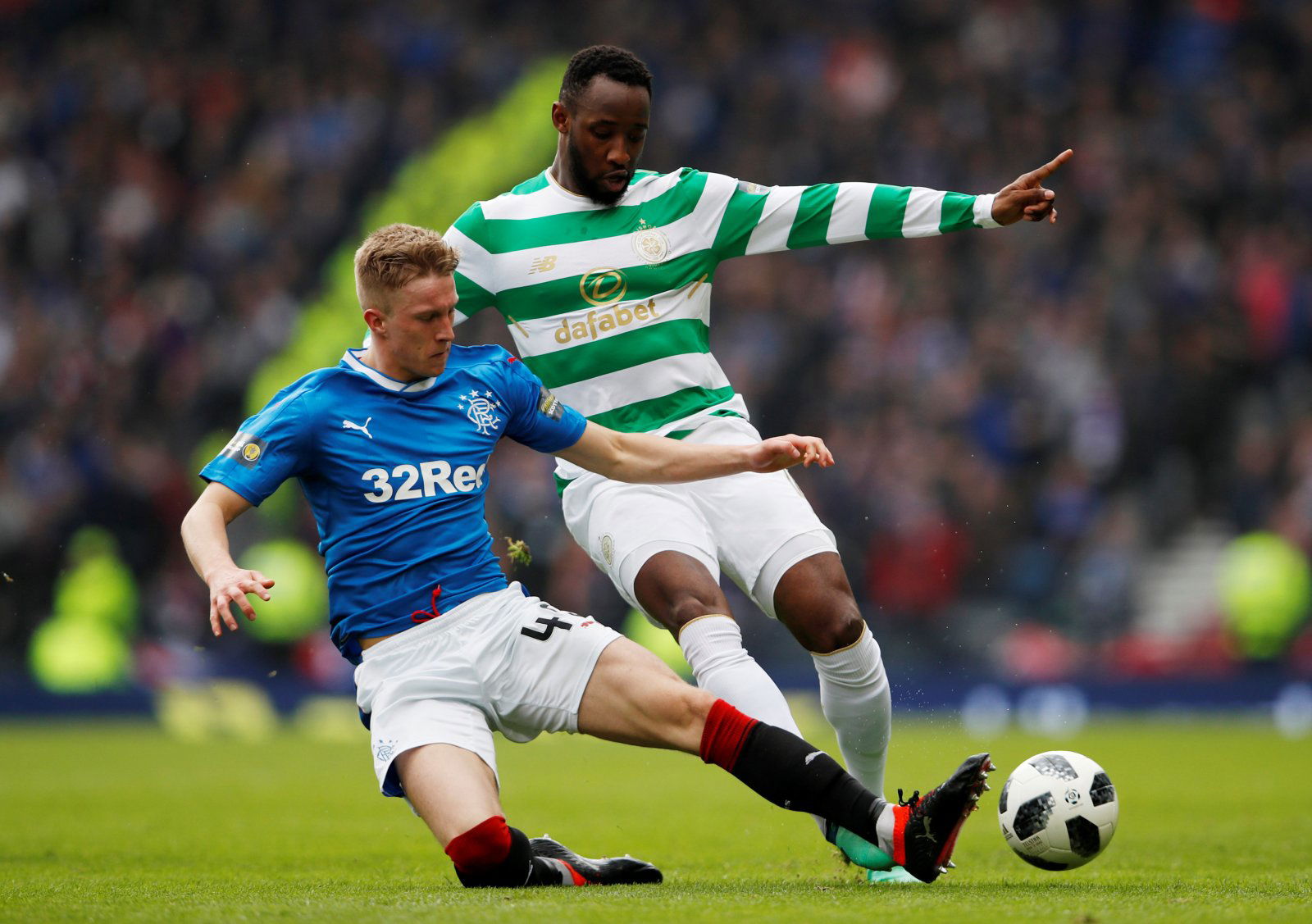 After putting in arguably his best ever performance in the famous blue of Rangers on Sunday against Celtic, the Gers were all disgusted to see that Steven Gerrard left Ross McCrorie out yesterday. The young midfielder was only given a spot on the bench, and the home fans couldn't work out what the youngster might have done to not be starting.
Your #RangersFC team for tonight's match. pic.twitter.com/PDIFvFCi0h

— Rangers Football Club (@RangersFC) 3 April 2019
Rangers fans everywhere were going ballistic on Sunday after they lost to their famous rivals in the Old Firm, however, they still had plenty to shout about in a good way after the defeat, and the battling performance from McCrorie was certainly one of them, so to see him so easily dismissed and left out by Gerrard was far from what they expected when they tuned in to see their side last night.
There will, of course, be reasons for Stevie G's decision to bench McCrorie, but Hearts are no pushovers and having the extra defensive stability in midfield would have been something the Bluenoses would have wanted as they aimed to bounce back and get a win having failed to win any of their previous five. In the end, it didn't matter too much as they got all three points and McCrorie managed just under 30 minutes from the bench, but before kick-off they were far from pleased.
You can read the Bluenoses' thoughts on McCrorie's snub here:
Young ross must b fuming used him for his desire and passion in Sunday and immediately dropped ( what's the boy learning) no Wallace is sad and flannigan is far to slow

— Graeme Pettigrew (@1petti) April 3, 2019
Me when McCrorie, Wallace, katic and lafferty weren't starting pic.twitter.com/2UrHZtTC9K

— Ross (@Ross_Parker_) April 3, 2019
Right wtf ??? Why's McCrorie been dropped ??? Why's Katic not playing??? pic.twitter.com/3CQjhiIcwa

— Andrew Wilson (@Andrew_GWilson) April 3, 2019
Mccrorie dropped

— Chrissy Lonsdale (@ChrissyLonsdale) 3 April 2019
What has mccrorie done wrong this time?

— Ben Davidson (@bendavidson25) April 3, 2019
Dropping mccrorie again is baffling. Looking forward to hopeful balls to defoe that result in nothing….

— William Knox (@slideaway72) April 3, 2019
. Unlucky mccrorie mate, feel for ye brother

— ReeceGeddes (@ReeceGeddes) 3 April 2019
The Gers weren't at all happy to see McCrorie left out yesterday and will hope he returns to the starting lineup for their Sunday clash with Hearts.