Rangers fans on Twitter were loving Gerrard's comments after draw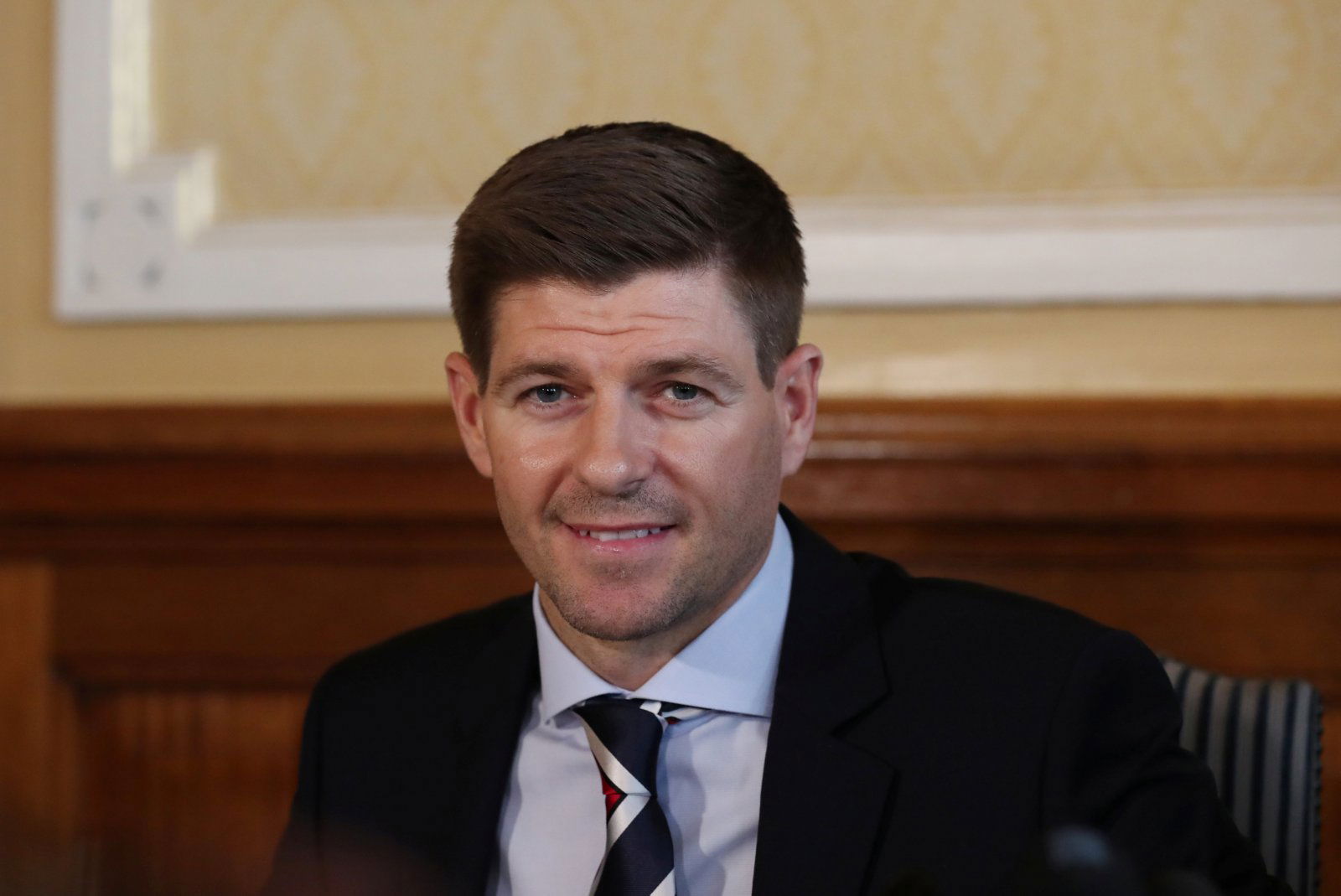 Yesterday evening, Steven Gerrard's Rangers faced a tough test against high-flying Kilmarnock at Ibrox. The Gers were only able to come away with a point after a hard-fought 1-1 draw, and after the game, Gerrard made it clear that he wasn't happy with the performance or the result.
REACTION: Steven Gerrard spoke to @RangersTV after tonight's match against Kilmarnock. pic.twitter.com/YJJdmXxJm4

— Rangers Football Club (@RangersFC) 31 October 2018
Gerrard will get things right at Ibrox eventually. The former Liverpool and England captain is a superb football man and whilst he may be stuttering at the moment, with draws in the league piling up and the Scottish League Cup semi-final defeat still fresh in the memory. However, it looks like the 38-year-old is hell-bent on getting it right and there's no doubting that he will turn things around and get them back to the top eventually.
His management style so far has seen Rangers play 26 games in all competitions and he's only lost three of those, with all of those losses coming as 1-0 losses. The Gers are still loving this Stevie G revolution and will be keen to see him carry on showing what he can do as a manager, even if the fans believe he probably could still cut it in the Scottish Premier League if he was to pull his boots back on.
You can read The Bluenoses' thoughts' on Gerrard's comments here:
Lets get some perspective in this…yes recent results have been disappointing…we have dominated all these games..and are still only four points behind them..Stevie G will get it right..

— James Anderson (@wjanderson1) October 31, 2018
He's lost 3 out of 26 as manager with all losses being 1-0 give the man a break

— jordan shaw (@JShaw1907) November 1, 2018
Can't fully blame Gerrard for the result tonight, by 60 minutes he had 4 attackers on the pitch in Middleton, morelos, kent and candeias. The players need to take responsibility, there's only so much Gerrard can do.

— Craig Paterson (@Craigpa1996) October 31, 2018
Can't keep putting crosses into the box with only morelos in there. He's been our best player by a mile but he's not the best in the air.

— aaron ross (@aaronross85) October 31, 2018
Get the ground staff to widen that pitch as far as it'll go. Every team we play sitting in now.

— RAZORBROON (@RAZORBROON) October 31, 2018
Well said gaffer…agree 100% with every word. Hope the players reflect & realise that every game at Rangers is a cup final. The way Killie celebrates a point shows what they need to contend with. If they can't roll up the sleeves, then maybe Rangers is not the club for them.

— This Neville wears Prada (@nevsprada) November 1, 2018
It's easy for fans to write a few sentences with their superior tactical nous and footballing genius in their fingertips but real life football means we have no divine right to win every game and we will have setbacks on the journey back to the top. #believe #LetsGo

— El naranja 1872 (@ElPedro1872) 31 October 2018
The Gers will be hoping Stevie G can bounce back from the Kilmarnock draw with a big win this weekend, especially seeing as St Mirren aren't exactly flying this season.