Rangers: Fans slam Leigh Griffiths' title warning
Fans of Rangers have been reacting to a post on Twitter, which relayed a report containing comments made by Leigh Griffiths.
The article by the Daily Record relayed the forward's comments, who stated that, despite Rangers' 22 point lead over Celtic in the Scottish Premiership table, there is 'no doubt' in his mind that his side can 'claw it back, bit by bit'.
He said: "Hopefully history repeats itself. We were in a difficult place last year but we came back and blew everyone away. It's a big ask with the sizable lead Rangers have. But there's no doubt in my mind we can claw it back, bit by bit. There's a lot of football still to be played this season."
So far this season, Steven Gerrard's side have been in remarkable form, winning 21 of their 23 league fixtures, drawing the other two, while scoring 59 goals and conceding just six.
And, after the Daily Record relayed Griffiths' comments on Twitter, fans of Rangers flocked to have their say on the matter, with many claiming that they are bored of the title warnings from rival players, while others simply took aim at Griffiths himself.
Do you think Rangers will win the league?
Yes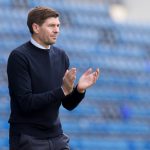 No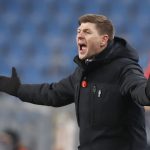 So, what exactly did these Rangers fans have to say in reaction to Leigh Griffiths' latest comments?
"Another warning eh. Seems every week now one of their players is issuing a warning to other teams"
"Bit late to be fired up now…"
"These title warnings are boring"
"Still is a disgrace. Always will be."
"Deflect FC"
"Penalty FC players love to shout their mouths off, we do our talking on the pitch. #MindTheGap"
"22 ya irrelevant clown…"
In other Rangers news, fans were disgusted by these Hugh Keevins comments, find out more here!