Rangers: Fans unanimous in cause of James Tavernier's recent problems
Former Rangers player, Rangers TV co-commentator and RockSport Radio guest, Hugh Burns, feels that James Tavernier's recent difficulties have been caused by the exposure he now has to endure following Daniel Candeias' departure from the club in the summer.
Does James Tavernier get too much criticism?
Yes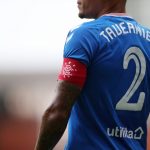 No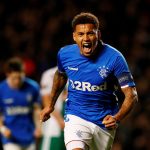 RockSport host, Bill Young, posed the question on Twitter to gauge Gers fans response.
Hugh Burns saying on the show last night that James Tavernier has been exposed since the departure of Daniel Candeias. Comments please.

— Bill Young (@BillRockSport) October 22, 2019
Tavernier is under increasing pressure this season for two reasons: he has missed two penalties and he has been culpable of defensive lapses in recent games against Young Boys in the Europa League and against Hearts in the Scottish Premiership.
None of these errors have been caused by being isolated 1 v 1 or from missing tackles when under pressure, they have come from misjudging the flight of a ball or trying to play out from the back. Basic, individual and preventable errors.
Rangers fans took to Twitter to disagree with Burns and to highlight exactly what the real problem is.
Nonsense. Just look at the most recent mistakes he made. 3 really bad decisions. If anything, Tav needs Jack playing RCM to cover his butt when he bombs forward, not Candeias. Nevertheless, can't deny that Tav & Candeias has a good partnership.

— Ian Moore (@RangersMan84) October 22, 2019
Three high profile errors in recent games none of which would have been prevented had the winger been there to help him – we don't need a captain who needs his hand held so if this is what is suggested then he needs to be dropped.

— Petrocelli (@caltat) October 22, 2019
The 3 mistakes that have cost us goals recently have nothing to do with any other player but Tav. He is having a spell of bad form.

— peter kelman 🇬🇧 (@aberlourbear) October 22, 2019
Candeias could have done nothing regarding the howler at Tynecastle or v YB, just loss concentration by the player both times.

— douglas hannah (@64doogz) October 22, 2019
The mistake is Europa and at the weekend was nothing to do with being exposed was it

— Rob McDonald (@ROBMC4) October 22, 2019
Absolute nonsense. His mistakes have been individual errors. How on earth would Candeias have covered the errors on Sunday or in Bern for starters.

— Ally (@TL_Pintov) October 22, 2019