Rangers: It's time to speculate to accumulate and show more ambition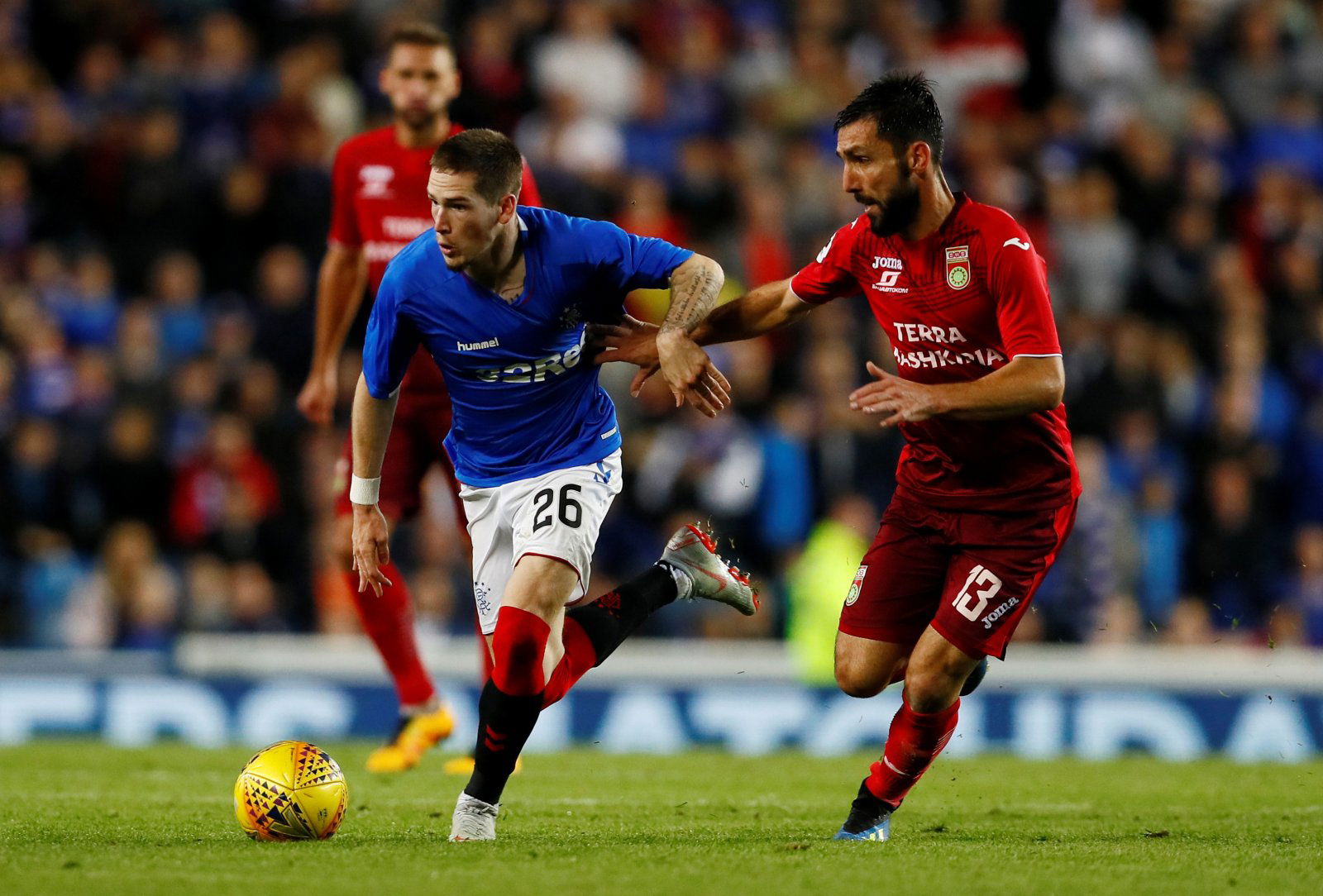 With Rangers desperately trying bring back the days when the Scottish Premiership title was a two-horse race, Steven Gerrard's comments dispelling hopes of buying on-loan winger show their is still some way to go.
Ryan Kent has been a sensation since his temporary switch to Ibrox from Liverpool, and Gers fans will be extremely disappointed were he not to return in some capacity next season.
So to hear Gerrard say the club will not be able to afford to buy the player outright, will be a bitter pill for fans to swallow.
With the fee Liverpool would demand — rumoured to be around £12 million — Gerrard is still hoping to bring the player back, albeit in another loan deal, but the ball is, very much, in the Merseyside club's court.
Gerrard told the Scottish Sun: "I think it would unlikely be a permanent move. The numbers being spoken about, I'm out.
"I would be more confident about getting him back on a loan. If Liverpool wanted to sell him, that's out of my hands. We'll have to wait and see.
"There are a lot of boxes ticked with him being at Rangers. Liverpool know that, Ryan and his people know that and we certainly understand that.
"We have to make sure we have an offer for Ryan.
"Our supporters need to know I'm doing everything I can to make sure he is here next year because he is one of the people I want to build the team around."
The club may be back in the upper echelons of the top tier table now, but after the problems that beset the club from past regimes, it seems that they are still a long way from being able to compete in the transfer market for the quality of player that would see them mount a realistic title challenge.
In modern football, £12m is not an enormous fee, but that Rangers are unable to fork out those amounts, while disappointing for fans to hear, means the club are trying to manage their budget in such a way to prevent repeating mistakes of the past.
But when it comes to as player like Kent, who Gerrard publicly said he wants to build a team around, surely there has to be some way of balancing the books and still be able to back the manager with, what he sees as, a key signing.
The opportunity to win the Premiership title, and the riches that a subsequent Champion's League qualification could bring, would far outway the initial £12m outlay on Kent.
So maybe there should be some semblance of speculating to accumulate, rather than simply going through the motions year upon year, while watching your neighbours rack up trophy after trophy.
What do you think of the current financial situation at Ibrox, Rangers fans? Should they start to be more ambitious in the transfer market? Let us know…