Glasgow Rangers: Fans react to Charlie Allen transfer update
Glasgow Rangers are said to have been in pursuit of Linfield youngster Charlie Allen.
The 16-year-old is highly-rated back in Northern Ireland and even made his debut for the club at the age of 15. That has led to plenty of interest from from several clubs in England and Scotland, with Leeds United also mentioned as a potential suitor.
According to BelfastLive, it is the Whites who have captured the teenager's services. They say that the Elland Road outfit have already won the race to sign him.
Are you disappointed to have missed out on Charlie Allen?
Yes
No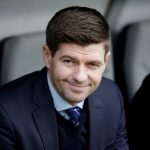 Rangers-foucsed Twitter account Four Lads Had a Dream, however, say different. Whilst they do not question Allen making the move to Leeds, they say that the youngster has not been on the Light Blues' radar recently and that he is not on their summer shortlist.
This has attracted plenty of attention from the club's supporters, with one fan calling the player "tremendous". They have taken to the social media platform to share their thoughts, and you can see some of the best comments below:
Would like to think there is a good few leaving us aswell 😃

— cairn jamieson (@JamiesonCairn) May 15, 2020
If we weren't in for the lad that is absolutely ridiculous, brilliant prospect who made is debut for Linfield at 15

— HOOLYMC78🇬🇧🇮🇱 (@HaroldMcCartne3) May 15, 2020
Surprised we weren't in for him, excited about charlie lindsay tho

— david morrison (@bigdavie32) May 15, 2020
Who cares if we miss out or not? Performance at 15 is no predictor you'll make the grade. And it's not as of he'll get a game at Ibrox. Loaned out, loaned out, released, fade away. Or if you are any good, taken by an English side before you get a chance near the first team.

— Da58grYijhtt (@DavidDi03258716) May 15, 2020
You little tease stevie, I like how you snuck in that wee "he's not on our summer target list" which suggests you know who IS on said list, big juicy carrot just dangling for us to nibble on! You bad bad man

— Christo (@BenCoops3) May 15, 2020
watched him during the @ALKASSIntlCup and he was tremendous

— Alan Douglas (@ADouglas_1981) May 15, 2020
'Gers fans, would you like to see Allen being signed by the club? Let us know what you think by commenting below!