Rangers: Fans react to apparent Dundee invoice link
It now seems to be only a matter of time before Rangers release the evidence of wrong-doing by the SPFL they claim to have.
The Gers are staunchly against ending the season, but that is the way the rest of the clubs north of the border voted to the governing bodies resolution proposal. However, that was only after Dundee's initial vote was not registered, and then changed when it finally went through a few days later.
Are you disappointed that Rangers have not already released their evidence?
Yes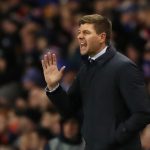 No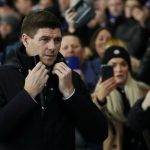 An Emergency General Meeting has now been confirmed for May 12th to see whether another investigation is needed, and there may well need to be if the latest images are anything to go by. Twitter user Joe Black has shared an apparent invoice for a payment between Dundee and Dominic Keane's company, Scotflow. The latter is not only the president of Livingston, but is also on the SPFL's board.
As you can imagine, the Rangers fans are in absolute uproar, with one labelling it "corruption." They have taken to the social media platform to share their thoughts, and you can see some of the best comments below.
Scotflow had net assets of £550, bank £2848, equipment £2423 w/d to nil, paid out dividends of £5400, and no employees except Keane. Yet they gave Dundee £50,000 of sponsorship/advice immediately after changing their vote.

This absolutely stinks.

PS Why no VAT on the invoice?

— Gallus Pioneer … socially distanced (@Gallus__Pioneer) April 30, 2020
The rats are loose!!!

— Rosco 🇬🇧 (@blueforme1) April 30, 2020
This is a game changer,corrupt doesn't describe it .

— James Lyness (@steakpiejimmy) April 30, 2020
This alone merits an independent inquiry.
Superb expose of bheast corruption at the heart of the SPFL.
👏👏👏👏👏👏👏 https://t.co/YSfTwFRbyX

— HemoJax (@RedBrickz26) April 30, 2020
Jesus. No sweeteners they said. This is corruption, pure and simple.

— Morag Laudrup (@WeeCID) April 30, 2020
Utterly damning. Let them try to explain this away as another million to 1 coincidence! https://t.co/Asi7GzkOCj

— NiEtZsChE (@NiEtZsC57797734) April 30, 2020
Let us know what you think!