Rangers: Fans laud statement from Steven Gerrard
Rangers, just like everyone else, are living in unprecedented times right now.
The current pandemic means that the future is uncertain for many, including all of those within football. As it stands, it remains unclear whether the Scottish Premiership will restart, or if it will be cancelled – both the Eredivisie in the Netherlands and Ligue 1 in France have ended their campaigns as they now stand, and the SPFL have the authority to do the same in Scotland.
Either way, though, football will return at some point, and Gers manager Steven Gerrard has some good news for the club's supporters. He has confirmed via a statement on the club's official website that season ticket prices have been frozen for the 2020/21 campaign.
Has Steven Gerrard been a success at Rangers?
Yes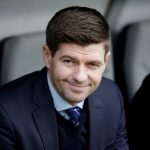 No
The whole piece itself is rather rallying, with Gerrard talking about just how much the team means to him, and it seems the club's supporters are delighted with his words – one fan even called him a "class act."
Many have taken to Twitter to share their thoughts, and you can see some of the best comments from the social media platform below.
Gerrard making me cry on a Thursday Night😭😭 https://t.co/KLPzqboGYb

— RobynTia (@RobsTia99) April 30, 2020
This man knows exactly what Rangers mean to us 🇬🇧#stevengerrard https://t.co/k8AhoMFHkq

— michelle kernan (@WeeSheldo) April 30, 2020
what. a. beautiful. man. https://t.co/rpxNdUrygw

— fred (@freddiereeves20) April 30, 2020
That's an incredible statement https://t.co/sRNfI6hOdh

— ° (@_ac02) April 30, 2020
Wish we were as good it football as we are at statements 😭😭 diff class from Stevie but https://t.co/AZrDTwLsQD

— fraser (@fraserrlawrie) April 30, 2020
This man is a class act well said Stevie👏👏

— Alex (@alegil2101) April 30, 2020
Let us know what you think!