Rangers: Fans react to SPFL investigation
Rangers have been at the centre of a saga that has rocked Scottish football in recent weeks.
Of course, the current pandemic has wreaked havoc across the planet, with football across the continent and the globe suspended as it is not safe to play. As such, there has been the question of whether the remainder of the term will be played out or whether it should be suspended as it is.
That decision has proved harder to come to north of the border than elsewhere. Dundee's vote was not registered initially, with them taking a few days to confirm what they had chosen, which eventually saw them change their minds. That led to accusations of corruption from the Ibrox outfit.
Now, Deloitte have completed an investigation into the episode, and they have said that there was no evidence of any foul play from the SPFL – however, it hasn't been lost on the Rangers fans that the SPFL appointed Deloitte themselves to lead the investigation.
Are you content with the outcome of the investigation?
Yes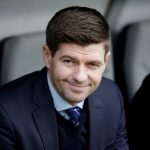 No
They have taken to Twitter to share their thoughts, and you can see some of the best comments from the social media platform below.
The problem is we don't really know what the SPFL have asked to be investigated. It really is ridiculous that the SPFL think it was OK for themselves to set up the investigation – it needed to be nowhere near their hands. Still, it further sums them up.

— Moonk Calder (@minicoo_master) April 24, 2020
What a surprise 😩

— Stewart Campbell (@Stuger70) April 24, 2020
As if our game ain't being dragged through the mud enough

The investigated can't appoint the investigator that wreaks of corruption and questions integrity. https://t.co/5PHkzdOMCP

— SMITHY (@smithycrs921) April 24, 2020
Laughable.

Another can of worms set to be opened here. Rangers if you remember, had asked for the whole process to be investigated. Not just the Dundee situation.

This will run. #DoncasterOut https://t.co/s3kqACuW5W

— EstConsultancy (@EstConsultancy) April 24, 2020
Limited to the chronology of the vote. A complete cover up.

— Gordon Ross (@ClearBlueAir) April 24, 2020
Should have been independent investigation this is not did they speak to all parties involved or only spfl personnel not worth the paper is written on stinks of cover up even more so now

— gary 5-1 (@garfle) April 24, 2020
Let us know what you think!