Rangers: Fans flock to Dundee post
Rangers are unlikely to be too friendly with Dundee for quite a while.
The latter, of course, have been right at the centre of the saga that has engulfed Scottish football. It all comes from when their vote for the SPFL's resolution proposal was not counted, then changed when it was eventually confirmed. Since then, there have been accusations of corruption, with the Ibrox outfit saying they have proof that there has been some wrong-doing by the country's footballing authorities.
From the fans' perspective, it is unlikely that the Gers will be able to forgive their rivals north of the border any time soon, as is proven by their reactions to a Twitter post from Dundee. They shared a photo of what looks like a piece of clothing, saying that the whole picture will be published at 12pm the following day.
Are you disappointed that Rangers have not already released their evidence?
Yes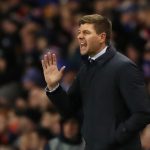 No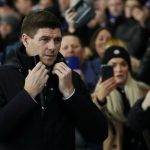 The Rangers fans have been letting their feelings known, and have not forgotten Dundee's failure to abide by the rules. They have taken to the social media platform to share their thoughts, and you can see some of the best comments below.
You handed you rivals the championship you tin pot shambles. I still cannot get my head around that. Don't dare call it a derby when you meet again once United are relegated. Embarrassing football club.

— Ricky Forbes (@Ricky9Forbes) May 1, 2020
That the brass neck?

— RTID 👊🇬🇧 (@TidRangers) April 30, 2020
Or maybe 5 days later
We reserve the right to change our mind for a bung

— Its ALWAYS been The Rangers (@Rangers4Me) May 1, 2020
— Levi Stubbs (@levi_stubbs) April 30, 2020
Probably chicken out

— Watp🇬🇧🇬🇧 (@Watp61477144) April 30, 2020
Is that your final answer?

— Bear from the North (@Northernger) April 30, 2020
Let us know what you think!