Glasgow Rangers: Fans react to Scottish Cup being potentially put back to 2021
On Monday, the decision was taken to the end the Scottish Premiership season, which was essentially a loss for Glasgow Rangers considering how they had fought to complete the campaign.
It means that the Light Blues' fierce rivals Celtic have won their ninth title in a row whilst Hearts have been relegated to the second tier despite there still being eight rounds of matches left to play.
There is still plenty of others things to discuss, though, such as what will now happen with the Scottish Cup. Journalist Kheredine Idessane has provided an update on what could happen with the competition. He says that it will be finished at the earliest opportunity and the SFA will prefer to have fans at the semi-finals and final. That could mean two Scottish Cups being won in 2021 if it cannot be completed this year.
Would you back this proposal?
Yes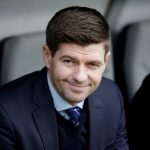 No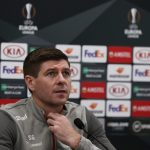 This does not appear to have gone down well with some 'Gers supporters at all. They have taken to Twitter to share their thoughts and you can see some of the best comments from the social media platform below:
So theoretically a player could leave a club that is out of the Scottish cup and join one that is in it and play? Or players who weren't at a club could play in this seasons Scottish cup? Hearts who have been unfairly relegated will have a Championship budget squad? What a joke.

— Tags (@tagsbo) May 18, 2020
Desperate to finish SC bit not the league ,any ideas why this would be? Nothing to do with a certain club still being in a position to win it?
Will newly signed players during summer be eligible under these new made up rules?

— G450 x2 🇬🇧 RFC. (@racingfront) May 18, 2020
Does anyone have any idea what they are doing.Complete and utter shambles.

— murray thomson (@murrayt11731073) May 18, 2020
Mental. Dancing on the head of a pin… We can play some games not others… And they have the cheek to get aggreived when people say they are hopeless. Every league that starts up again, just shows how bad our lot are.

— The DT (@turps100) May 18, 2020
Shambles

— D (@masied81) May 18, 2020
Making it up as they go along https://t.co/ulT9HD1reE

— AC (@crwa93) May 18, 2020
'Gers fans, what did you make of this news? Let us know what you think by commenting below!