Glasgow Rangers: Fans hammer Alan Nixon's comments on Steven Gerrard
Since making the switch to Glasgow Rangers, Steven Gerrard has done a decent job, although he will likely be looking to improve as soon as possible.
The Gers finished second last term, and are in the same position now as Celtic top the table. As it stands, they are currently 13 points behind the leaders and their Glasgow rivals – it remains to be seen whether the season will even restart given that the pandemic that we are currently living through.
Whilst he will be hoping to move forward, their performances in Europe – they have reached the last 16 of the Europa League this term – have been impressive, but journalist Alan Nixon does not think he will be there next season as he is not happy to play second fiddle to Celtic.
Will Gerrard be at Glasgow Rangers next season?
Yes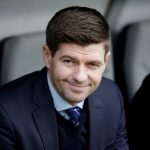 No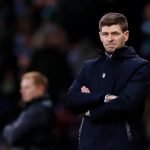 As you can imagine, this has not gone down too well with the Gers supporters. They have taken to Twitter to share their thoughts, and you can see some of the best comments from the social media platform below.
It's only ever Rangers enemies who worry about our gaffers future. They want nothing more for us to be without Gerrard as they fear his influence. Pathetic in the extreme.

— The-Standard-Bearer (@TheStandardBea2) May 5, 2020
Sorry…. Who??? Scottish football what??? Na mate, never heard of him…. he's talking absolute nonsense anyway

— Grant Davidson (@thatboybabes) May 5, 2020
Who is this Scottish football expert never heard of him Cmon stop with these so called experts that know absolutely nothing

— Greig Taylor (@greigtaylor1) May 5, 2020
You've had a nightmare here TS, a total nightmare.

— Franky (at ) (@FrankyRN51) May 5, 2020
Desperately seeking attention

— 1st of foot (@royalscot) May 5, 2020
The vibe I get is that @reluctantnicko still lives with his mum and dad.

Genuinely just making things up on national radio, very odd. Gerrard's got a lot to learn but there's no indication whatsoever that's he's for the off.

Very weird 'look at me' styled sensationalism. https://t.co/GMGKoE1z8Y

— (@Rangers_View) May 5, 2020
Let us know what you think!