Glasgow Rangers: Fans rage at court case news
Despite clubs now being back in training ahead of the 2020/21 campaign, Glasgow Rangers and the rest of Scottish football will be waiting anxiously to see whether Hearts and Partick Thistle prevail in their court battle against the SPFL.
The two clubs have taken the governing body to court following their premature relegations to the Scottish Championship and League One respectively, and they are fighting to either remain in their current divisions, or receive compensation for what they see as unfair demotion.
Court proceedings on Wednesday, and the SPFL made their defence clear. However, a big part of that appeared to be that they want the Scottish FA to rule on the case rather than a court of law.
Do you think Hearts and Partick Thistle will win against the SPFL in a court of law?
Yes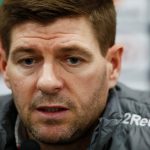 No
This news has attracted plenty of attention from the Gers supporters, and it is fair to say they are far from happy with the update – they believe it is the SPFL's attempt to have an easy ride. They have taken to Twitter to share their thoughts, and you can see some of the best comments from the social media platform below.
I would sack him thats why hearts and the others are going to court brcause SFA is no listening https://t.co/I5uEGaeEua

— i will be a Ranger till i die (@jamesre29219802) July 1, 2020
He had to say the stupidest thing first, and now everyone knows that lawyer is a moron. There should not be 2 separate associations for football in our little country anyway. The spfl is anything but impartial, and the sfa aren't far behind. Time to drain the swamp.

— Andrew Murray 🇬🇧🇺🇸 (@drusincmur) July 1, 2020
House of cards needs brought crashing down. One organisation to oversee and operate all of Scottish Football and get all the blazers who couldn't run a one ticket raffle out.

— Scottish Dominoes (@mitchdouble6) July 2, 2020
😂 Of course they do, they know they'll lose in court

— Ruggy🏴󠁧󠁢󠁳󠁣󠁴󠁿🇬🇧bear (@RuggybearAl) July 1, 2020
Well what a waste of time that would be.

— Angeblue (@AngeBlue55) July 1, 2020
The SFA would back the SPFL guaranteed and that's before the conflict of interests with Doncaster sitting on the SFA board 😂😂😂 https://t.co/IpWrqIWwZg

— 🇬🇧Coplandbear🇬🇧 (@Coplandbear1872) July 1, 2020
Let us know what you think!