Glasgow Rangers: Fans rage at Ewan Murray tweet
The whole of Scottish football, including Glasgow Rangers, continues to be a part of what seems like a never-ending saga following the suspension of the football season in March.
It was no longer deemed safe to play back then, hence why the campaign was stopped, but that appears to be the only decision that was decided on unaminously rather than with plenty of infighting. The resolution proposal, the vote for an independent investigation and the reconstruction debate all involved their fair share bickering amongst the 42 clubs in Scotland's top four tiers.
Of course, whilst Hearts and Partick Thistle were the big losers of the end of the campaign as they were relegated to the Championship and League One respectively, Raith Rovers would likely have been rather happy – they were promoted despite being just one point clear with eight games left to play.
Do you think Hearts and Partick Thistle will win against the SPFL in a court of law?
Yes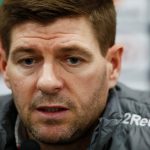 No
Journalist Ewan Murray has highlighted this point on Twitter, and it has led to plenty of reaction from the Gers supporters – they don't seem to be happy with the fact that they are one of the sides who have benefited from the whole situation. They have taken to Twitter to share their thoughts, and you can see some of the best comments from the social media platform below.
It's highly amusing to see the number of Celtic-supporting replies suddenly being so supportive of the decision-makers running Scottish football. I wonder why…

— Jim Clark #NHSLove (@Phardor) June 19, 2020
More clubs in trouble financially. If only they had been warned..

— Denny Ford (@DennyFord5) June 19, 2020
This is why SPFL is doomed. We need to restart by establishing a new ethical league free from tin pot dictators and where fairness & sporting integrity replaces self interest & intimidation https://t.co/bY8s4Tfz4a

— Dr Bobby Gordon (@bgsector) June 19, 2020
Another vile club with a vile chairman…notice a pattern

— Steve (@steveglasgo) June 19, 2020
Absolutely shameless….although just more proof that the @spfl exec board are not fit for purpose, if only clubs were given the chance to vote for an investigation into them….

— Scott (@King1Scott) June 19, 2020
Bye Bye Scottish football. pic.twitter.com/sVkNgjkDQR

— Tony Muir (@Skyscaner1) June 19, 2020
Let us know what you think!