Glasgow Rangers: McAvennie says move to China suits Morelos
Frank McAvennie has said Alfredo Morelos would be more suited to a move to China rather than a switch to the English Premier League.
The Colombia international has been regularly linked with a move away from Ibrox, and whilst sides such as Atletico Madrid and Borussia Dortmund have been mentioned, the likes of Newcastle United, Crystal Palace and Leicester City are all said to be interested in making a move for him. After scoring 77 goals in 137 matches since making the switch to Glasgow for £1.08m, it is no surprise there is so much interest.
McAvennie, though, believes that China would be a good move for him, telling Football Insider:
"It reminds me of Arnautovic at West Ham. He said he wanted to go and win trophies and I was like, 'In China, really?'

"If Morelos goes to China he is going for the money, cashing in. He would get a fortune and if he got a three-year contract he would not have to play ever again.

"That suits him better than going to England and having to work his socks off. He would have to work hard every week in England whereas he could go to China, stroll through the game and still be the best player.

"If he chooses to go to China, good luck to him. But he would not be going over there to learn a new language. He is going over there for the money, pure and simple.

"Morelos was a great find but I think Rangers will have to cash in on him because his head has gone."
Bearing in mind there haven't been recent stories linking Morelos to China, or any indication from the player himself that that is the kind of move he would make, it seems very bizarre that McAvennie would talk up a move to the Far East.
Will Morelos be at Rangers next season?
Yes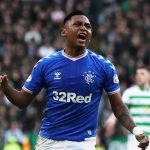 No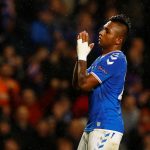 Of course, if Morelos went to China, there would be questions asked of his ambition, but it seems unlikely that he would pursue such a move, especially considering the number of high profile sides who are said to be targetting him at the moment.
Let us know what you think below!