Rangers: Fans slam Glenn Middleton
Rangers is a club full of history.
Yes, many Celtic fans will often crack the joke that they were formed in 2012 following their administration problems, but UEFA have accredited all of the previous trophies won by the club to the side that started back off in the fourth tier of Scottish football.
They still play at Ibrox, and are one of the two biggest sides north of the border – their fans also demand the very best from all those who represent them. Not only that, they clearly want the players to show the same kind of passion they do for their side.
Does Glenn Middleton have a future at Rangers?
Yes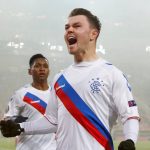 No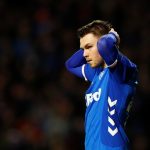 Many of them, therefore, are disgusted by a clip of 20-year-old Glenn Middleton, who is currently on loan from the Gers at Bradford. Before this spell, he took part in an interview when he was asked when the club was formed, and he said 1873 instead on 1872.
The club's supporters were far from happy to see this – especially considering he claims to be a fan – and they have taken to Twitter to share their thoughts. You can see some of the best comments from the social media platform below.
McLeish introduced a dossier that all players got on arrival, an indiction. A history and key facts and information. It's the fabric that forms the basis of identity. It's missing with some of the current players. I think it underpins desire on the park. What the jersey means.

— Bomber (@617_Sqd) April 17, 2020
@JohnSn3ddon it's getting worse n worse🤣

— Blair Campbell (@_blaircampbell) April 17, 2020
Players should be made to learn the basics imo, that's just embarrassing

— Ashley (@spuckwolf) April 17, 2020
And he's supposed to be one of us 🤔

— Ian Smith (@IJSmith86) April 17, 2020
Aye and he claims he is a bluenose as well

— peter kelman (@aberlourbear) April 17, 2020
Unreal https://t.co/PcT37FRiv1

— Walbatraus (@Ya_Boy_Wallees) April 17, 2020
What do you make of his comments? Let us know below!