King must be regretting letting Gerrard sign these 2 Rangers flops
The arrival of Steven Gerrard signalled the beginning of a new age at Rangers; fresh players, different tactics, positive attitude and a new found hope for success. But at what expense?
Indeed, if the ex-Liverpool man was to make a successful go at management in Glasgow, he would need to completely renovate a squad roster that was full of relics of his ill-fated predecessors. And that's exactly what he did.
A total of fifteen players were welcomed to the club, whilst a further twelve were shown the door, with Bruno Alves, Fabio Cardoso and Kenny Miller all receiving their p45s.
The result of this mass exodus? Gerrard's very own, handpicked squad.
Rangers are finally looking like they're making some headway under their new boss; the football they're playing is revolutionary compared to the stale style of old, and they're producing results on and off the pitch, particularly in Europe, which we're sure comes down to Gerrard's transfer policy.
We'd be lying if we said every transfer Steven Gerrard has made has had a positive impact on the squad because they haven't. With that in mind, here are two signings that have proven to be particularly bad…
Joe Worrall
Worrall, according to Rangers fans, is a "bomb scare" at the back.
Twitter posts appear periodically questioning Gerrard on why the Englishman, who's currently on loan from Nottingham Forest, gets the nod ahead of the preferred Nikola Katic.
Watching the player for a single game is enough to recognise how far behind he is as a footballer compared to the rest of the squad. His distribution is poor, he's erratic on the ball, and he appears to possess a real lack of defensive awareness.
All these qualities have been washed down with Worrall's recent comments which suggests he has no intention of staying at the club next season.
His situation at the club hasn't been helped by the fact that he stated in an interview with the Herald, rather prematurely, that he has no intention of staying at the club next season.
Umar Sadiq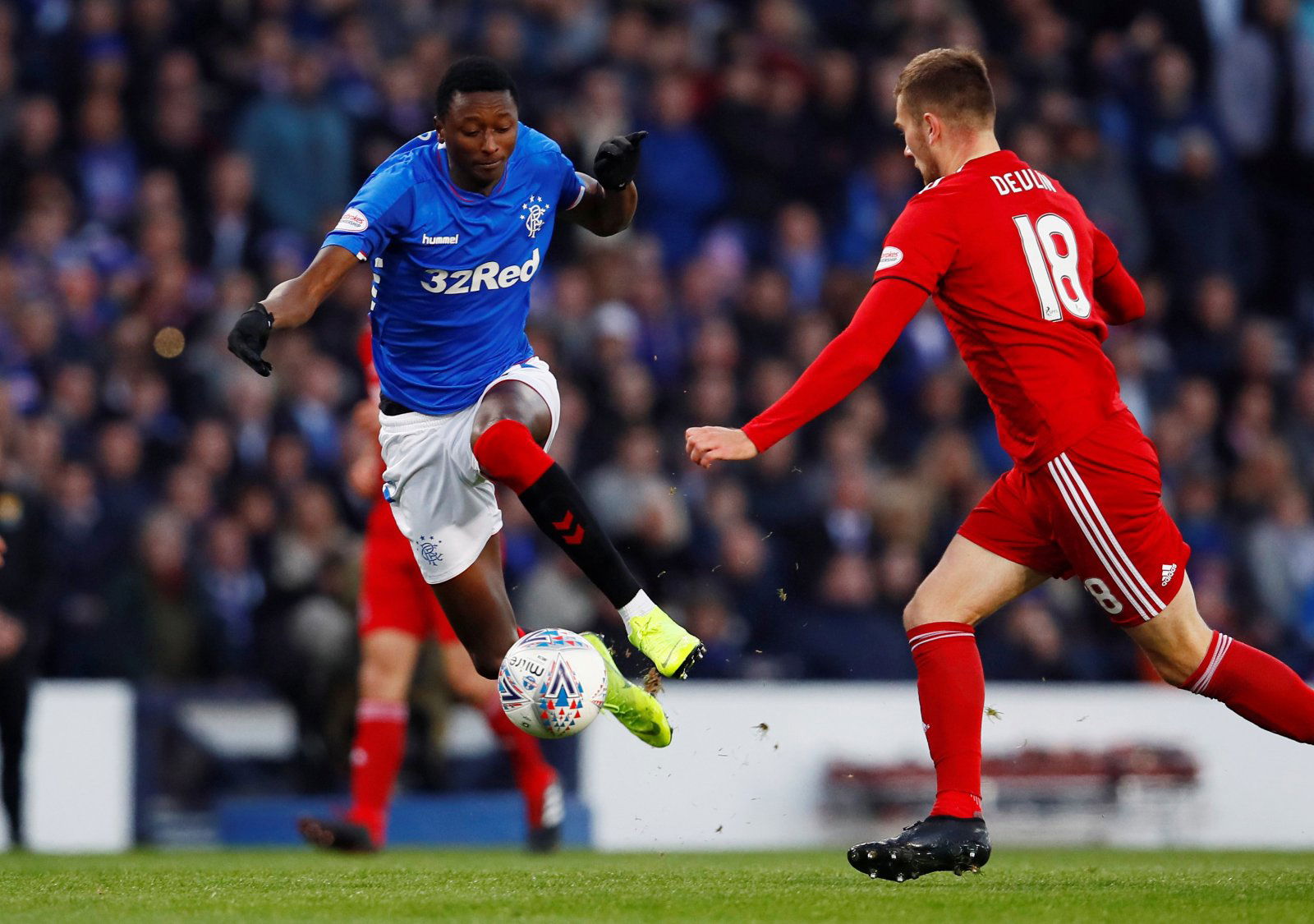 The less said about Umar Sadiq the better.
The calamitous striker arrived on loan from Roma this summer and has barely made a dent on the first team, having accumulated a grand total of 161 minutes in five game with not a single goal in sight.
Fans joke that he's spent more time offside than on, but there's a very real chance that this could be true. His positional awareness is amongst the worst we've ever seen.
On top of this, Sadiq looks like Bambi on ice when he has the ball, possesses no convincing attacking qualities, and hardly makes up for his shortcomings with effort.
Bad signing.