Rangers: Fans hammer Neil Doncaster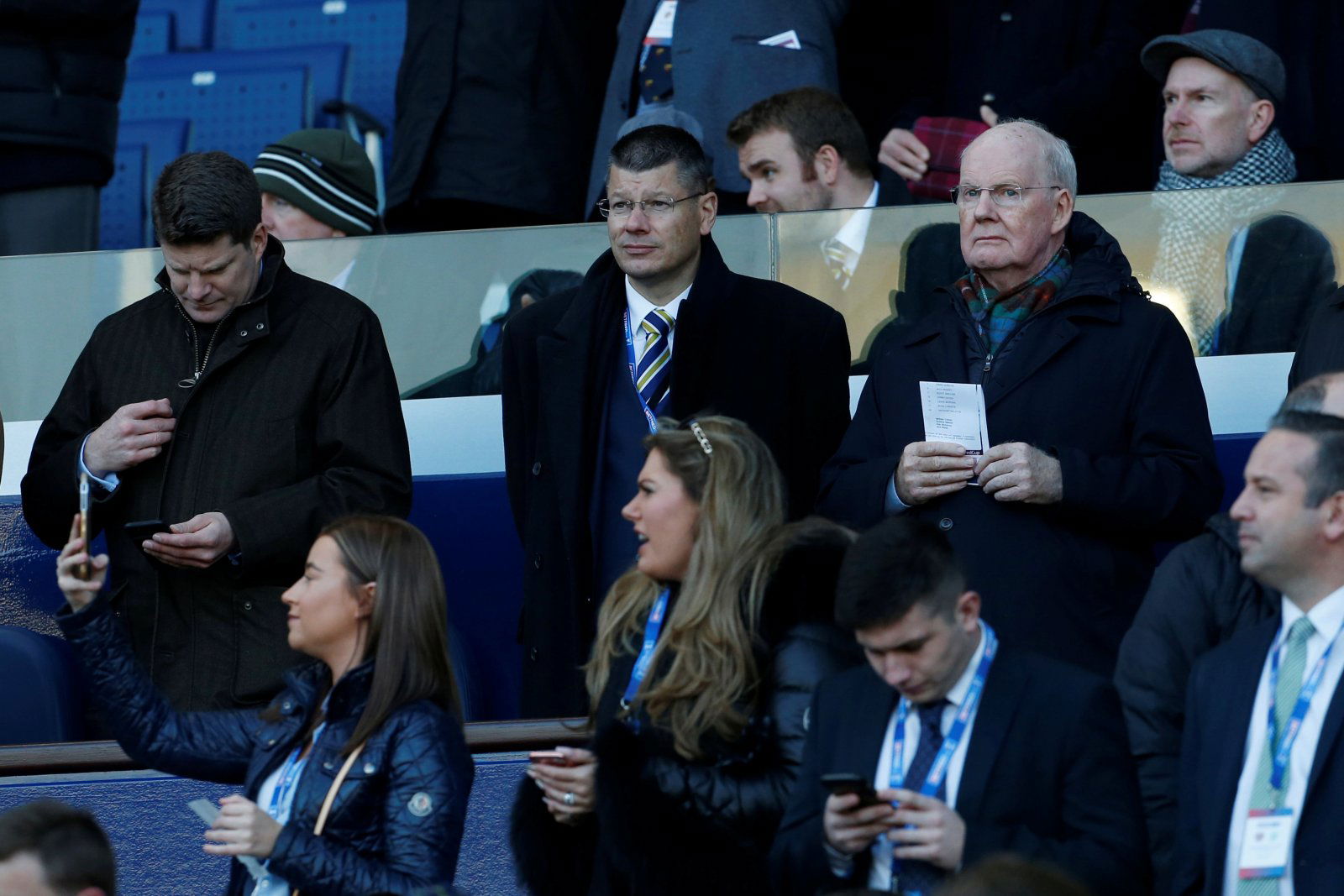 It is fair to say that in Rangers circles, Neil Doncaster is far from a popular man.
The 50-year-old is the chief executive of the Scottish Professional Football League, with whom Rangers are embroiled in a bitter war of statements. The Gers have accused the SPFL of corruption given their handling of their resolution proposal, which saw Dundee's vote first not registered, and then changed. The organisation, meanwhile, has been cleared of any wrong-doing by Deloitte, whilst Murdoch MacLennan, the chairman of the governing body, has said he believes nothing has been done wrong.
Twitter user Michael Seafarer posted a list of Doncaster's earnings since 2012, three years after he was given the job, and it is fair to say he has done rather well for himself. Since then, he has earned over £100,000 in all but two years – his salary for those 24 months was not declared.
Should Neil Doncaster resign?
Yes
No
Unsurprisingly, this has led to plenty of interesting quotes from the club's supporters – one even called him an "utter charlatan" – and you can see some of the best comments below.
How the hell is he on that amount of money 👀😩

— Andrew Wilson (@Andrew_GWilson) April 29, 2020
Scandalous

— Kev (@KevKmc01) April 29, 2020
He's an utter charlatan. Clubs operating on a budget less than this while he draws an exorbitant amount of money for what he does. I was going to give an example of what he does but I can't find any.

— Shamen The Bear (@Shamen360) April 29, 2020
That's disgusting.

— LordF62 (@LordF1872) April 29, 2020
Wage Thief.. pic.twitter.com/dxjsKDsExc

— Tommy Ross (@copland11) April 29, 2020
The price of failure is well over £1.000.000 https://t.co/BvQeophx2y

— mancalledczar (@mancalledczar) April 29, 2020
Let us know what you think!