Rangers: Fans back Darrell Currie's verdict on Alfredo Morelos' Motherwell red card
Lots of Rangers fans have been reacting to a tweet from BT Sport presenter Darrell Currie, as he slammed Motherwell supporters for their part in Alfredo Morelos' red card.
The Gers continued to keep pace with Celtic this weekend, still trailing the Hoops by two points after both sides won on Sunday afternoon.
Steven Gerrard's side were in front after half an hour at Motherwell thanks to Nikola Katic's granite forehead, and Morelos added a second with 20 minutes to go.
The Colombia international was of course then sent off for reacting to the treatment he had been receiving from home fans throughout the match, awarded a second yellow for his celebration.
Morelos will now miss a really difficult Friday night trip to Hibs, and BT Sport presenter Currie had this to say…
Rangers will miss Morelos on Friday, he'll be banned, but I assume Motherwell will miss a 'supporter' forever, as surely the person who threw a hot drink at a player will be banned for good?

— Darrell Currie (@darrellcurrietv) December 15, 2019
Currie asked why punishment had not been directed towards the instigators of Morelos' outburst, and unsurprisingly the Ibrox faithful are flocking to Twitter to agree with him.
Check out some of the best reactions down below…
Shouldn't just be a stadium ban it should be the police at his door.

If I threw a cup of hot coffee at someone in the street I'd fully expect to get lifted.

— Amato86 (@Amato861) December 15, 2019
Its happened 4 times at Fir park in recent years involving us Darrell, one day a player is going to get seriously hurt. As for Morelos, if anyone else does that they dont get the 2nd booking.

— Rangers Bantz (@RangersBanter17) December 15, 2019
Nice too see someone in Scottish media finally call it out Darrell, all the rest just doing the usual ripping Morelos patter.

— Dave (@Nimsay1872) December 15, 2019
This is beyond a joke now. Once again our players are put in positions where they can get physically hurt yet the rules are based around hurty feelings. Yes names and gestures are worse than physical attacks it seems!

— Aye Ready Podcast (@AyeReadyPod) December 15, 2019
The wee diddy clubs always have a big day when The Rangers come to town they get to excited and can't control themselves

— Andrew Anderson (@bowrfc1) December 15, 2019
It's time @MotherwellFC closed that section.

— Pretty Blue (@pretty_blue82) December 15, 2019
Dont hold your breath

— Greenock bear (@BoyleBillyb2011) December 16, 2019
Who should Rangers' penalty taker be?
Alfredo Morelos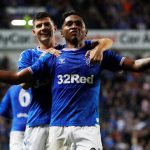 James Tavernier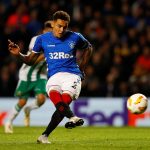 Neither