Rangers: Fans defend Ryan Jack over tearful outburst after League Cup final
Plenty of Rangers fans have defended Ryan Jack following the midfielder's show of emotion after losing the Betfred Cup final on Sunday.
As noted by The Scottish Sun, the 27-year-old broke down in tears and had to be comforted by manager Steven Gerrard after the final whistle as the 'Gers were beaten to the silverware by crosstown rivals Celtic.
Who should Rangers' penalty taker be?
Alfredo Morelos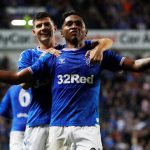 James Tavernier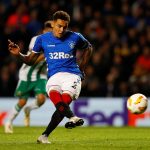 Neither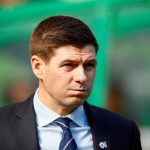 Speaking on BBC's Sportsound, journalist Tom English voiced his disapproval of Jack's reaction, saying that "the optics of it were not good" and suggesting that Hoops captain Scott Brown would not have cried had the result gone the other way. [via The Scottish Sun]
However, the midfielder's former team-mate Jamie Langfield came out in defence of the Rangers man, saying: "I salute Jacko for it, it's good to see how much it hurts as players are not robots." [via Daily Record]
Former 'Gers midfielder Charlie Adam also stood up for Jack, saying that the emotion involved in cup finals "can get to players". [via Daily Record]
These Rangers fans took to Twitter to show their support for the 27-year-old after his tearful reaction to Sunday's defeat:
Rangers fans actually moaning about Ryan Jack being passionate about the club by crying after losing a cup final?

Seen it all now. Love the club but some sections of the fanbase are just embarrassing and awful.

— Brad (@bradderzz98) December 10, 2019
It's not a sign of weakness..its a sign he https://t.co/PLtD2mGk2L much rather our players were showing those signs rather than no bothering.I wont have a go at someone having a go https://t.co/yXXPan4fIT you think Gazza was weak when he burst into tears in Italia 90?Guys hurting

— C_G Hipster (@ColinGa74958293) December 10, 2019
Our chairman was chocking back tears just a couple of weeks ago and I had them rolling down my face watching him…I'd care more if our players shirked a tackle than shed a tear because winning means so much to them.

— Robert West (@rapwest) December 10, 2019
I'm sure the last thing jack would've wanted to do was burst into tears, the fact he couldn't hold it in shows you how much it means to him. I don't think he had a choice in the matter 🤣

— CF (@CRascal89) December 10, 2019
Jack put his heart and soul into that match. Has every right to show some emotion at the end just a shame it wasn't a wining one.

— Stuart Jock McKenzie (@Jock_Rangers) December 10, 2019
Ryan Jack was outstanding on Sunday. He hurt exactly like we all did. His and our time will come. Also Tom English is a complete and utter moron. A total banger,reading anything he has to say is time wasted. https://t.co/AZqErAenmN

— Brian MacRitchie (@BrianMacRitchie) December 10, 2019
What were your thoughts on Jack crying after the Betfred Cup final? Have your say by commenting below!