Rangers: Fans fondly recall Steven Whittaker's solo goal against Sporting Lisbon on 12-year anniversary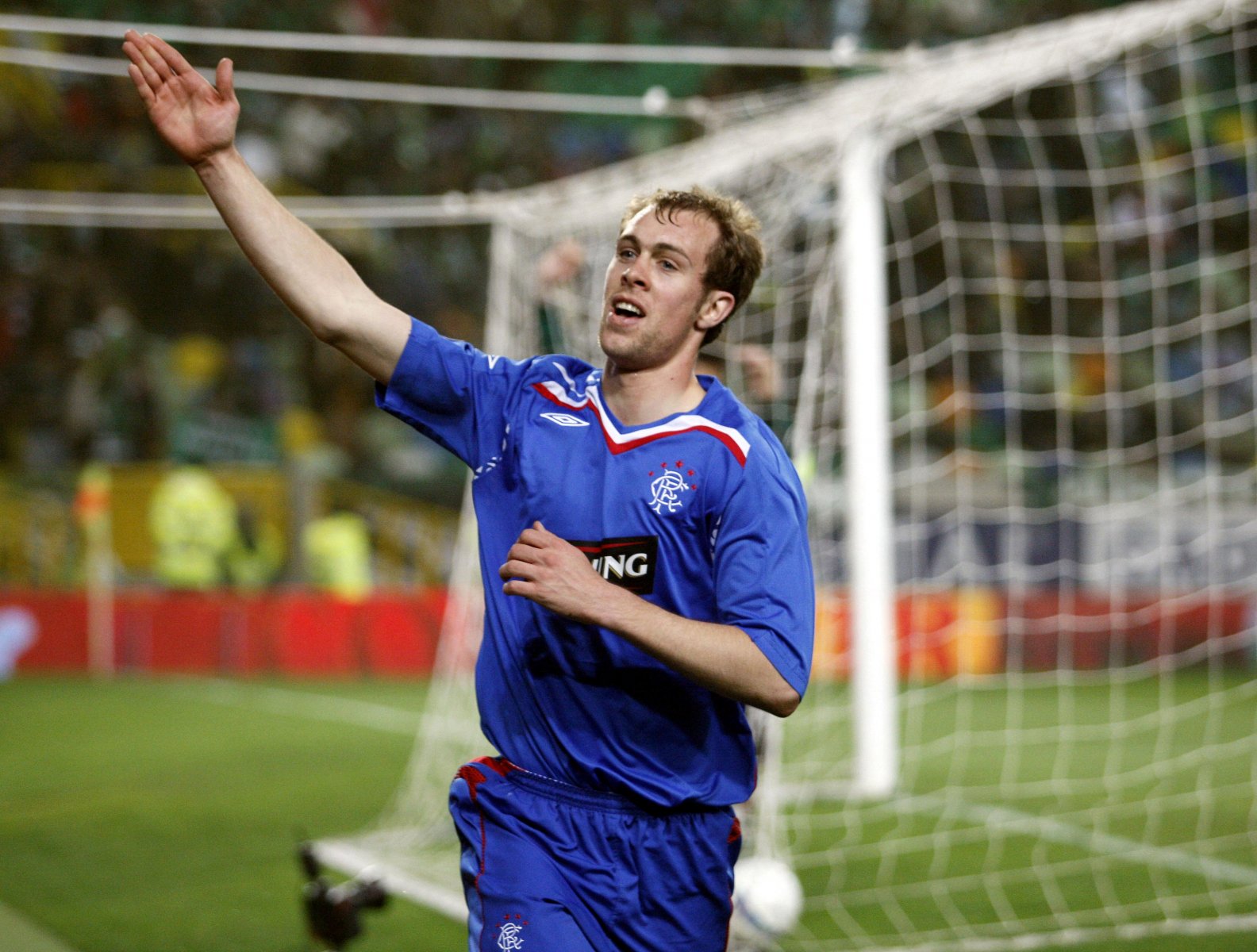 A number of Rangers fans have been fondly recalling a memorable solo goal from Steven Whittaker on their run to the UEFA Cup final in 2008.
Twelve years ago yesterday, the 'Gers defeated Sporting Lisbon 2-0 in Portugal to progress to the semi-finals of the competition, with a clip of the defender's magnificent finish shared on Twitter by @RangersFC.
https://twitter.com/RangersFC/status/1248536197007319040
Walter Smith's side had drawn 0-0 in the first leg of the quarter-finals in Ibrox and took the lead in Lisbon through Jean-Claude Darcheville. Whittaker had only been introduced as a 77th-minute substitute for Lee McCulloch as the Light Blues sought to hold what they had. Instead, he capped a famous night with a goal for the ages.
Winning possession inside Rangers' half of the field, he embarked on a 50-yard run which took out several opponents and eschewed opportunities to lay the ball off to a team-mate, instead dispatching it past Rui Patricio inside the penalty area to send the visiting supporters into raptures. [via BBC]
These Rangers fans on Twitter fondly looked back on Whittaker's brilliant goal, with one Light Blues supporter comparing it to Joe Aribo's solo equaliser against Braga at Ibrox a few weeks ago:
Still gives me goosebumps that goal….. pass it pass it pass it…. hit it hit it

— Craig Melrose (@melrose_craig) April 10, 2020
Shades of aribo goal Vs Braga I was saying pass it pass it pass it then he curls it past the keeper😁

— Alex (@alegil2101) April 10, 2020
If messi had scored that would be taking g about for ages. Great goal

— 🔴⚪️🔵andybell🔴⚪️🔵 (@andyb29) April 10, 2020
💙 Books place in semi final 👏🏼

— Fazman (@Faz_50) April 10, 2020
Screaming at him to pass it, followed by 'go on!!!' cracking goal. JCD's in that game was class too

— Stuart (@Stuart1872Rfc) April 10, 2020
Great tackle, Great run, Great finish 🔴⚪️🔵

— bigwull (@bigwull78) April 10, 2020
Possibly my favourite Rangers goal of all time….

— TheChurchOfTechno@gmail.com (@ChurchTechno) April 10, 2020
Was screaming at telly saying to him to give it to someone….What a goal!

— Jock Tamson's Dug (@thc911) April 10, 2020
Rangers fans, just how good was Whittaker's goal against Sporting Lisbon? Share your views in the comments section below!