Rangers: Fans fume at journalist over article calling Alfredo Morelos a 'waster'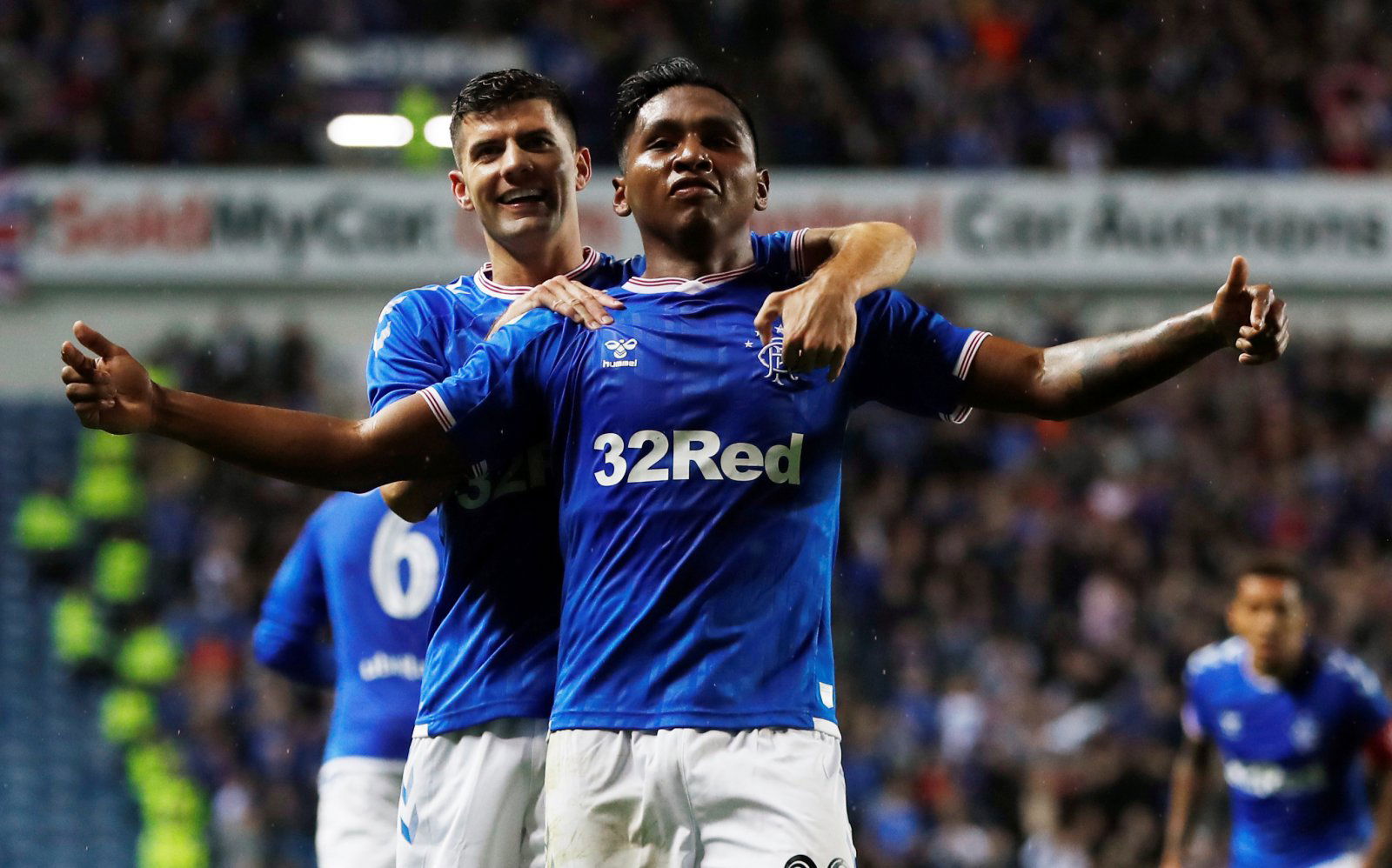 A number of Rangers fans have been raging over a controversial article written by The Scottish Sun's Bill Leckie about top scorer Alfredo Morelos.
In a piece that was published on The Scottish Sun's website on Sunday night, Leckie dubbed the 23-year-old 'Gers striker "a waster", accusing him of "slouching around like a spoiled, angry brat who hates his job" and believing that he plays the victim whenever he is in the dock over being sent off, something that has happened to him seven times during his career at Ibrox.
Morelos has been in excellent scoring form this season, with 28 goals to his name already since the outset of the campaign in July, but has been sent off twice in his last three matches, including the derby win over Celtic two weeks ago.
In response to Leckie's inflammatory article on the Colombian, @ibroxrocks on Twitter called for Rangers to ban The Scottish Sun from their stadium after publishing a piece described as "vile, xenophobic and ignorant".
The Sun have seemed to be angling for a ban from Ibrox for a while now and after Leckie's vile, xenophobic and ignorant piece about Alfie, they should get it.

— Heart & Hand (@ibroxrocks) January 12, 2020
These 'Gers fans on Twitter did not hold back in their condemnation of Leckie and the article in question:
Guy has just came back from his town half way across the world where he couldn't have been more generous

That article should go beyond fitbaw and be called out by teams and supporters of every club

Disgraceful and it doesn't even meet the criteria to be called gutter journalism

— 🇬🇧 Scottie C 🇹🇭 (@CurrieScott) January 12, 2020
Leckie has no knowledge of anything football related give him the cartoon page in the paper

— Jimcool From Partick (@JimcoolP) January 13, 2020
Genuinely speechless at that piece. I'm pretty thick skinned when it comes to the tabloid rags, but this is so far beyond the line that it is staggering. The club should sincerely consider action over this.

— Hugh McStay (@angryscotsman81) January 12, 2020
Here's the thing, we're mid winter break and these journalists have little to write about, so they continue to write divisive stories in a bid to stay relevant and maintain readership until the football restarts. Click bait, nonsense journalism at its best.

— Graeme (@Geddes16) January 12, 2020
We need to force the club into opening up and sticking up for Alfie. Aswell as banning that lot.

Its time we make a change as fans and as a club.

— Rangers Only (@RangersOnly3) January 12, 2020
Hope the club hammer them for this. Shocking journalism.

— Derek Weir (@justanotherdel) January 12, 2020
Do you think Leckie's article on Morelos crossed an unacceptable line? Comment below with your views!