Rangers: Fans slate James Tavernier after another penalty miss
Rangers stuttered to a 2-1 win over Motherwell at Ibrox on Sunday and much of the talk revolved around skipper James Tavernier, who even Steven Gerrard admitted was in the 'firing line' amongst sections of support.
Should Tavernier be taken off penalties?
Yes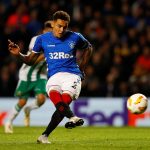 No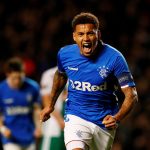 It was Tavernier's corner that provided the assist for Filip Helander's winning header but there should still be doubts about the current form of the full-back.
Despite a solid defensive display and creating the winning goal, Tavernier was a victim of his own success by missing a crucial penalty with the away side leading 1-0. It had been the former Wigan ace who had "won" the penalty by driving into the box and drawing the foul but many Rangers fans have chosen to forget that.
It is Tavernier's third missed penalty of the season and Steven Gerrard had said after his earlier misses that he would leave the decision to his captain but it now appears that he is now going to step in and relieve the right-back of spot kick duties, per the Scottish Sun.
Rangers fans took to twitter after Tavernier's lates miss to vent their frustration.
Announce New PK taker

— (@LH_1872) October 27, 2019
get defoe on pens

— Euan (@Euan72__) October 27, 2019
Get him off penalties already

— Nico (@Nicolas_1872) October 27, 2019
Right, time to swap takers.

— David Gibson (@gibbo89) October 27, 2019
Take him off pens, this is getting beyond a joke

— Carlton (@Cs_1872) October 27, 2019
Right cmon, every person watching rangers can see Tav isn't on his game right now, so get him on the bench for a while! A total waste of a penalty. Potentially costing us the game again.

— AD_55 (@AlanDan77) October 27, 2019
That's him missed 3 out of his last 4 penalties, get him so far away from them now plz and thanks

— Greig Robertson (@RobertsonGreig) October 27, 2019
He's been god awful this season so far. I love him but please get him off pens. Maybe rest him for a few weeks.

— Alfie Newman (@GLX22A) October 27, 2019