Rangers: Fans start criticising Darrell Currie after striker comments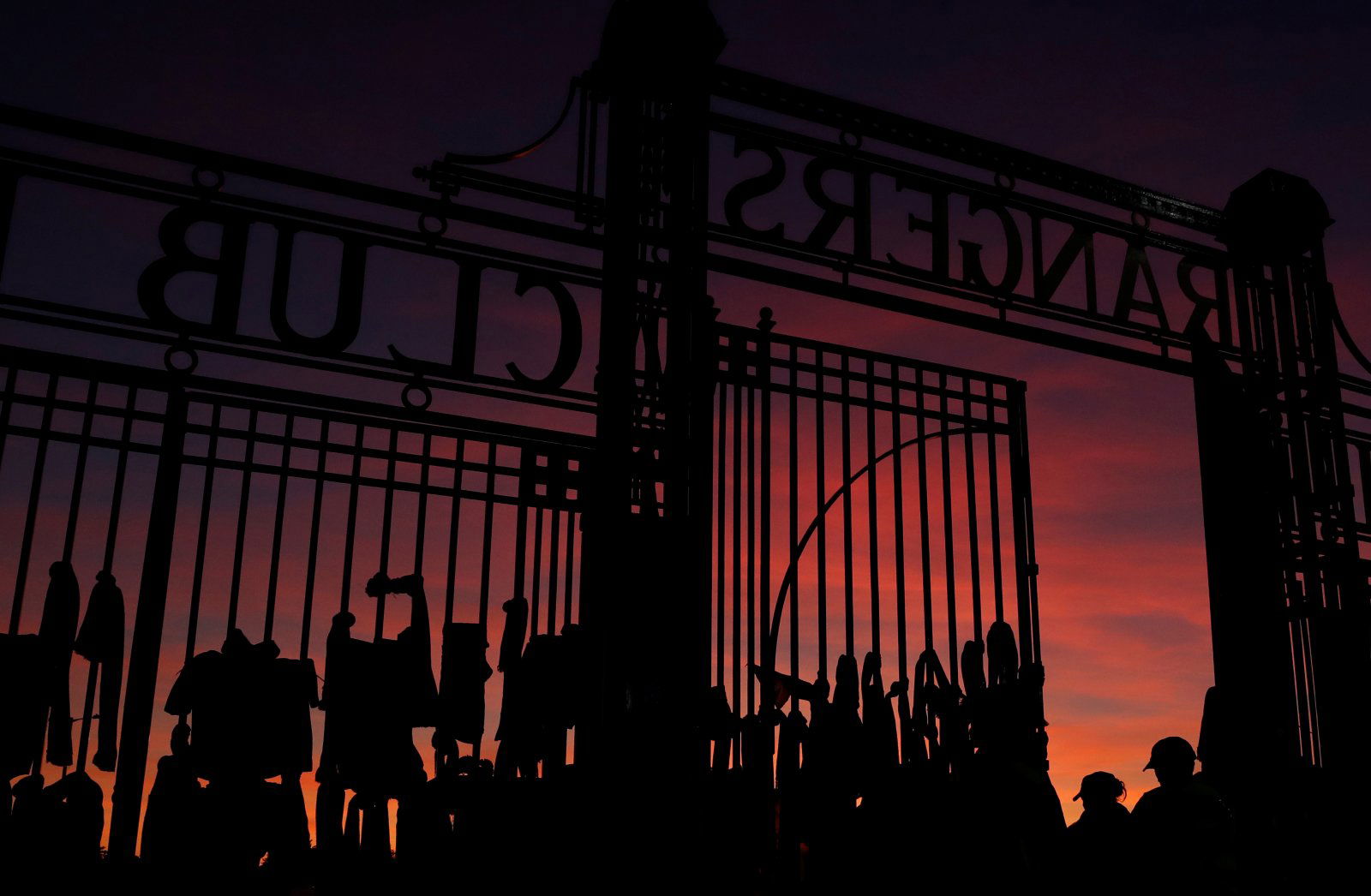 BT Sports presenter, Darrell Currie triggered sections of the Rangers support on Tuesday night by bringing to the attention of his followers the form of rival striker Odsonne Edouard for France under 21s, insinuating that it should result in an increase in his value.
Blimey – Edouard has got another 2 goals for the French under 21s tonight, they're 4-1 up in Slovakia and it's only half-time. That's 8 goals in 3 and a half U-21 games now! £⬆️

— Darrell Currie (@darrellcurrietv) October 15, 2019
Edouard, in fairness, has been in sensational form for France at youth level since his debut and now has 9 goals in 4 appearances.
He is, however, being outperformed by Old Firm rivals, Alfredo Morelos and Jermain Defoe when it comes to senior football though and failed to make an impact in his last two domestic outings against Hibernian and Livingston respectively.
For these fans below, however, it is seemingly strange to suggest that his transfer value has gone up as a result of these performances.
Rangers fans let Currie have both barrels on Twitter as their own striker, Morelos is playing (although yet to score) at full international level but isn't receiving the same recognition.
Pity he can't score against the mighty livingston

— john mckenzie (@glesgakinsy) October 15, 2019
Against the Slovakian U21s?!? 😱

Wow! How many Dembele Dollars is he worth Darrell?

— Clint Moscow (@ClintMoscow) October 15, 2019
How about morelos scoring 14 this season and being top goal scorer since he has been here? Exactly😂

— Sean🍑🇬🇧 (@SeanRus84731686) October 15, 2019
Solanke won the U-20 World Cup and golden boot. Scoring at unders level means very little.

— SevcOjo (@Pena_Cartel) October 15, 2019
2 Slovak CBs at DunStreda & Trencin 🤷‍♂️
Azerbaijan CBs not playing snr football
Albanias CBs of
Birmingham U23s & Fermana 🤷‍♂️

Aribo scores against Brazil
Barisic starter for Croatia & Morelos starts for Colombia

£0 on their value but OEs worth 30m for scoring against Byker grove

— Kamaradona (@FredMorelos1) October 16, 2019
Blimey – Joe Aribo got another goal in his second full international for Nigeria against Brazil and it was only half time. £££££££££

— STEVIE URQUHART (@STEPHENURQUHAR1) October 15, 2019