Rangers: Fans unhappy after The Scottish Sun's headline about Michael Beale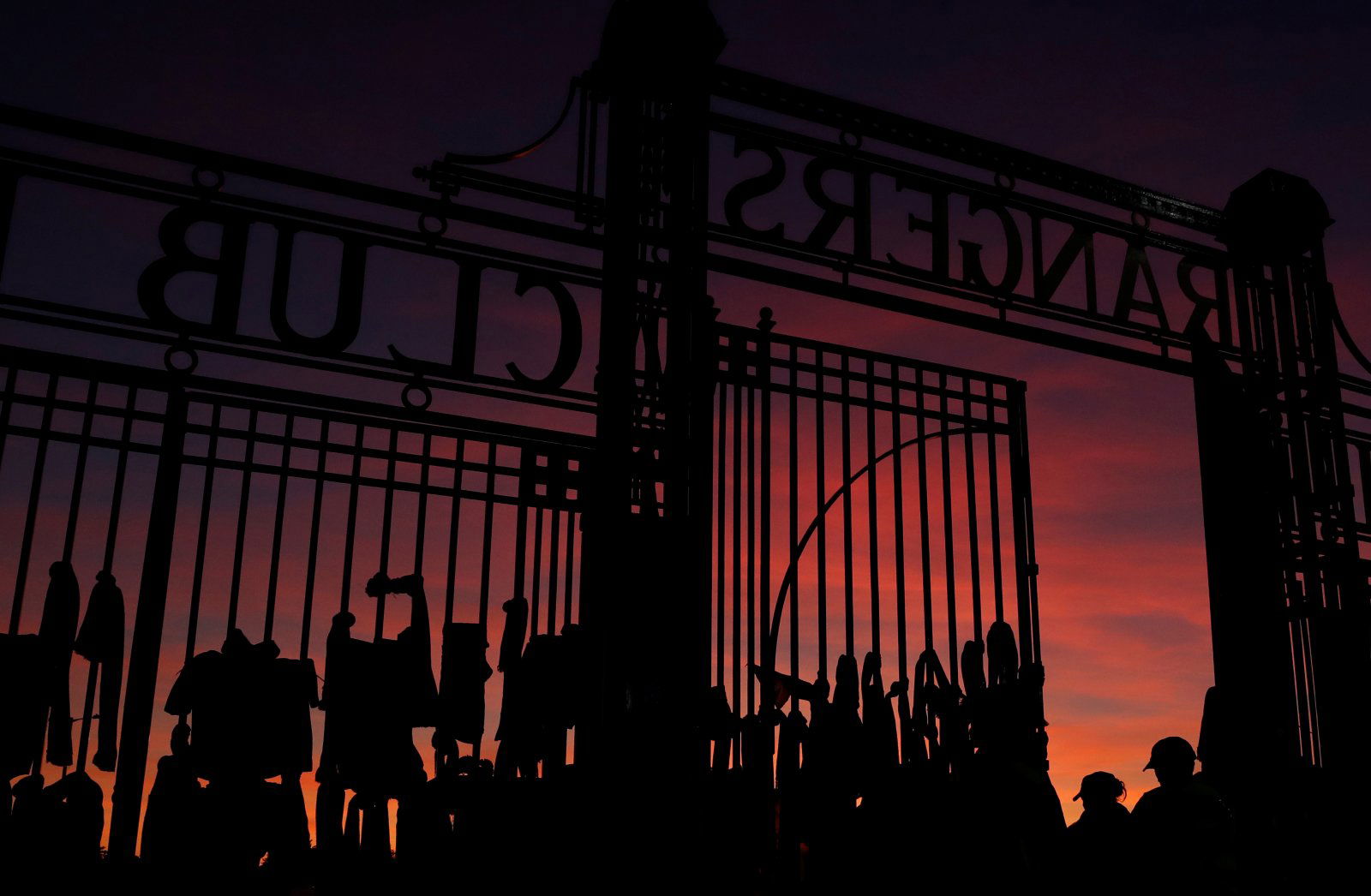 The Scottish Sun's efforts to turn something positive into something negative has got a few Rangers fans feeling unhappy.
Gers coach Michael Beale did an interview with regards to life and football in Scotland, however, when reporting on his words, the publication seemed to misquote him. Their headline seemed to claim that the well-travelled coach, who has also operated in Brazil and England, wanted the title to be decided by how the league table looked at the half-way stage. However, looking back at his comments he did say that it was 'impossible' to decide on an outcome.
Talk on whether the club's Old Firm rivals should be awarded the Scottish Premiership title has been raging on since football was suspended in Scotland. One influential figure of the fierce rivals are claiming the title should be awarded to the table-toppers if the league isn't completed, meanwhile, Ally McCoist has said that cannot be allowed to happen. Supporters weren't happy with the titling of the article as they took to Twitter to lash out. Here are some tweets:
The sooner Rangers as a whole stop talking to the media in this country, the sooner this stops happening. Move it in-house. We are Rangers. The media needs us, we dont need them.

— Aye Ready Podcast (@AyeReadyPod) March 18, 2020
Wouldn't waste your time doing interviews with rags up here

— BarcaBears (@weareglasgow55) March 18, 2020
They are a massive reason as to why our game appears so small time. Constantly searching for outrage while ignoring any positivity. You've surely seen how the Colombian international at Rangers has been demonised?

— The-Standard-Bearer (@TheStandardBea2) March 18, 2020
Great interview Michael……. fascinating insight on a variety of playing and non playing topics 👍

P.s. ignore that utter rag of a newspaper 😉

🔴⚪🔵

— Andy (@theboysof609) March 18, 2020
Michael finding out how well normal, rational thought and reasoned discourse goes down in Scotland… https://t.co/aTJkMwWhWJ

— ShotasDiscoShoes (@ShotaDiscoShoes) March 18, 2020
If @RangersFC need another excuse to ban these rags masquerading as news here it is… Twisting words to push an agenda again https://t.co/vkqsY3hBp7

— Tom McVey (@tmcvey077) March 18, 2020
Rangers fans, what are your thoughts on The Scottish Sun's titling of the interview? Let us know your thoughts below!