Rangers fans will be fuming at their two players for a shocking weekend
Rangers' dreams of a final were dashed as they came up against Aberdeen in the Scottish League Cup semi-final at the weekend.
For fans of Rangers, and neutrals alike, there were high hopes of an Old Firm derby with both Glasgow clubs going into their respective games favourites for the win. Celtic duly supplied their end of the bargain with a comprehensive 3-0 victory over hearts, whilst Rangers, on the other hand, came underdone against Aberdeen.
It would prove to be a disappointing day for Steven Gerrard. Not only did the ex-Liverpool man miss out on an opportunity to make his first appearance as a manager in a cup final, he also had to endure one of the most disappointing results so far this season.
Here are two players that contributed absolutely nothing on the day…
Umar Sadiq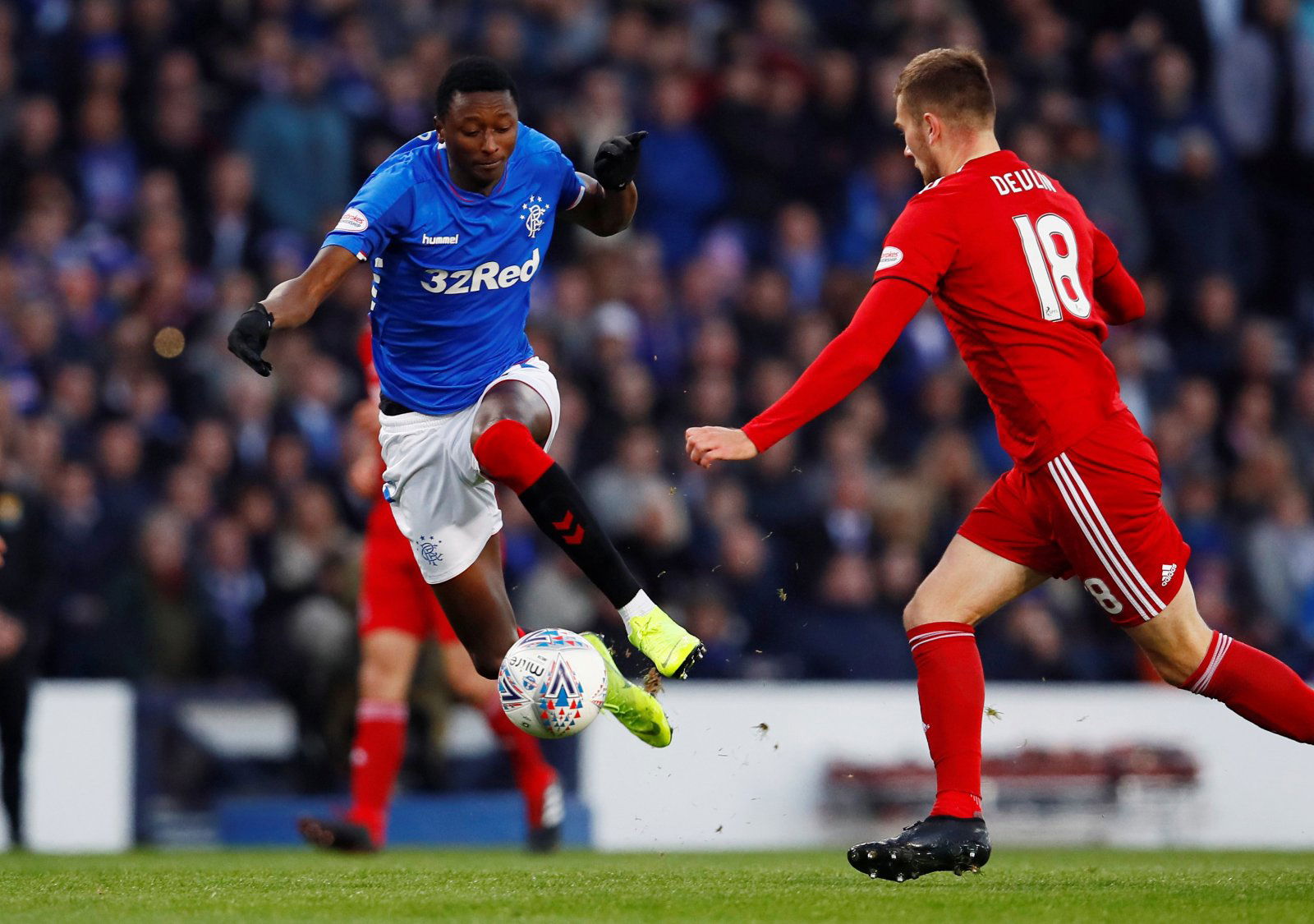 In a surprise turn of the events, the absolute flop who's been brought in on loan from Roma made his first start of the season. It proved to be a gamble that didn't pay off.
Sadiq was absolutely woeful. He meandered around the pitch looking totally lost, and failed to make a significant positive impact – or any impact at all for that matter.
He made poor runs, racked up a number of offside calls, and earned himself a yellow card for a totally embarrassing dive in the final minutes of the game.
We can't imagine there's a single Rangers fan with any sympathy for this man, at the moment.
Lassana Coulibaly 
Another loan player that should have done better on the day, but certainly wasn't as terrible as Sadiq.
Coulibaly has been brought in for the exact purpose of giving the club more conviction in important matches. However, he was slow to start in the first-half, and failed to impose himself in the final 45 minutes.
He squandered his one chance for redemption in the second-half when he ballooned the ball off-target.
A day to forget for the young man, but he remains a key part of plans going forward.