Rangers: Sadiq outburst smacks of sour grapes and desperation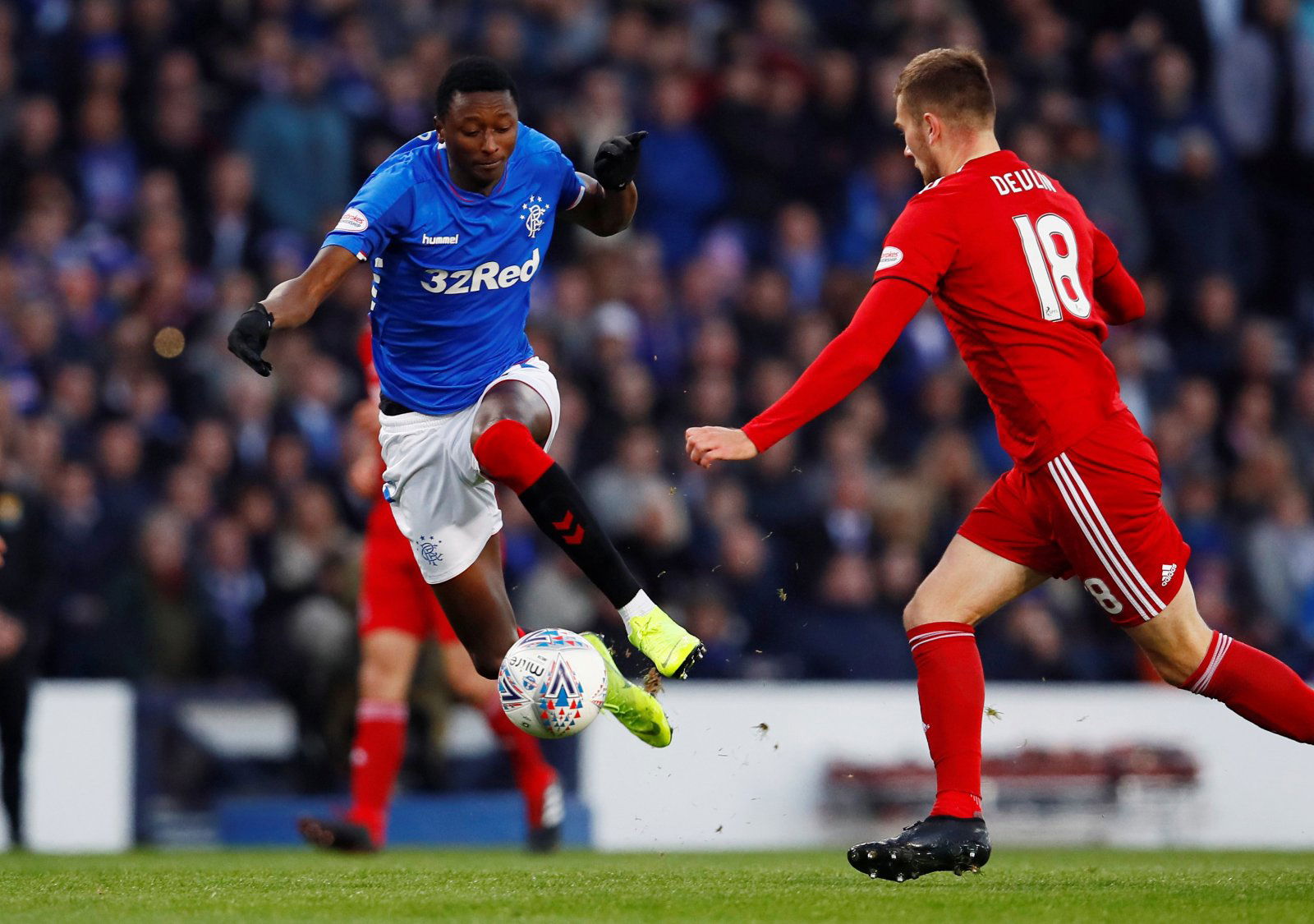 Nigerian striker, Umar Sadiq, will not be a player that is remembered in Rangers folklore for generations to come following his disastrous, short-lived loan spell at Ibrox.
His reputation was already tarnished to the blue half of Glasgow after a move that heralded much… but failed miserably, and whose only lasting memory at the club was to be publicly criticised by manager, Steven Gerrard, having gone to ground in a League Cup' semi-final defeat, when he could have stayed on his feet and scored.
Speaking to the Sunday Post this weekend, it is clear that Sadiq is not a fan of Gerrard — whether the public criticism is a mitigating factor or not remains to be seen — and now suggests that he didn't really want to join Rangers in the first place.
He said: "Gerrard proved to be very different from what I believed he would be.
"At the beginning, I didn't know anything about the Rangers move. The negotiations were all between Roma and my representatives.
"And when my agent told me about it, I expressed my doubts. I wasn't sure it was the right thing to do. But he kept arguing it would be good for me and my career."
It would be hard to find a Rangers fan who would wish, in hindsight, that the move had not happened either.
Making just five appearances, and only two starts, the writing was on the wall for his Rangers future as early as September, when Gerrard implied that the Nigerian was not giving all he could to the cause, and needed to improve to be considered, despite receiving support from both the club and fans.
Still, in his interview, the striker claims his treatment was harsh and unfair, and that it was the club's signing of Kyle Lafferty that led to his downfall, and he even claimed that Rangers still owe him part of his salary.
"I believe absolutely that I was not given a fair chance to show what I can do. They made me feel like a stranger.
"I started only once (in the League Cup semi-final against Aberdeen) and that was when there were no other strikers available.
"As I say, for me everything went wrong after they brought in another striker [Lafferty]."
"Once I put a 'like' on Instagram to a post from a fan – and I was fined £20,000, which was absurd.
"And Rangers didn't even pay me up everything I was due. They still have to give me my salary for December."
The whole issue sounds like sour grapes from a player who was simply not good enough. His desperation to pass the blame off onto everyone else and accept no responsibility for himself, speaks volumes about his attitude and it comes as little surprise he was shown the door.
His attitude and lack of commitment to Rangers is all too evident, when asked about the club's future: "I honestly don't care how they do.
"As long as I was a Rangers player, I behaved like a professional, giving everything I could of myself to the shirt. But now I don't want to hear about them and what they are doing any more."
I am not sure anyone at Rangers would agree that he gave everything to the shirt, as he claimed.
Rangers fans demand, and deserve, players to wear the blue shirt with pride, and accept nothing less than someone who would be willing to run through brick walls for the club.
They did not get either of those things from Sadiq.
He may be glad to be rid of Rangers, but it would be fair to say the fans are more glad to be rid of him.
What are your thoughts about Sadiq's spell at Rangers? Was anyone other than the player to blame? Let us know below…