Rangers: Time to draw a line in the sand, and move on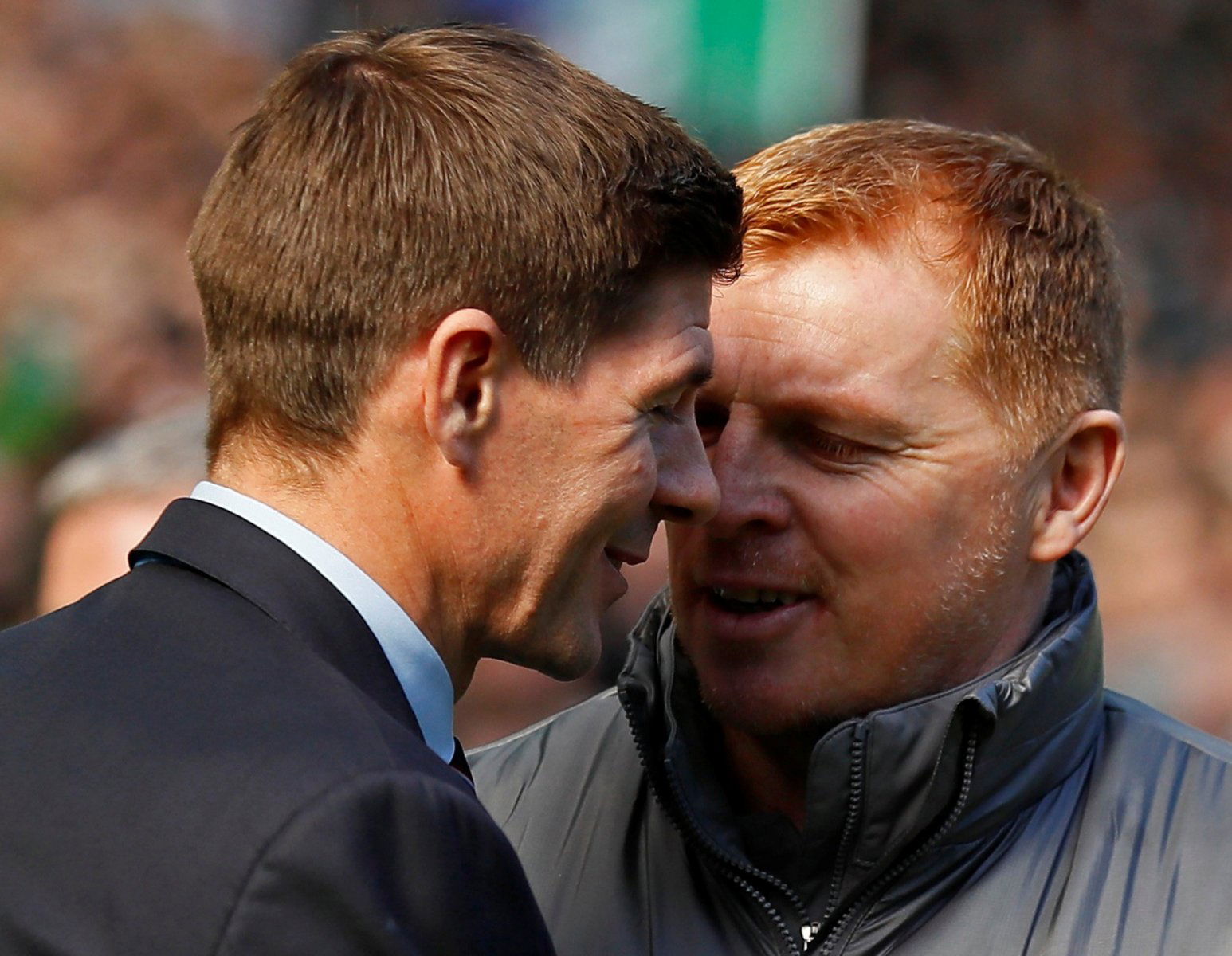 The Old Firm game was an ugly affair on Sunday, with tempers boiling over on a number of occasions, which resulted in a red card for Alfredo Morelos, and potential retrospective action for Ryan Kent.
With all of the aftermath of Morelos being sent off for the fifth time this season, it would have been beneficial for things to be allowed to die down, with focus switching to the Hearts game tonight.
But Steven Gerrard has other ideas, with him speaking out about the behaviour of Celtics players — Captain Scott Brown in particular — and management team.
The players clashed at the final whistle when Brown stood, arms aloft, directly in front of the Rangers fans.
According to Gerrard, this was a deliberate attempt to goad a response, and that he should face some sort of disciplinary action for his part in the events.
Neil Lennon, however, backed his captain, and claimed that the player had endured disgraceful treatment by Gerrard's side throughout the game.
In his response, the former Liverpool skipper said Lennon was playing the "victim card" over Brown, and said he would reserve further comments on the subject until the results of any hearings have been produced.
Speaking to The Scotsman, Gerrard said: "Neil Lennon will say what Neil Lennon wants to say [and] his assistant will say whatever he wants to say.
"If they want to play the victim card, that's up to them. No problem. For me, the Old Firm game is done. They won the game. There were a lot of talking points and flashpoints and I've spoken about them all.
"We will wait and see what happens and we'll speak about it then. There is nothing really to say on it just yet.
"It's not the time to focus on the individuals involved. Things happen in the Old Firm that people are going to talk about. That's the reality, that's life."
With big games to come, it would be better for everyone at both Rangers and Celtic, to draw a line in the sand, agree to disagree, and move on.
There is still a second-placed finish to secure, and any distractions could yet jeopardise that position.
They have a huge game tonight against Hearts, and that is the only thing that should be in the minds of both Gerrard and the players.
The best way to get back at Celtic, would be to finish the season strongly, and make a run for the title next season — something that further improvement on the pitch and in the squad in the summer could see happen.
What are your thoughts in the aftermath of the Old Firm game, Rangers fans? Would you rather just move on from it now, and focus on the season run-in? Let us know your thoughts…