Rangers: YouTuber slams Steven Naismith call-up to Scotland squad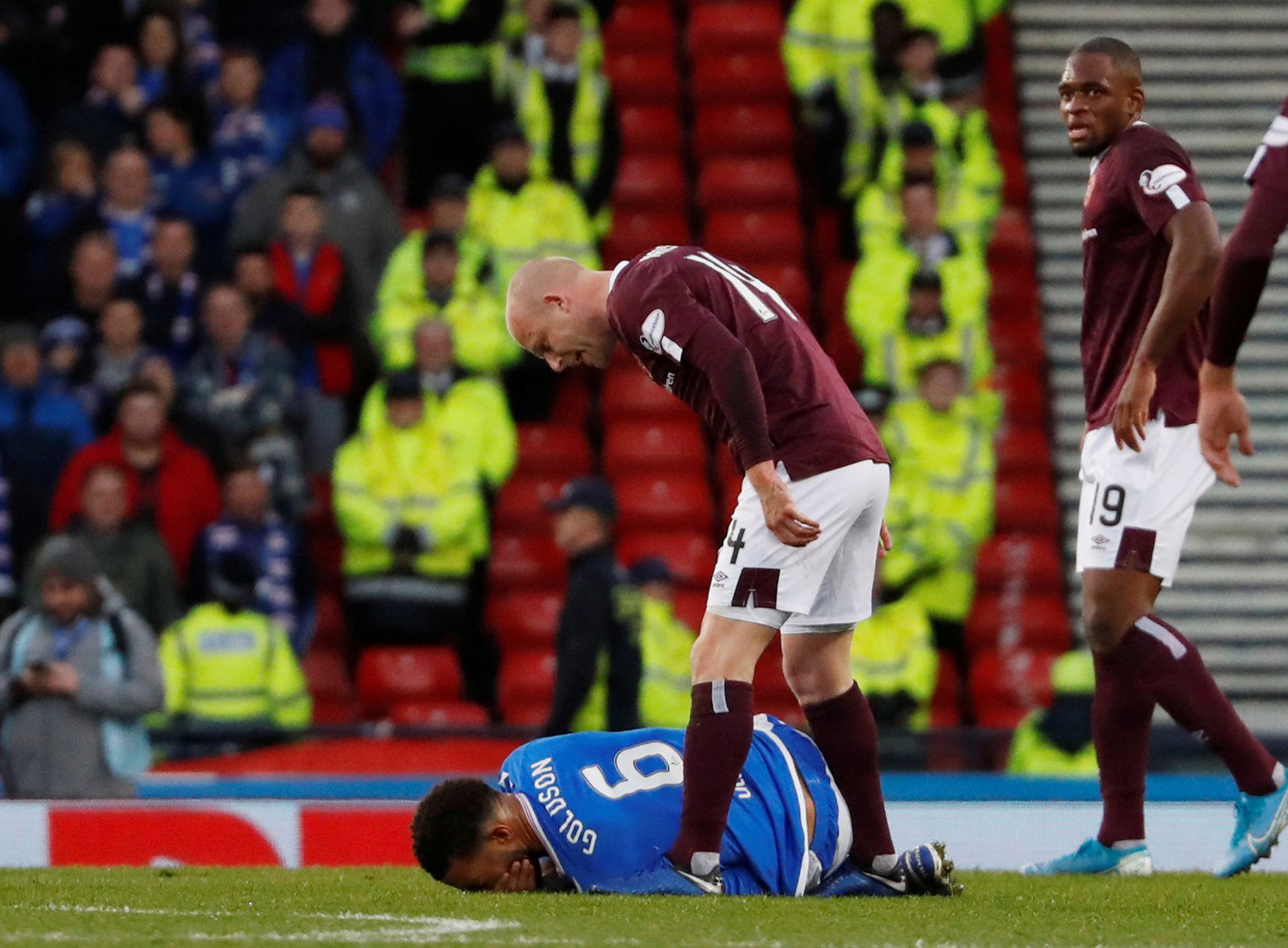 Prominent Rangers YouTuber @CJNovo992 sparked debate on Twitter after the Scotland squad was announced and included the name of former Ranger, Steven Naismith, who has spent most of the season on the sidelines.
Naismith has been called up to the Scotland squad after his 30 minute performance Vs Rangers where he threw the elbow dived and didn't do anything else in the game..it's his only game for 2 months

If you ever needed more evidence the Scotland squad is a shambles..there it is

— CJ (@Cjnovo992) November 5, 2019
Naismith is an unpopular figure amongst the Gers support following his actions in 2012 when the Ibrox club entered administration.
The Hearts forward did little to redeem himself in his 20-minute cameo in the Betfred League Cup semi-final at the weekend, elbowing Connor Goldson in the face.
Fans took to Twitter to agree with the YouTuber and that Steve Clarke continues to make bizarre squad selections and questioned his competence for the job. Indeed, the Tartan Army have lost four of the last six games under the former Kilmarnock manager and sit fourth in Group 1 behind Belgium, Russia and Cyprus as it stands. Later this month, they will play the latter of those three teams as well as host Kazakstan.
Here's how Rangers fans reacted.
Absolutely! National team is a joke and unlikely to change anytime soon!

— iain macdougall (@imacdougall8) November 5, 2019
That's a joke Steve Clarke like the sfa are a joke

— WATP (@linden1974) November 5, 2019
Sticks up names on a dart board and wherever they land, that's yer team.

— Cairo 🏴 (@Cairo1872) November 5, 2019
Must be a wind up

— WM05 (@Priorlandhotma1) November 5, 2019
That's a new low for Scotland

— daveframe (@dave_daveframe) November 5, 2019
Clarke is an embarrassment

— Andrew Bluebells (@andrewg69968905) November 5, 2019