These Rangers fans were fuming with Gerrard's decision to substitute Mcauley for Worrall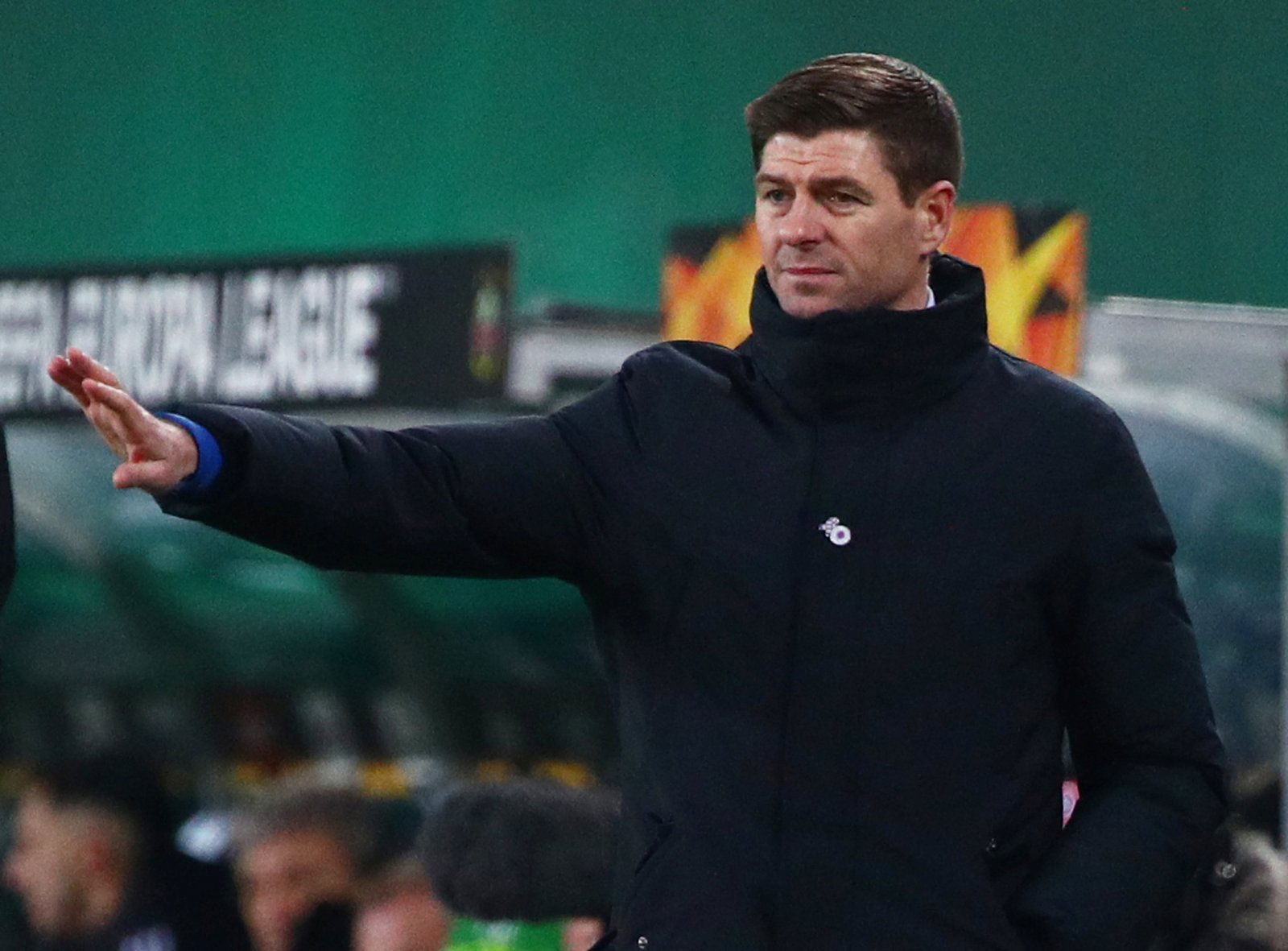 Rangers travelled to Hibernian last night with their tails up after moving into top spot in the SPFL last weekend with a 1-0 win over Hamilton, but they failed to strengthen their position in a frustrating midweek encounter.
Steven Gerrard's side are beginning to build consistency in the defensive unit and showing signs of solidity on a relatively consistent basis, but they continue to lack a killer edge in the final-third.
That much was evident last night as Rangers missed a handful of chances to clinch all three points against Hibs, although the supporters will still be pleased with the overall conviction of the performance.
However, some critical members of the Gers faithful may well be questioning if Gerrard could have shifted the dynamic of proceedings with his substitutions, as he made one questionable decision after 61 minutes which left a handful of supporters on Twitter scratching their heads.
With the game locked at 0-0, Gerrard decided to withdraw Gareth Mcauley for Joe Worrall in a like-for-like swap in the defensive unit, a decision which provoked bewilderment and frustration among the supporters.
Gerrard's decision-making, particularly in regard to his substitutions, has been heavily scrutinised this season, so it's no surprise that he received strong criticism for sending Worrall on with Rangers chasing three points.
Here's what the fans had to say about the decision last night…
Now I know Gerrard wants us to lose what a crazy decision.

— Garry (@gazzacam) December 19, 2018
— Dave

McAuley looked as perplexed as all of us

— JG83 (@JE83GRY) December 19, 2018

Absolutely stupid sub. Should have moved McCrorie back to defense and brought on Middleton.

— Seahawks are going to the playoffs! (@CraigTF1) December 19, 2018

— Applepine (@mrian1969) December 19, 2018

Why ?

— Phil Morrison (@PhilMConstruct) December 19, 2018

Worrall for McAuley?????

What the holy high hell is Gerrard thinking?????????

— Kevin Wakeham (@KWRFC1995) December 19, 2018

Worrall for McAuley? Unless it's for any injury I cant understand

— Raúl Sánchez (@raulsdf) December 19, 2018

2 completely bonkers subs not sure what's going on

— Jordan (@JordanC1972) December 19, 2018