Rangers are desperately looking for a striker that can be a guaranteed force in front of goal. They need this if they are ever going to rival bitter enemies Celtic again. 
Therefore, last season they recruited two players, Alfredo Morelos and Jason Cummings, in the hope of solving this problem. Both were interesting signings that panned out in different ways.
With that in mind, let's compare these two transfers…
Alfredo Morelos
Rangers signed  Morelos from Finnish outfit HJK in 2017, in a deal that the fans hoped would see a striker to rival those of Celtic's and fire Rangers back to the top of Scottish football.
When looking at the 22-year-old, it is undeniable that he has talent, but he one that still splits opinion at Ibrox. For all the brilliance that the Colombian shows at times, he also looks remarkably average at times.
He managed 18 goals last season, and is already on an impressive 17 in all competitions this term, which shows that he has outright goalscoring ability. But he also has the propensity to spurn a huge number of chances, which is something that he will need to shake off if he ever wants the Ibrox faithful to love him.
The more alarming stat is that 'El Buffalo' already has three red cards, which certainly tarnishes his reputation. Nonetheless, this is a good signing that still offers a lot.
TT Grade: A-
Jason Cummings
Cummings was loaned to Rangers in January this year from Championship side Nottingham Forest, in a move that looked to bolster The Gers' attack. The striker had already had a short, but successful career with Hibernian, and fans were hoping that he could replicate the same success.
There was the option to buy the 22-year-old at the end of the loan, but The Gers opted not to, and rightly so. It was a spell that was very uneventful. In fact, the only real highlight of his time in Glasgow was his hat-trick again Falkirk in the Scottish Cup.
This is a move that will be forgotten by many Rangers fans in the near future, and that is understandable.
TT Grade: B-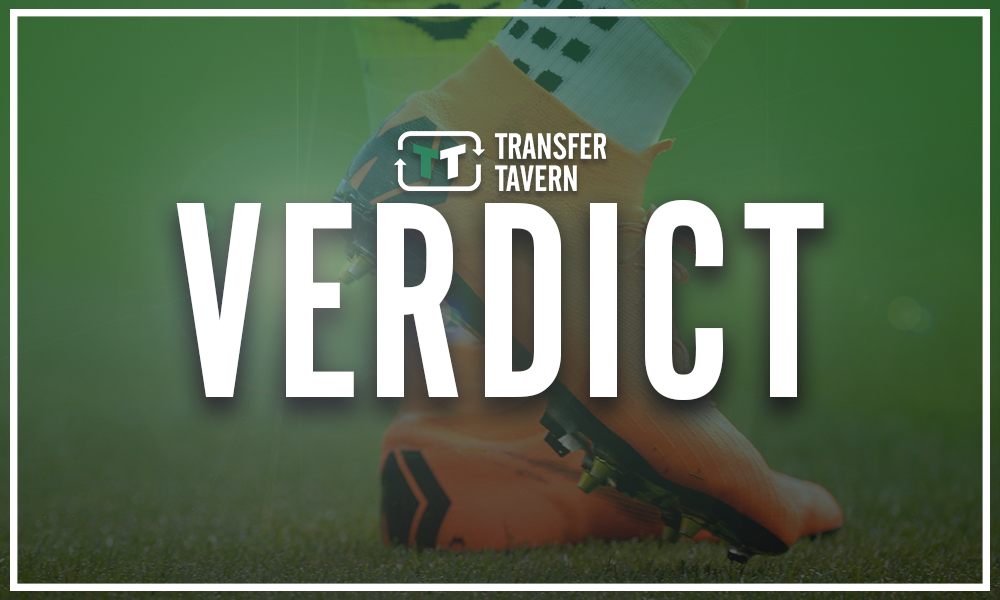 TT Verdict:
The clearest reason why Morelos wins this battle is the fact that Rangers had the option to buy Cummings at the end of his loan but chose not to. 'El Buffalo' was already at the club then, and The Gers clearly felt safer with the Colombian.
It is for that reason Morelos wins this battle hands down. It is one player that is getting better and better against one player who barely registered at Ibrox.