It was something of a shock, and not to mention a huge risk, when Rangers gave Steven Gerrard his managerial break at Ibrox, but it got fans excited, and gave them hope that they may finally be in a position to break Celtic's stranglehold on the title.
Now into the final stretch of the season, and we find Rangers adrift of their very noisy neighbours, and still casting anxious glances over their shoulders at the chasing pair of Aberdeen and Kilmarnock.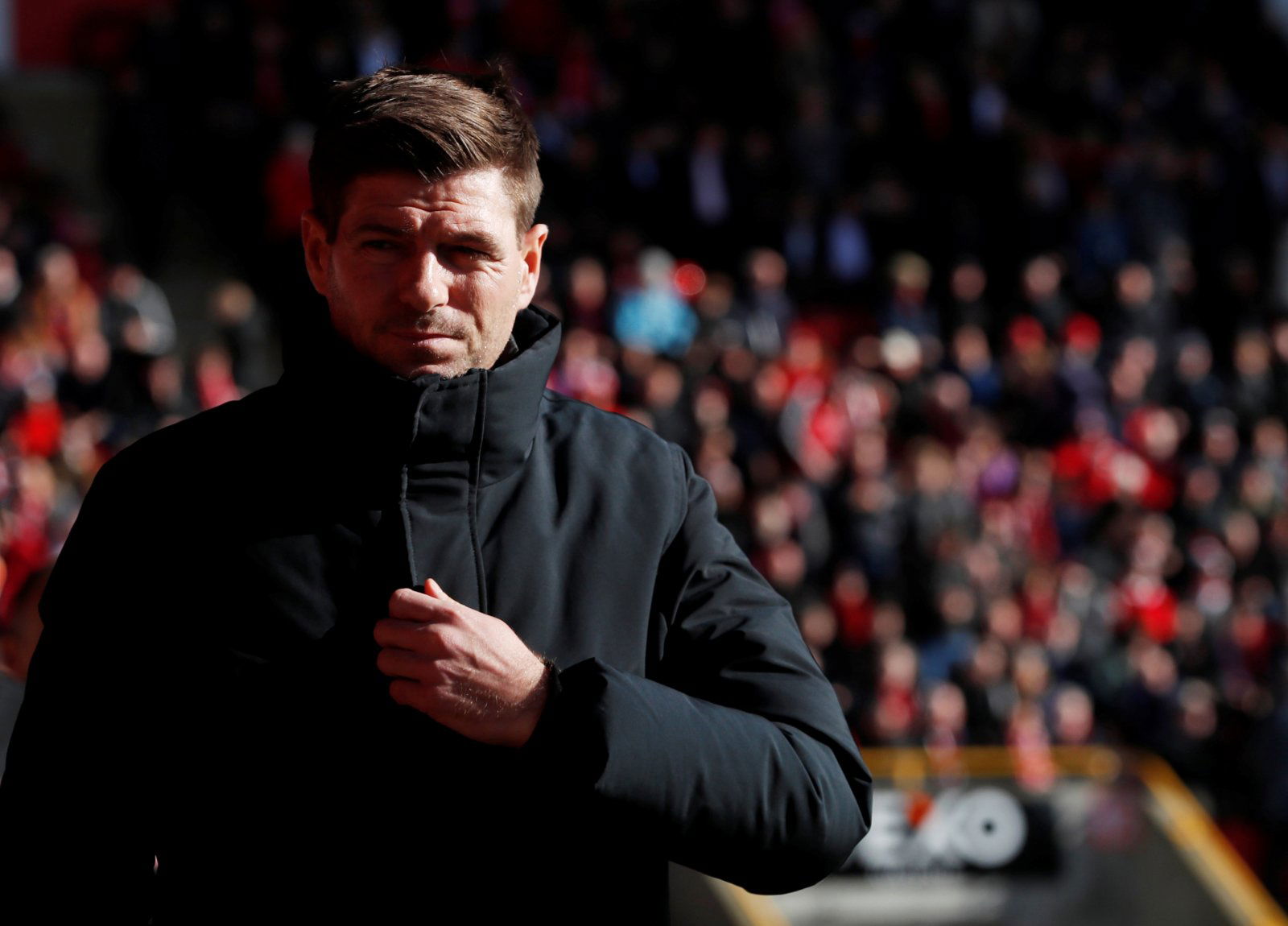 It is undoubtedly a better position than where they were a year ago, finishing third last season with only 10 more points than they currently have.
So Gerrard has definitely had an impact on the club, and the players — both those he inherited and those he brought in — have responded to him, and what he demands of them.
But have they achieved all they could this year?
Passionate Rangers fans will say they wanted the league title, but it was never really a likely outcome, considering where they were a few short years ago, and the rebuilding that is still going on.
Most fans, with realistic aspirations, would agree that a second-placed finish for their team, with a fledgeling manager, should be considered a good season.
They would have liked to win a cup, but the league was always this year's priority.
So when the end of season grades are given out, Gerrard would probably be given a B+, assuming they hold on to second spot.
With Brendan Rodgers' sudden departure from Celtic, though, it is pertinent to ask what the future holds for Gerrard.
He has made a good start to his managerial career, he has won the respect of his players — with the exception of Umar Sadiq, but no one will be losing any sleep over him — and he has likely caught the eye of a few clubs south of the border.
With managers being hired and fired on a whim nowadays, should Rangers fans be concerned that he may be sought out by English clubs this summer?
It is possible.
And considering that Rodgers left, for what Celtic fans see as a step-down, to go to Leicester, it seems that many managers are using Scottish football as a stepping stone.
The problem is the pulling power of the Premier League and its many riches. But it is also a consequence of hiring non-Scottish managers at the club.
Would Gerrard leave for a possible opening at Brighton, Crystal Palace or Burnley? Probably not.
But what if his mentor Rafa Benitez leaves Newcastle? Or Sarri is shown the door at Chelsea? It would be extremely hard for him to look the other way from an approach by clubs of that size.
Realistically, the only likely English club that should cause concern to Rangers fans is Newcastle. A big club, with untapped potential and a challenge that would intrigue most managers.
On the flip-side, of course, is the Mike Ashley aspect. Rangers fans need no reminding of the type of person he is to have around your club, and it would remain to be seen if Gerrard would want to work under his restraints — especially given his relationship with current boss Benitez.
So the smart money is on Gerrard's near future being solely focused on Ibrox. But how long it will be until someone comes calling for his services is anyone's guess.