What does the future hold for Timothy Weah at Celtic?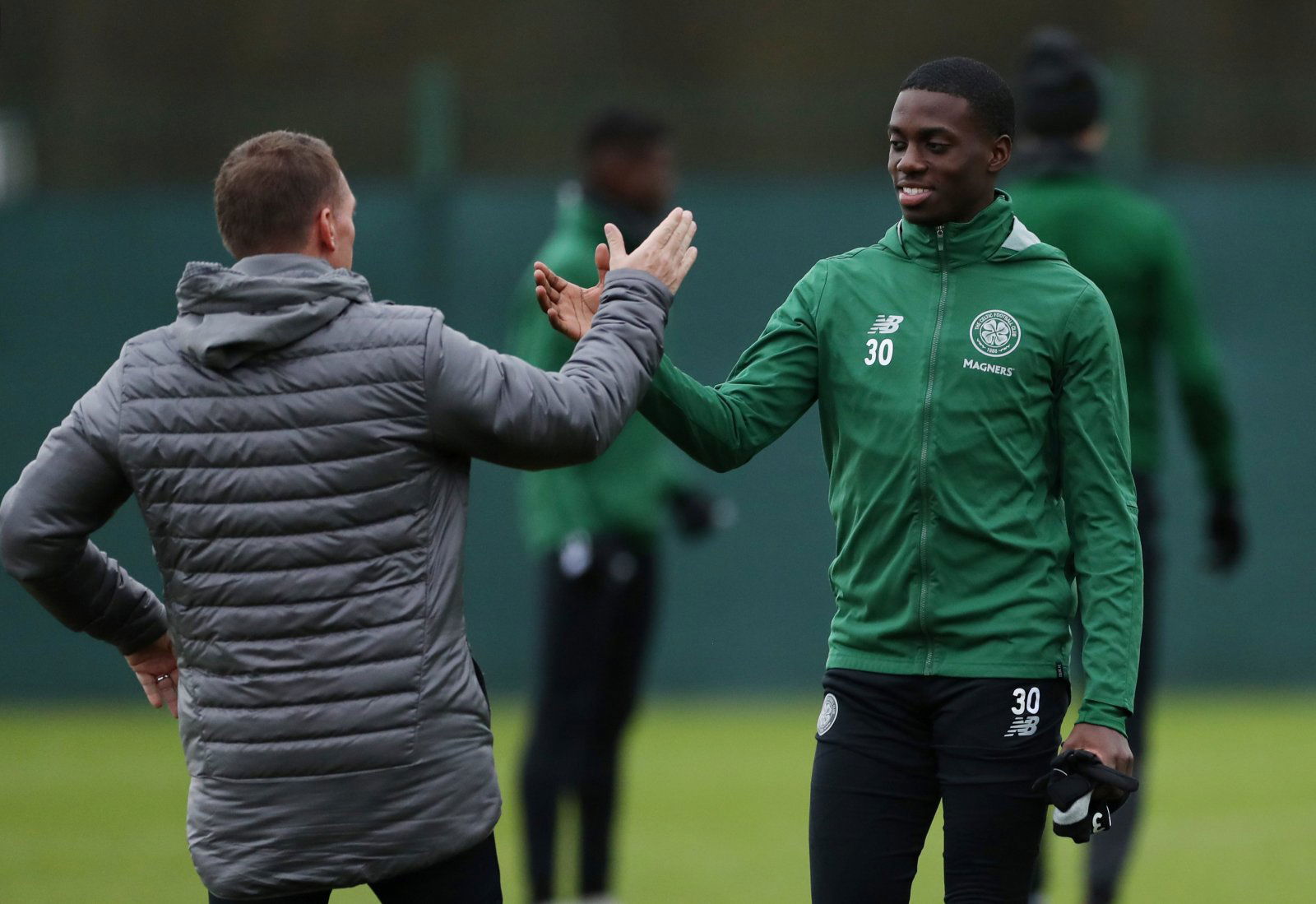 Neil Lennon's arrival has lightened up the mood of many Celtic players.
Timothy Weah, however, isn't one of them. Indeed, the 19-year-old was making inroads under Brendan Rodgers' guidance at Parkhead, yet the new gaffer seemingly doesn't see anything special in him.
Weah's only made two substitute appearances under Lennon's reign, that too coming in the late minutes expected to instantly add goals, making his job all but impossible. The pressure on the young star has seemingly got the better of him and it does look like an unhappy marriage right now. While he operated as an impact substitute under Rodgers as well, the Scottish gaffer's more dynamic system was more comfortable, enabling him to score twice from the bench.
Under Lennon, not only Weah, the whole team is struggling to properly settle in. Narrow wins have kept their treble charge alive, yet the Hoops aren't playing as exciting or effective football as they did. The 19-year-old is trying his best, but limited game-time isn't allowing him to make the kind of impact he'd want to.
The loanee from Paris Saint-Germain indicated his love for Celtic upon arriving, but admiration can last just so long. As an ambitious young footballer, Weah will also want to get more minutes to make his mark and prove a point to his French employers, who may undergo quite an overhaul after yet another premature exit in the Champions League. Now, as Lennon's not paying much attention to him, the youngster probably can't wait to go back to Paris.
With Thomas Tuchel encouraging young talent more than any former manager did in the Parisian club, Weah can benefit from staying in the French capital next season. At least playing from the bench under the likes of Neymar, Kylian Mbappe is better than getting little minutes at Celtic Park.
While he could try to turn things around in the crunch part of the season, Weah's just not getting enough motivation to do so. As crucial games approach, he'd like to make a lasting impact if Lennon shows more belief in him. The 19-year-old has enough talent to become a Celtic Park hero, but needs more belief from the coach to do so.
Celtic fans, do you feel Weah should get more chances under Lennon? Join the discussion by commenting below.