Glasgow Rangers: Fans react to Gordon Strachan's comments on Scottish football
Plenty of questions have been asked of Scottish football in the past few weeks, with Glasgow Rangers doing much of the interrogating.
The 'Gers have recently accused the SPFL of corruption, providing a 200-page dossier in their attempts to prove as such. An Emergency General Meeting was subsequently called as the the Ibrox outfit pushed for an investigation into the governing body but that was rejected by the majority of the clubs in the top four tiers of the country's footballing pyramid.
Former Scotland manager Gordon Strachan believes that the problems with football in the country are rather grave if his comments on BBC Sportsound are anything to go by. On the show on Monday, he said: "There has to be a rethink of what product we're showing to the rest of the world".
Will Rangers win the league this season?
Yes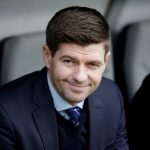 No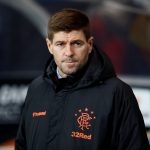 This has caught the attention of many of the Ibrox club's supporters, who have taken the opportunity to share their thoughts on the issue. They have flocked to Twitter to share their thoughts and you can see some of the best comments from the social media platform below:
Plastic pitches.
Grounds with no stands.
Refereeing from the dark ages.
Clubs with no fans.

Strachan is right, the product is garbage if we want to sell it.
If we dont want to sell it, what does that say about the vision and leadership that we have?

— Foszy (@forsyth696) May 25, 2020
Scottish football is garbage. Sports media amateur at best. Governance is diabolical and not fit for purpose. You could throw £1 Billion at it and make no difference.

— mancalledczar (@mancalledczar) May 25, 2020
I think the mindset of many in Scottish football needs to change from the outdated view that if a player is good he is disrespectful, kicking or injuring any talent out of the league. Allowing defenders to compensate for lack of positional sense or timing with rotating fouls..

— daveleif (@daveleif) May 25, 2020
Good listening. At least sounds as if hes given it some thought and not scared to share his ideas

— Colin Patterson (@wodgepatterson) May 25, 2020
Thought the whole promotion and relegation thing was for teams to "find their level?" but what do I know, maybe it's genetics. https://t.co/MWo0IRcTLM

— RPP2:ElectricBoogaloo (@JohnnyWas8) May 26, 2020
I think that we need a "Think Tank". What do you think guys? https://t.co/5VNhl5B8Rf

— Ross Leach (@rosshleach) May 25, 2020
'Gers fans, what did you make of Strachan's remarks? Let us know what you think by commenting below!