Juventus: Fans slate Fabio Capello after he criticised Cristiano Ronaldo
Many Juventus fans have criticised Fabio Capello after the Italian manager seemingly criticised Cristiano Ronaldo.
Should Cristiano Ronaldo apologise for his behaviour?
Yes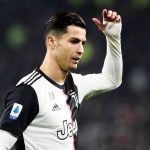 No
The Portuguese forward was substituted during his side's 1-0 win versus AC Milan on the weekend, with the 34-year-old heading straight down the tunnel and allegedly leaving the stadium (Metro) when it was announced he was coming off.
Plenty of fans were perplexed when the decision was made, though it proved to be justified come the end of the match, as substitute Paulo Dybala managed to provide the winner with just 13 minutes remaining.
After the match, the former Juventus manager Fabio Capello gave his frank opinion on the number 7, suggesting that he is not the animal that he once was.
He said to Sky (via Twitter fan account @ForzaJuve2017): "The truth is that he hasn't dribbled past anyone for three years… I remember when he went past the players & left them on the spot, Now, it doesn't really happen anymore, whereas Douglas Costa & Dybala are doing that."
When fans responded, many had a bee in their bonnet about Capello's words, with one fan even suggesting that he is just saying it to try and get some coverage.
Here are some of the replies below…
Was he watchn d back of his tele..

— Nana Quejo (@bismac36) November 11, 2019
Ronaldo has to play in the center woth costa and dybala rotatting behind him… With that we will get the best out of him.. he Simply isnt a winger anymore

— J (@qwasyx8) November 11, 2019
I wanna be on cover of news. So I should talk about Ronaldo.

— Fair Always (@faircalways) November 11, 2019
He scored 5/5 of Juve's UCL knockout goals, won Serie A MVP, contender for ballon d'or and fifa the best, scored the Supercoppa Italiana winning goal va Milan, scored against all rivals, came back against Atleti, need I say more?

— KHALIFA (@KHALIFAKIJ) November 11, 2019
Juve fans still believe in Ronaldo but like Sarri we can see that he is suffering from fatigue & injury. Yeah, injured he doesn't dribble as well as he usually does. Like Ventura Capello needs to go away forever

— Giovanni Bellofatto (@calciologist) November 11, 2019
— Itsdaijon (@DaijonGordon) November 11, 2019