Sheffield United: Matt Murray believes it is best for Dean Henderson to stay at the club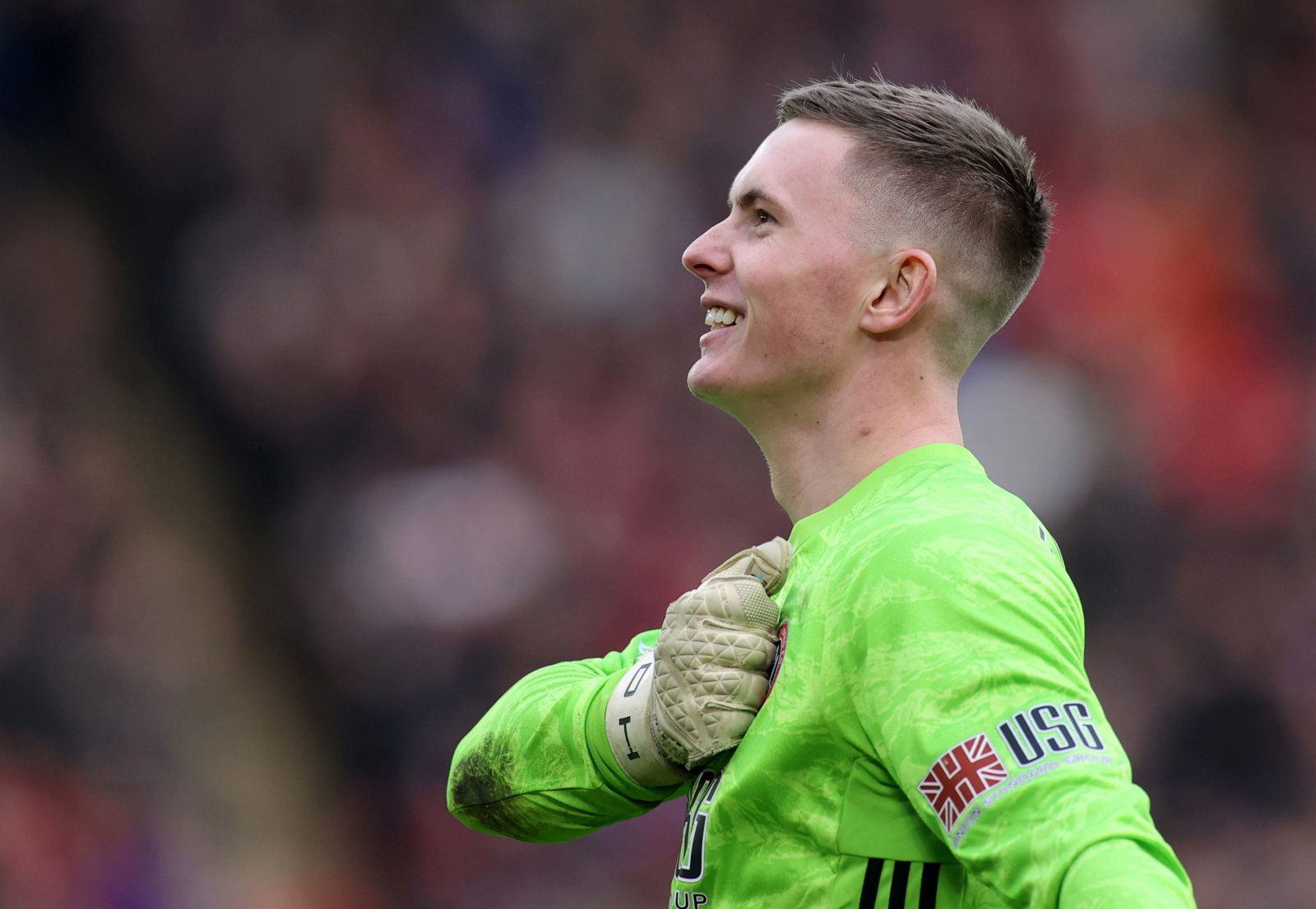 Former Wolverhampton Wanderers goalkeeper and now Sky Sports pundit Matt Murray has been discussing Dean Henderson, who is on loan at Sheffield United, and he believes the young Englishman has a great career ahead of him but shouldn't rush back to Manchester United.
The goalkeeper has thoroughly impressed in his first Premier League campaign, picking up 10 clean sheets in 27 appearances, as per Premier League, and even though he is only temporarily at the Blades, he has become a fan favourite at Bramall Lane.
It has increased his value on Transfermarkt, as he is currently worth £13.05m, and this shows how he is rising rapidly to become possibly one of England's best goalkeepers.
With rumours circulating suggesting that Henderson is due to be given a new contract at his parent club Manchester United, many have wondered what that means for his near futur.
Speaking to Yorkshire Live about the 'keeper, Murray said: "I think when the time comes. David De Gea is still one of the best goalkeepers in the Premier League. Last season maybe wasn't quite to the levels we are used to, but he is still a top goalkeeper.
"He has signed a long-term deal, so he is an asset to the club, but if Dean Henderson isn't going to play – and I don't think he will, I think Manchester United will keep De Gea – then I think it is important that what is happening with him under Chris Wilder, he needs to stay out (on loan).
"With another full season of Premier League fixtures behind him, I think he will be ready, but then you have to go back and perform. I think, in time, he will be Manchester United number one because not only has he got the ability, but he looks like he has the mentality.
Henderson is enjoying his second season on loan at the Blades and, at the age of just 23, he is getting first team football in England's top flight and this is an experience that should help him massively grow as a player.
With David De Gea still only 29, he could still have a few seasons in him to be Manchester United's number one, in which case Henderson could not be guaranteed first team football at Old Trafford.
Therfore, it is hard to disagree with Murray here and the Englishman should spend another season on loan at the Blades if possible. They look set to finish at least in the top half of the table and possibly finish in a place that guarantees them European football for 2020/21.
This should entice Henderson massively as it would improve his development and would be a huge boost for Sheffield United if he did stay at the club.
Blades fans, can you keep Henderson for next season? Comment below with your views!