Yan Valery – Profile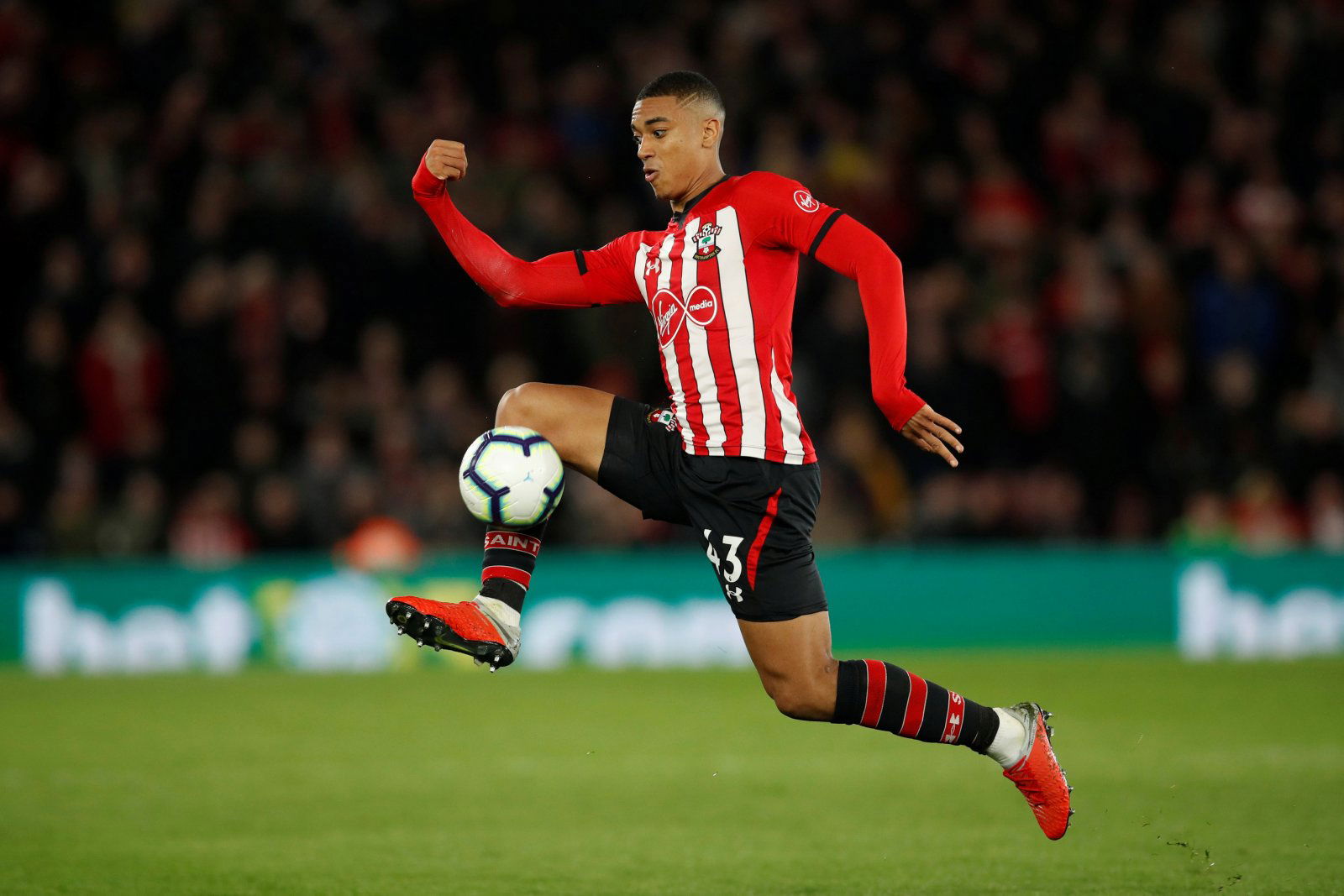 Name: Yan Valery
Club: Southampton
Date of Birth: 22 February 1999
Position: Left-back/Left midfielder
Yan Valery – his career so far
Yan Valery was a bright and interesting prospect ever since he was a little boy, trying his hand at various different sports before deciding to give football a go. And good that he did because, as it turns out, he is quite good at it and is bound to develop even further. The now 21-year-old defender was born in France and has made his first footballing steps with Champigny-sur-Marne 94 before being picked up by Stade Rennais at the age of 14.
Of course, Rennes' academy is revered for producing many gifted and now world-class football players and just the fact they were interested to invest time and resources into Valery was a big recognition for the youngster.
And after impressing for the French outfit, he was scouted in a tournament and then signed by Southampton shortly after, aged 16. Valery joined the Saints' academy in 2015 and would have to leave his home country as a young kid but that decision would prove to be a wise one in the end.
Given his talent and potential, it didn't really take long for the French defender to establish himself as a regular presence in Southampton's development squads, tallying six games and a goal for their U18 team before being promoted into the U23 squad.
There, he would spend most of his youth development, registering 46 appearances under his belt and even providing four assists during that time as well. His big break, however, came in the 2018/19 season when he was handed a debut in a League Cup tie away to Leicester City.
But his admirable performance also meant that he would follow that up with a Premier League debut in a 2-2 home draw with Manchester United just a few days later. And before he knew it, he was already a fully-fledged senior team member and a regular in that right-back role.
Since then, he's made 34 first-team appearances, scoring two goals and assisting one on the side as well. His first strike for the club was a sensational 25-yard shot against Manchester United. Sadly, the Saints still ended up losing the clash but Valery introduced himself with style.
Transfer latest
2019/20 was quite peculiar for Valery because he ended up missing a big part of it through illness and then the season was suddenly put on hold due to the recent outbreak and outside circumstances. But even with that in mind, there is no Southampton news suggesting the club may be thinking about moving him on.
Of course, why would they? He's been a stand out performer ever since his promotion and there is certainly more where that came from further down the line. It's also quite surprising not to see more transfer rumours or transfer news circulating the young full-back but the Saints can surely be happy about that themselves.
There have been, however, some reports stating Southampton could be trying to bring in some competition for the right-back spot so that could be transfer news that could end up having an impact on Valery further down the line.
Player profile
Valery is a highly athletic full-back capable of providing his team with marauding runs down the flank and causing danger for the opposition's backline. He is really fast and can accelerate rapidly, often bursting past defenders, especially when in isolated 1v1 duels.
But it's his technical ability that also makes him a complete package since he can successfully link up with his teammates further up the pitch and even progress the ball well through his passing and his runs.
With great positioning, concentration and work rate, Valery is also really effective in all of his defensive duties and is good at tackling the ball. Of course, since he is still very young, occasional slips and blunders are to be expected.
Still, he's proven to be a consistent performer and is rightfully enjoying his stay at Southampton's first team.