Sunderland: Fans unhappy with Lee Johnson comments
Many Sunderland fans were far from happy with comments from Lee Johnson following their draw with Accrington Stanley at the weekend.
The Black Cats' automatic promotion hopes were all but officially ended as they could only manage a 3-3 draw with Stanley despite leading both 2-0 and 3-2. Even a victory would only have been delaying the inevitable, but they are now nine points behind Peterborough in second place with three games left to play (BBC) – they would need to win every match, hope Posh lose all of theirs, and also make up the seven-goal goal difference between the two teams.
Following the draw, Johnson spoke to the club's media team. Obviously he was frustrated, describing his team's collapse was unacceptable, but that didn't appear to please some of the fans at all, with a few saying that he sounds like a broken record. This isn't the first time that a number of supporters have taken umbrage with the manager's words.
Will Sunderland get promoted?
Yes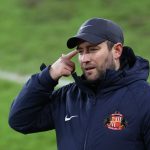 No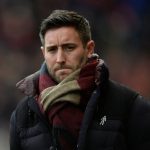 A video of his latest comments were shared on Twitter by the club's official account, and it attracted plenty of attention from Sunderland supporters, one of whom disparagingly called him a "walking cliché". These fans took to the social media platform to share their thoughts.
Let's see what these fans had to say about Johnson's post-Stanley comments
"Lee Johnson… The walking cliché."
Credit: @Ginty85
"Joke"
Credit: @paulhun7276
"Lets be honest this bloke doesn't have a clue – we are shocking and he doesn't know how to sort it!"
Credit: @NigeSmith550
"It's unacceptable that I've heard the word unacceptable so many times in the past four weeks!!"
Credit: @shdontsayaword1
"Unacceptable and disorganised without mentioning that actually his own contribution to the game was unacceptable and we were disorganised because he made one of the his strangest subs so far, and there have been a few of them."
Credit: @Dave_Rowntree
"Can't even be bothered to listen, fed up with his monotones about philosophy, data, world class, basics etc, he has to shoulder some of the blame, more strange substitutions today, time he realised we're not world class, we're L1 and will still be L1 next season."
Credit: @MackemRon1951
In other news, many Sunderland fans react to this club statement.