Sunderland: Fans angered by club's stance on season tickets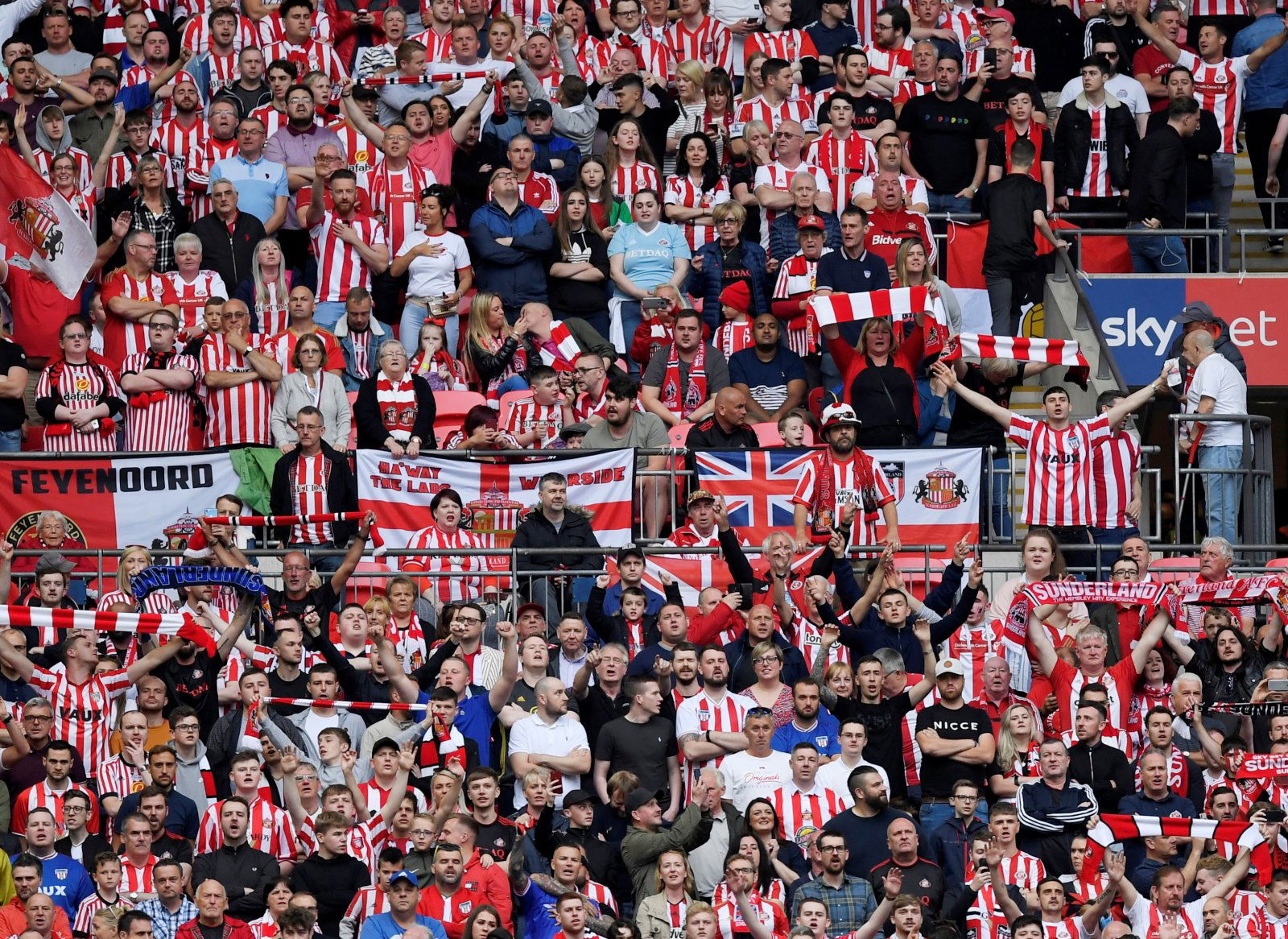 Many Sunderland fans have reacted to a latest report from the club over the outcome of season tickets from 2019/20.
With the League One campaign remaining at a standstill, having been halted in March due to the coronavirus pandemic, a decision has yet to be made on how the current season will come to a conclusion.
Sunderland, whose woes of the last few seasons have been documented via Netflix series Sunderland Til I Die, are currently on course to miss out on promotion to the Championship, just one year after losing the play-off final to Charlton Athletic at Wembley.
Whilst the season could yet be finished on the pitch, claims have been made over the potential of a points-per-game system, meaning a failure to gain promotion via either route could have drastic consequences at the Stadium of Light, with owner Stewart Donald seemingly still keen to sell the Wearside club.
Fans of the club who are season ticket holders could also miss a number of games next season with football being played behind closed doors for the foreseeable future. The Black Cats have now responded to those supporters, answering a number of pressing questions via a Q&A session.
Reacting a tweet which shared answers to a number of important questions, these Sunderland fans responded…
The response to these two questions is pathetic…. pic.twitter.com/m06K2Ynpeg

— Craig (@CraigCKN) June 3, 2020
Yup clubs. A joke

— Connor Swainston (@swainyFTM) June 3, 2020
Disgusting

— Becca Willis (@beccawillissafc) June 3, 2020
I'll be cancelling. Absolutely nonsense to renew on those terms. I'll get a streaming pass for half the price of a season ticket and that will get me all games. You want ST to pay £300+ for home streams and then additional costs for the aways #DonaldOut #FPPIn

— Dan (@Dan1879_SAFC) June 3, 2020
We could end up paying our full season ticket cost to just watch a poor quality stream at home? That cost doesn't seem at all fair.

— Marc Stubbs (@M_Stubbs82) June 3, 2020
Simply don't renew and stop giving this fella your money. He's laughing at every single one of you. #safc

— Chris (@durhamchris1983) June 3, 2020
This is an absolute joke clearly showing you cudnt care less about the fans and a football club is nothing without fans so this is a huge mistake by the club

— Tracy Massam (@tracy24586) June 3, 2020
What do you make of Sunderland's decisions over season tickets and more? Let us know in the comments section below…