Grabban revival makes Forest one of the most dangerous teams in the league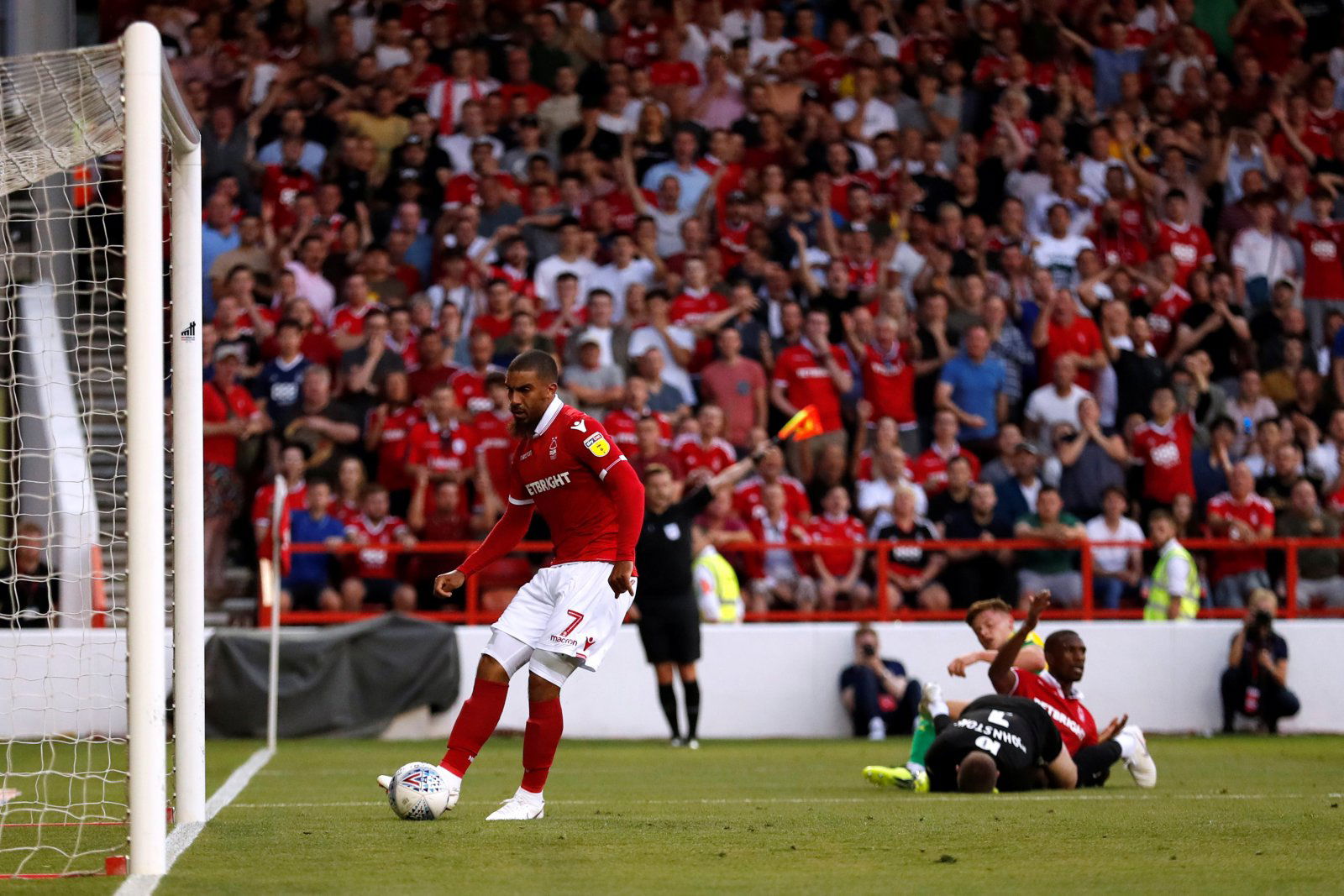 It is no coincidence that Nottingham Forest's ascension up the Championship table has happened at the same time as Lewis Grabban's resurgence in front of goal. 
After a fantastic loan spell with Aston Villa which almost took them to the Premier League last season, the 30-year-old joined The Reds in the summer, with the hope that he would be able to replicate his heroics.
If is fair to say that the effort was there for the opening months of the season, but the end product was not. If anything, the former Bournemouth striker was guilty of trying too hard in his pursuit to end his goal drought.
However, Grabban has scored five goals in his last five league showings, which has seen Forest climb from 15th in the table to 5th. Manager Aitor Karanka must be commended for keeping his faith in the struggling striker, obviously knowing that he would come good eventually.
The Reds are now unbeaten in their last seven matches in all competitions. In fact, they have only lost one match all season, and there is only one way the club appear to be going. The club were able to maintain a fairly good place in the league even while they were not playing that well. Now that Grabban has found his scoring touch, it makes Nottingham Forest one of the most dangerous prospects in the league.
With a slight slump from early season leaders Leeds and Middlesbrough, Forest now become one of the form teams in the league alongside West Brom and Sheffield United. If Grabban is getting anywhere near as close to replicating the form of last season, Forest could well become the most feared team in the league.