Leeds fans call for a new goalkeeper after Peacock-Farrell flap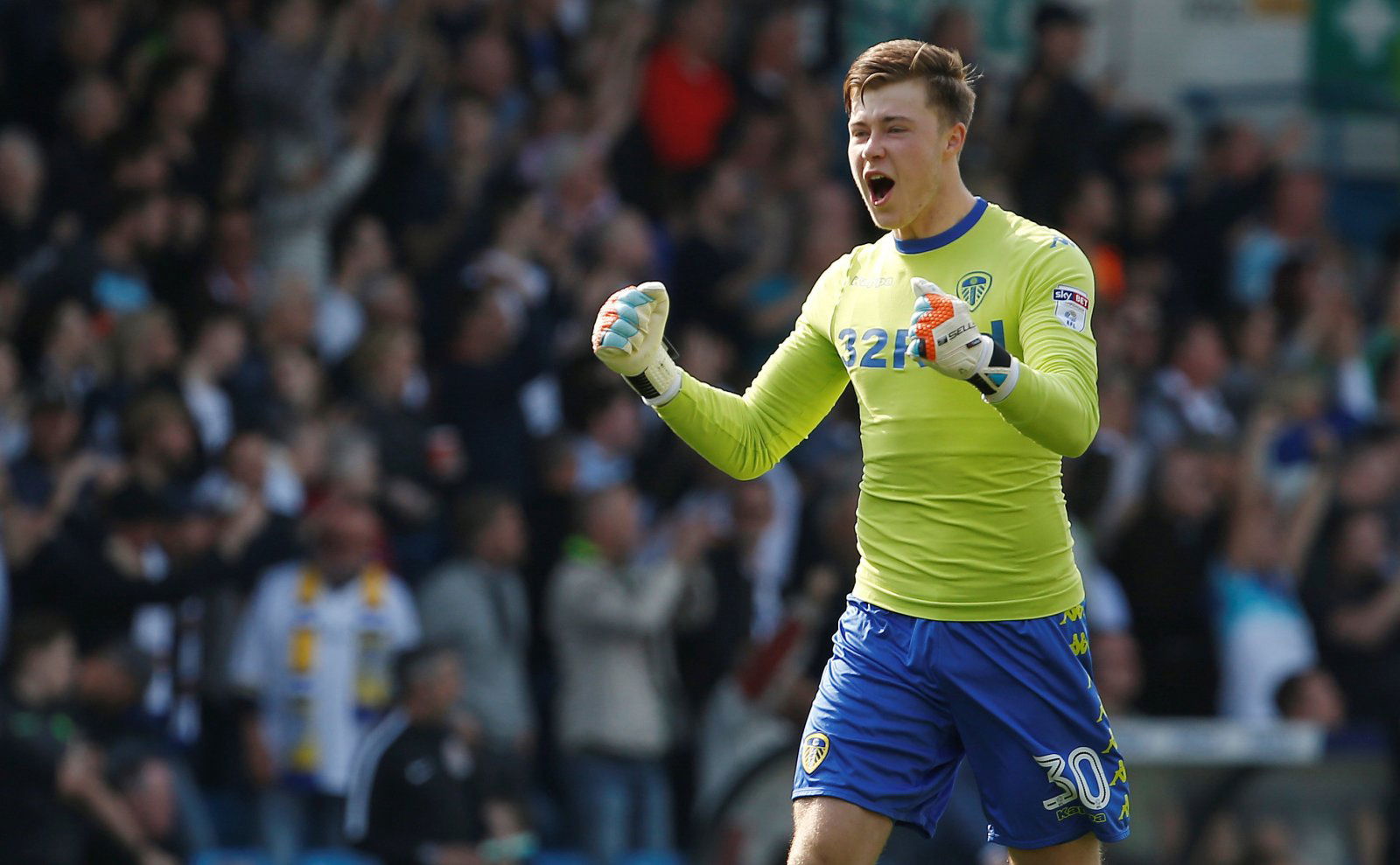 Leeds United will look back on Wednesday as one of the most enjoyable results of the season. The Whites were left thinking that they'd thrown it away when Bailey Peacock-Farrell effectively threw the ball into his own net in the 91st minute until a late, late Kemar Roofe double turned it all around for Marcelo Bielsa's side.
A bad one for Peacock-Farrell. Mulgrew smashes the free-kick from a long way out, BPF is slow to get across and can only push it into the net. 1-2 on 90+1. #lufc

— Phil Hay (@PhilHayYEP) December 26, 2018
The fact that Roofe's heroics turned it around will certainly take a lot of heat off of Peacock-Farrell, but in truth, the Elland Road faithful should be doing everything in their power to try and bring in a new shot-stopper in January. Mistakes have been plentiful from the young Leeds man, and whilst the fans love a homegrown prospect, they'd rather have a solid shot-stopper.
Peacock-Farrell was at fault for Aston Villa's second goal during the Whites 3-2 away win at Villa Park, and now he's been at fault for this one too, it's becoming too much of a problem to ignore. To be a Championship winning side you need a man in the net who you can rely upon, and so far, the 22-year-old Elland Road man hasn't been at all reliable.
You can read the Whites' thoughts on Peacock-Farrell's failings here:
you mean a bad one AGAIN. How many times does he get beat from outside the area. The free-kick is 35 yards out. We need a better keeper.

— Martyn (@Martynho87) December 26, 2018
Shock. New keeper in Jan plz.

— Joshua Hall (@Joshua__Hall) December 26, 2018
We are desperate for a new GK.

— Jordan (@itsjordanbarrow) December 26, 2018
He's not good enough I'm afraid. Too many mistakes

— Chris ratcliffe (@ratcliffe_1985) December 26, 2018
Smashes? Back pass more like. Terrible goalkeeping.

— Steve Jones (@sjlufc) December 26, 2018
Absolutely shocking from him

— Conna Smith (@LufcConna) December 26, 2018
Again beaten from distance Not a top quality goalkeeper

— CurlyHillLeeds (@HillCurly) December 26, 2018
Thank god were getting a new keeper in January his clueless sorry but his so poor

— Lisa #loveable 🙂 (@Lisa1973LUFC) December 26, 2018
He's got to be replaced now. We can't keep giving this youngster goodwill

— Jay Abbott (@Wreck_It_Jay) December 26, 2018
The Whites will be hoping that they can recruit a new goalkeeper in January, and they might well need one after Peacock-Farrell looks to have made it his mission to sabotage Leeds title challenge.