Leeds fans on Twitter far from happy with BPF's injury layoff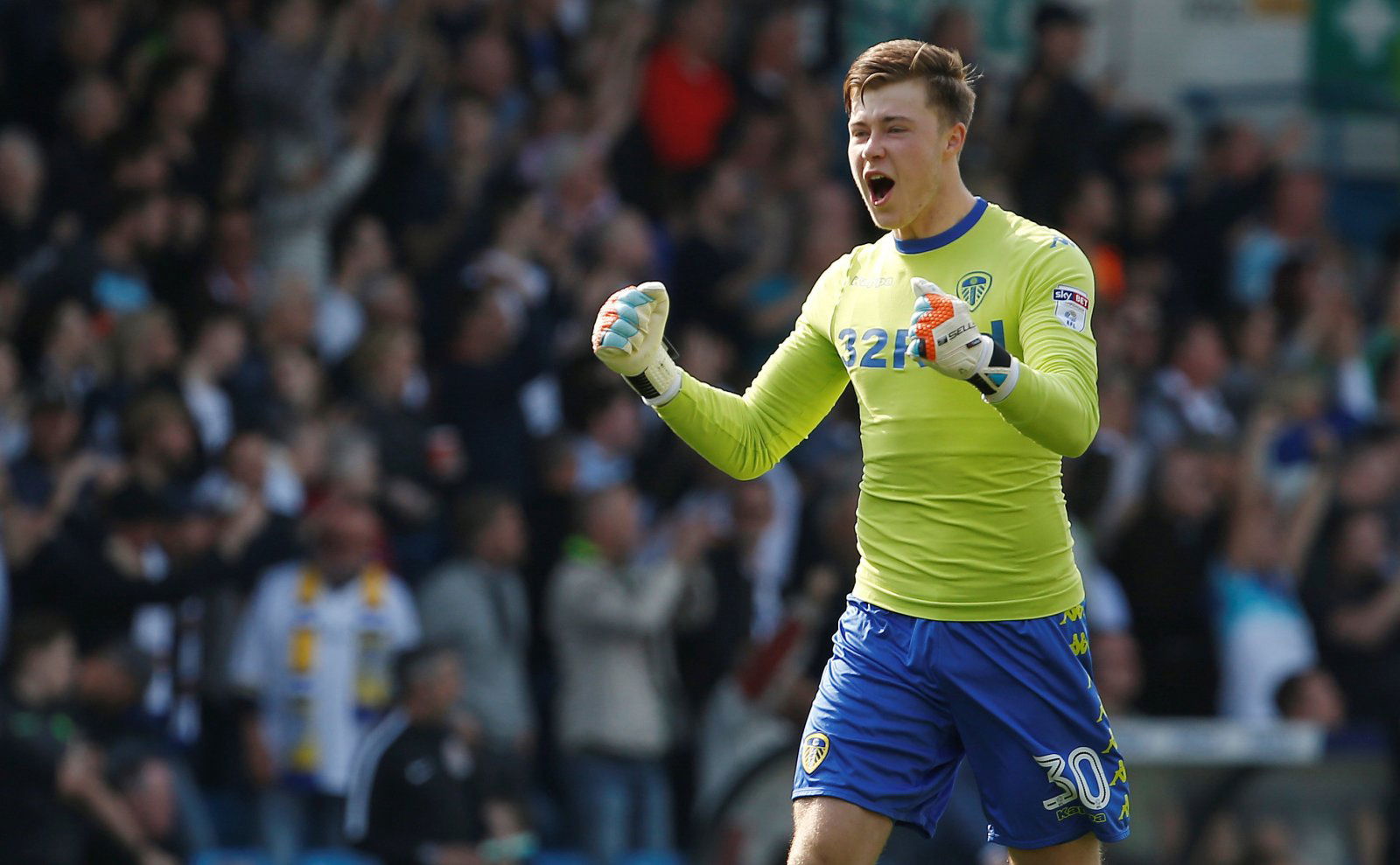 A lot of Leeds fans were confident for their clash against Bristol City this weekend, however, after hearing the news from Marcelo Bielsa himself that Bailey Peacock-Farrell will miss the clash with a knee injury, they're now much less confident.
Blimey. Peacock-Farrell has a knee problem and is probably out of Bristol City. Bielsa expects that Huffer or Miazek will play. "I can't tell you about the possibility of bringing someone in." #lufc

— Phil Hay (@PhilHayYEP) November 22, 2018
The option is there for Bielsa to contact the EFL over an emergency loan for a goalkeeper, much like Burnley did at the start of the season when both Tom Heaton and Nick Pope were injured, although they signed Joe Hart permanently in the end. The club could still opt to field Will Huffer or Kamil Miazek, but the fans would much rather have had their number on option available.
It seems incredible that a professional football club can lose two goalkeepers to injury in the space of just one week, but that's what's happened and The Whites simply can not believe it. In truth, the issues that the fans had with the size of the squad at the start of the season are now coming back to haunt them, and it looks like El Loco's reluctance to bring in more players could ultimately be the thing that stops them from winning promotion.
You can read The Whites' frustrated reaction to the BPF injury news here:
Leeds United training latest #lufc pic.twitter.com/iAgaUDHU1Y

— Matt Massarella-Gill (@3788MG) November 22, 2018
Is there any chance of getting a emergency loan in i.e stockdale, Heaton ????

— Andrew (@AndrewjFarnaby) November 22, 2018
Delete the club

— ZL (@SupremeJansson) November 22, 2018
Marcelo Beilsa when he goes back to his office #lufc pic.twitter.com/pydgeHmWqj

— Jack_ (@Aldred__) November 22, 2018
Nigel Martyn still lives locally…

— Adam (@AdamJones1995) November 22, 2018
Get your gloves ready Phil.

— Micky P Kerr (@MickyPKerr) November 22, 2018
Our whole squad is made from poppadoms

— Joe Baines (@Joeyyb94) November 22, 2018
This is the most Leeds United situation ever. #lufc

— Jonny Howard (@Jonny__Howard) November 22, 2018
This is just comical now. Wont be able to scrape a 5 a side team soon.

— Ian Stables (@Ian_Stables) November 22, 2018
The Whites are getting more and more annoyed with their thin squad and they'll be desperate to have some players return from injury in the coming weeks.