Leeds fans on Twitter left panicked as Bielsa reiterates that he won't be spending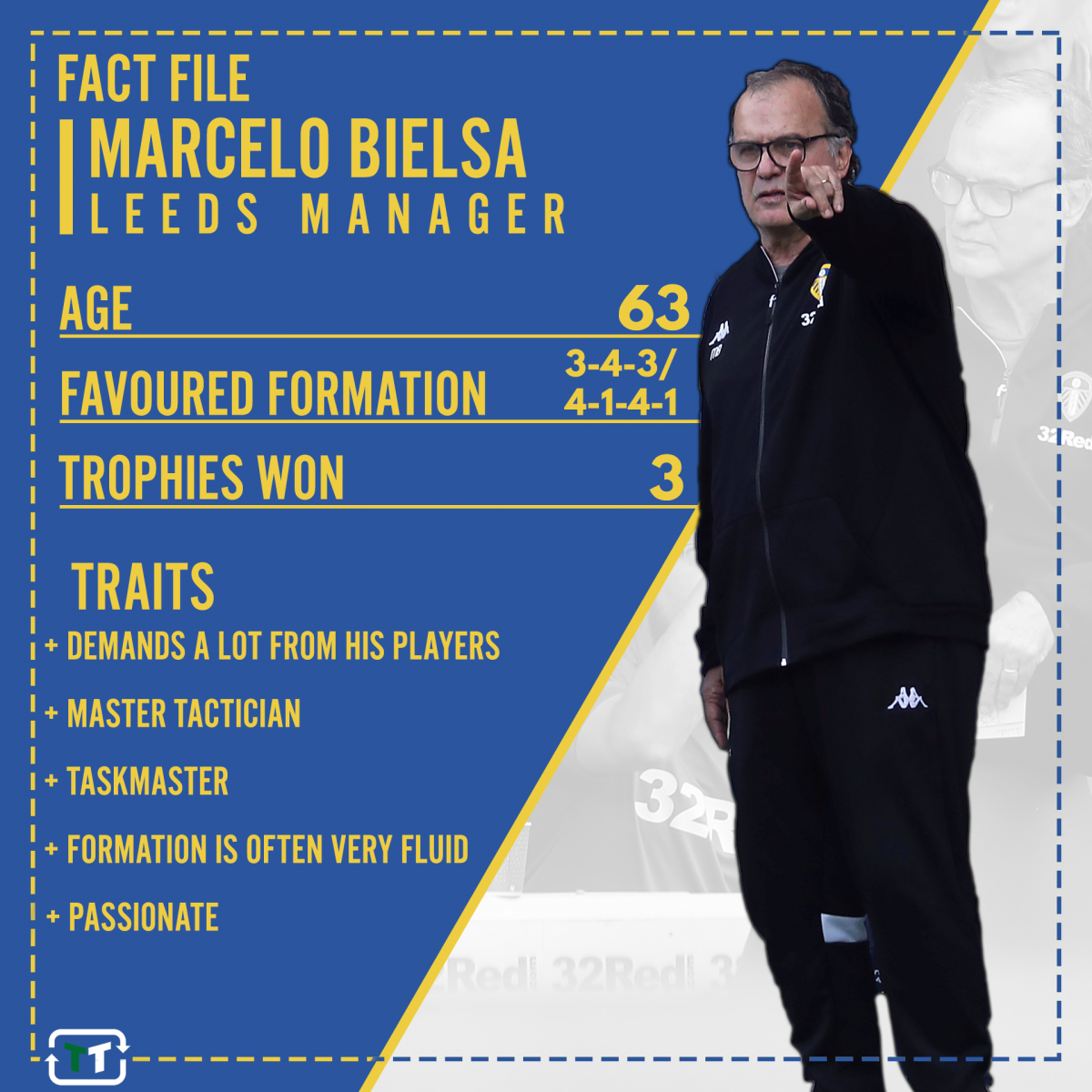 Plenty of Leeds fans have been calling for some reinforcements this transfer window. Injuries have come as a real problem for the Whites, and the fans are keen to see Marcelo Bielsa fork out for a new defender or two, although the Argentine has claimed there are no problems in defence, to the fans frustrations.
"We don't have any problems in defence." #lufc https://t.co/E6US0dMLf4

— Leeds United News (@LeedsUnitedYEP) January 1, 2019
The Elland Road faithful have been calling for defenders for a while now, and the defeat at the City Ground has only made their calls stronger. Gaetano Berardi and Liam Cooper are currently injured and now that Kalvin Phillips is set to miss three games via suspension, the Whites are desperate to see a new defender come through the door, even though Bielsa is standing strong on his stance.
This January could prove to be a quiet one for the Whites as they continue to just go about their business on the pitch, ignoring the rest of the Championship as their rivals clubs will undoubtedly jump at the chance to bring in some new faces to bolster their squad for the rest of the season. It could be a painful few weeks for the Leeds fans, and they'll be desperate for Bielsa to come out and confirm that he'll make a few signings.
You can read the Whites' thoughts on Bielsa's comments on signings here:
10 goals in four games says otherwise.

— Ian Tucker Bell #FBPE (@IanTBell) January 1, 2019
Rubbish, of course we do. 10 goals conceded in 4 games say's it all. Mr Bielsa has been a breath of fresh air but his obstinate nature is a weakness. BPF is shot to pieces, Kalvin is not a CB & as for set pieces, we can't take or defend them, + too many injuries to key players.

— Keith Wilko (@lewiskw13) January 2, 2019
Err. Yes we do

— Lee Hammond (@Leemhammond) January 2, 2019
We do

— Paul Webster (@PaulW_COO) January 2, 2019
What leaking goals, injuries in defence, and now KP banned for 3 games, I'd say we have a few problems for a team aiming for promotion #lufc

— j lamb (@whitevanlam) January 2, 2019
Yeaaaa right!!! In Bielsa we trust, however come on 10 goals conceded in last 4 games……

— markybhoy73 (@leeds_doggie) January 2, 2019
He's got to be deflecting to protect the players. No way can a guy with his ability and credentials really believe that.

— Jay Cartay Version 2.0 (@JayCartay) January 2, 2019
The Whites are desperate to sign some new players this month and will hope Bielsa can sort it out quickly despite his comments.