Leeds fans on Twitter loved these Bielsa comments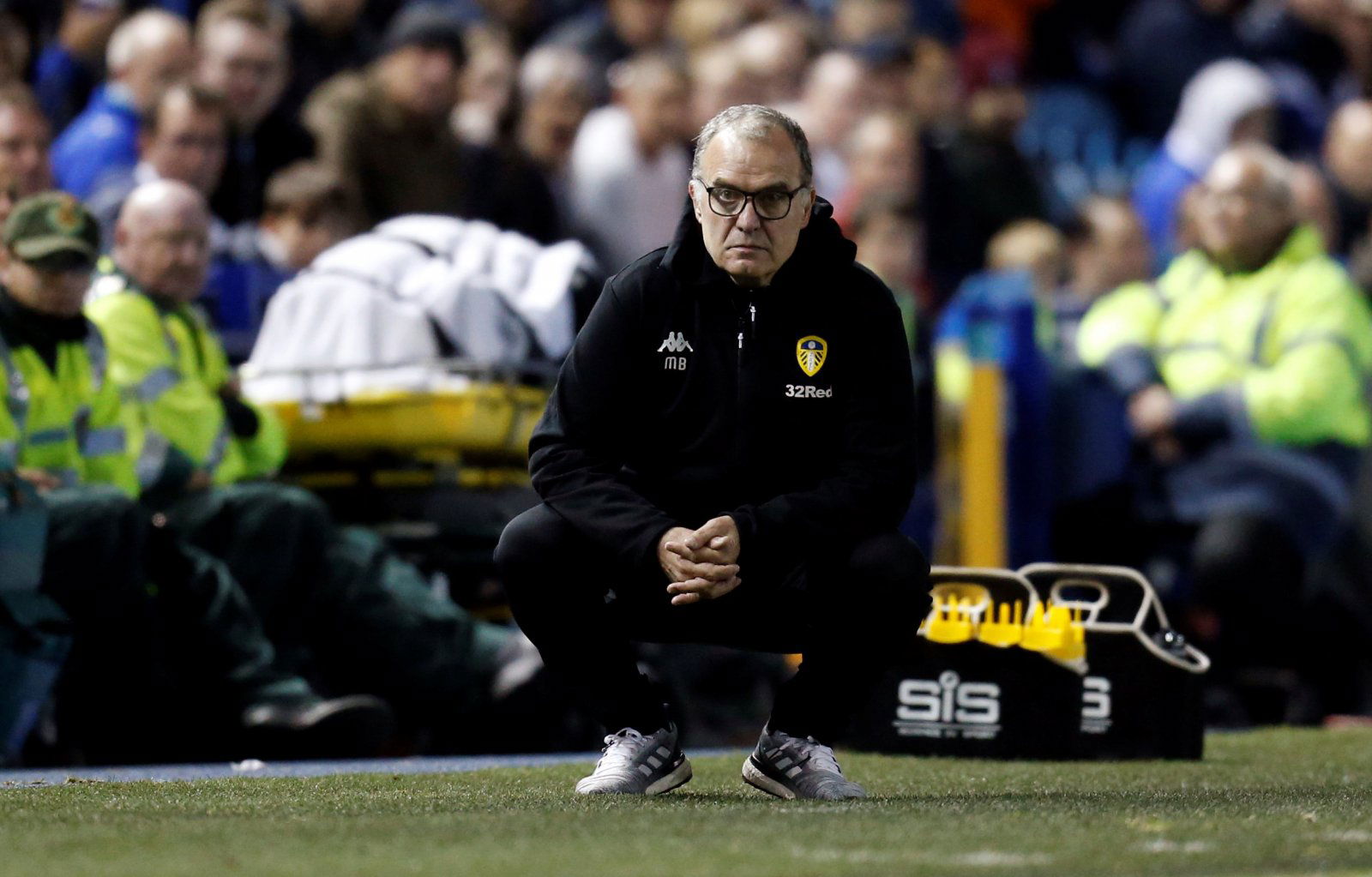 Leeds United fans love their club and they all seem to believe that they belong in the Premier League. After over ten years of mediocrity, Marcelo Bielsa has come along and looks like getting The Whites back to the top. After Saturday's draw at home with Nottingham Forest, Bielsa spoke to the Leeds website where he claimed a draw is not enough and that it was an unfair result.
| "I think it was an unfair result" Read more from Marcelo Bielsa following yesterday's 1-1 draw at Elland Road

— Leeds United (@LUFC) 28 October 2018
In his short time at Elland Road, it seems that Bielsa has really got the Leeds fans. His football is superb and whilst the results have faltered as of late, the signs are still there that they're a top side and it looks like the best is yet to come from the Argentine, with his way of playing still being implemented on the squad. The draw with Nottingham Forest could easily have been a win, but in the circumstances, most fans would be happy with a point.
Kemar Roofe's controversial late equaliser sparked fury amongst Forest fans and the fact that Bielsa has come out and said that the draw was an unfair result will only go that step further to infuriate the travelling supporters, but the Leeds fans are loving it. They all know that Bielsa wants a killer mentality from his players and if he can fully implement his way of thinking and his football on the side then promotion should come naturally.
You can see what the Leeds fans on Twitter made of Bielsa's comments here:
This guy knows his stuff. We completely dominated them.#mot

— Neil Patrick (@njp1963) October 28, 2018
waiting for the salty forest fans…

— Tom Burrow (@TomBurrow_) October 28, 2018
We did not create enough chances for are forwards we need to get are injured players back eg Barry Douglas and Patrick Bamford

— Andylazenby62@gmail.com (@andylazenby62) October 28, 2018
This Fella gets it…

— mark gray (@cmgray14) October 28, 2018
— Albert (@Albertlufc) October 28, 2018
Every team that comes to us at home will play like that, it's minging but they know if they come and attack we would rip them apart, it's up to us to be more clinical in the final third, still feel forrest spending 20 mil and they play like that is wrong to me,

— Robert James (@Robertkas86) October 28, 2018
The Whites are loving life under Bielsa and are convinced that he'll start getting it right again sooner rather than later.